The rapidly growing use of identity badges in offices makes companies look for professional office id badges for their staff. The office ID badge is basically an identity by which each staff is recognized and is an efficient prove too that the employee is working in the particular company or organization. The office ID badges are allotted to every new hire so that they formally become part of the office. Its importance cannot be denied.
We are presenting here the 10 best ID badges for office employees. All these templates are designed by our professionals using different designing software. All the designing techniques have been put together to present the templates in Microsoft Word software. Important features of these templates include:
Employee Details:
The office ID badge of every employee represents the name of the employee on the card along with his designation. We provide the professional template having all the mandatory details on it. These are available in different schemes, sizes, and colors.
Company Name:
The name of the company or organization in which the employee is giving his services is mentioned on the badge.
Employee Photo:
The office ID badges for employees have a perfect slot for placing the employee photo so that their office ID card becomes their identity to recognize.
Dates:
Both dates i.e. the issue date and expiry date are mentioned on the office ID cards. It helps the company and employees to remain aware of the expiry so that they get it renewed at the right time. Each company has a particular color in which they feature their office ID card and we provide these in various colors. So, keep your hand on the one which suits your company.
Office ID Badges Template in MS Word Format:
The companies should make ID badges. We design office ID badges in a highly professional way that would benefit the companies and provide their employees with remarkable identity features. Important features of the templates are:
→ MS Word format: Fill in all the details regarding office ID badges in the Microsoft Word design templates.
→ Printable: Fill out the fields and get the print instantly.
→ Template Layout: It is a fabulous reusable format. Use it whenever you want.
→ Professional Design: It is the professional format that is simple and clear too.
→ Personalization: Edit it according to your company's needs, requirements and policies.
Preview and Details of Templates
-1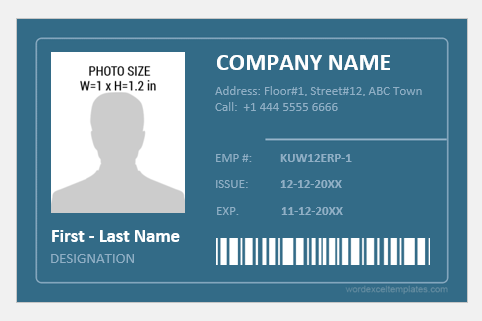 -2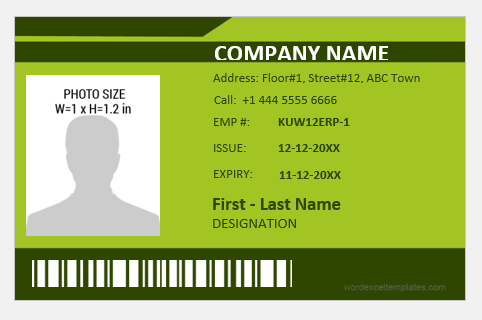 -3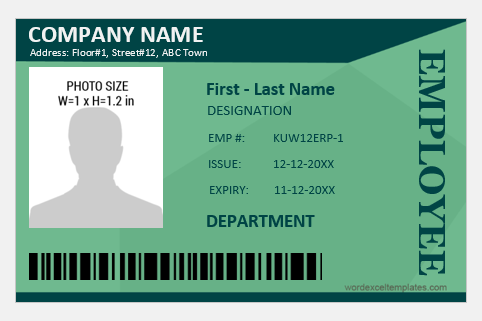 -4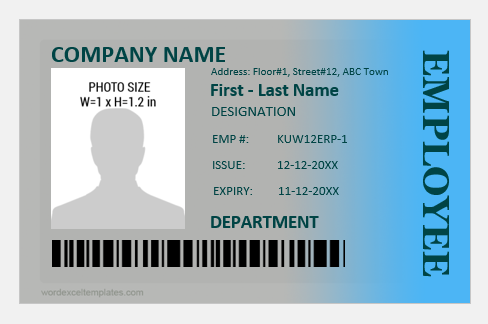 -5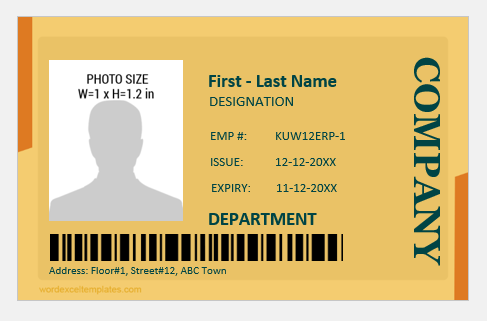 -6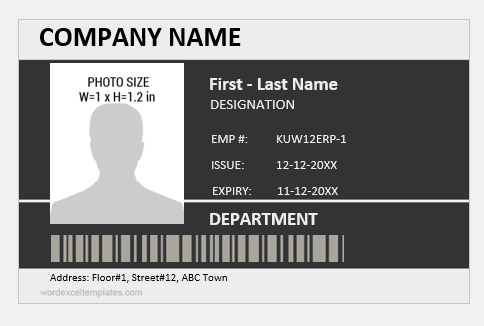 -7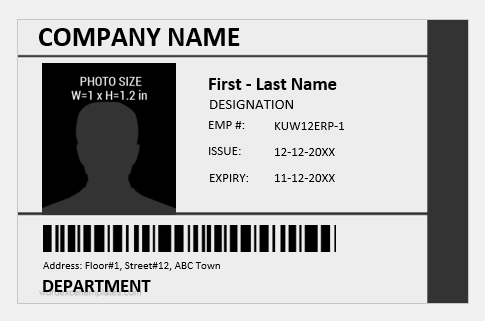 -8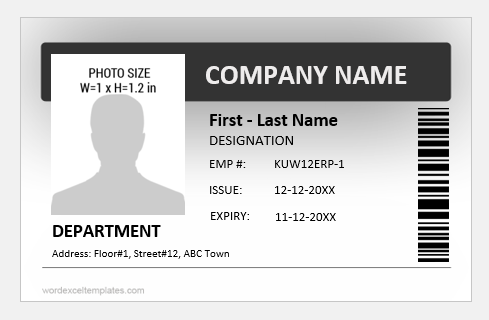 -9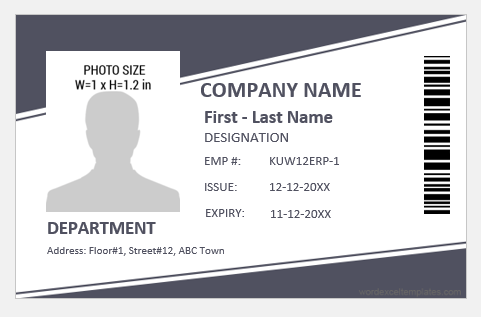 -10