This fast-pacing world has made everyone busy and alone because of its mechanical and monotonous routine. Although it takes a severe toll on the physical and mental health of every individual, this routine has become a reality to make both ends meet. Following western culture, the whole world has become a victim of this routine and forgotten their own culture and traditions of keeping relations alive through meetings and greetings.
Now, people gather to celebrate some common festivals with their family and friends. They collect precious memories and hold them precious till the next festivals when they will be able to create more memories. Such festivals may be celebrated on religious level or national levels. One such festival which is celebrated with great enthusiasm and fun is Christmas.
Christmas is celebrated by people all over the world and is considered very precious because family members visit each other and bring gifts for everyone. Additionally, if anyone cannot join then all family members make sure to send Christmas wish cards to make them feel remembered. Christmas wish cards are not only shared among family members but they are also shared among friends and other professional setups to keep the spirit of the festival alive.
Regular size cards
Christmas wish cards are regular-sized cards with impeccable design and text to make people feel special during this time. It is unfortunate that people cannot be with their dear ones during any celebration but wish cards help them to cope with this feeling of being left out.
#1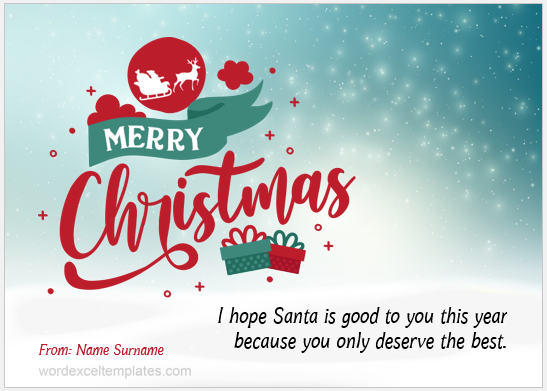 #2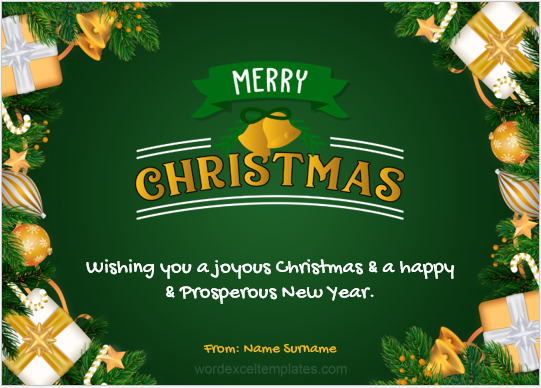 #3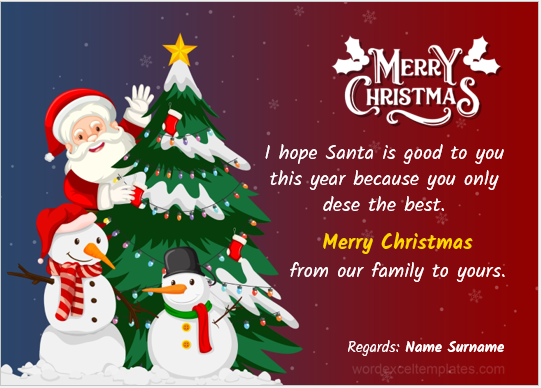 #4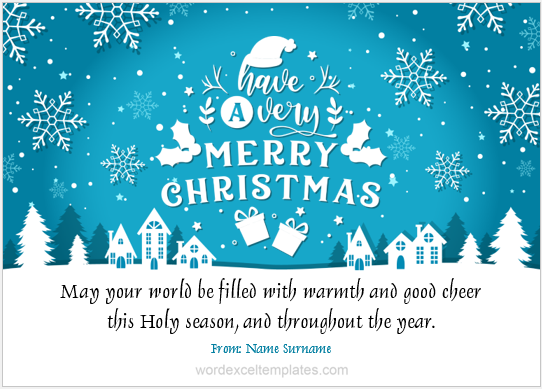 #5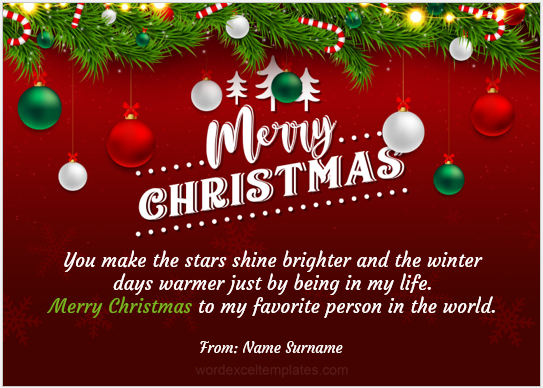 Mostly, Christmas wish cards are printed with vibrant colours and missing or celebratory quotes to acknowledge the efforts of the receiver. Readymade wish cards have images of Santa Claus, reindeer, or other related characters with some catchy quotes. While designing, bright and funky colours are used to resonate with the feelings of Christmas.
Templates
Moreover, templates of Christmas wish cards are available on this website with different varieties of colours and images to choose from. The addressing name of the receiver can be added before sending thus, saving a lot of time and effort. These wish cards can also be designed personally by adding some personal touch. These cards are considered even more precious to the receiver because of the efforts made.
Christmas wish cards are considered a necessity every year to celebrate such a great event. The positive impact of Christmas wish cards can be envisioned from the following points,
It does not make anyone feel left out if they cannot join the celebration with their loved ones
Receiving Christmas wishes is synonymous with receiving the blessings of elders and dear ones.
It allows you to remember every family member regardless of how distant they are, upon receiving their Christmas wish cards
It allows you to get yourself involved in a selfless activity to keep the spirits of holidays alive.
Put a good impression of an employer or a work colleague because giving cards and wishes depicts kindness.
It helps people to realize that regardless of their busy retinues, they always look forward to meeting their loved ones and waiting for the Christmas holidays.