It's vexing to wait for a salary. One receives the salary after one whole month and in case that too gets late, exhaustion is natural. In such a situation a helping tool for an employee is a salary request letter.
A salary request letter can be written to inform your employer that you haven't been given your salary after the work duration has ended. In businesses, most communication is done in written rather than oral. So in order to request for salary, the same writing medium is used.
Here, note that a salary request letter is sometimes used not during the job but at the beginning of the job to request one's salary requirements. In that case, it is called a salary requirement letter. Or sometimes, it is written during the job for increment in salary. Then it is an increment request letter. They all are salary request letters but commonly when we say salary request letter, it means to request for one's pending salary.
Brace yourself! Because you're going to write a letter to your boss about your salary: O yeah! Boss. And though your letter is to ask for your due right, there are yet some careful approaches that you should take.
Is there a need to say that your letter should be in a business letter format?
Secondly: Introduce yourself and the post that you're working on
Thirdly: Explain your issue decently.
Fourthly: Request the employer to take a review of your problem
Fifthly: Close your letter respectfully, reminding the reader again what the letter was for
Usually, businesses do provide their employees with documents and forms of essential use that include salary request letters, but in case your company hasn't provided you, we're presenting to you some professionally made instant to use the salary request form.
Preview and Details of Template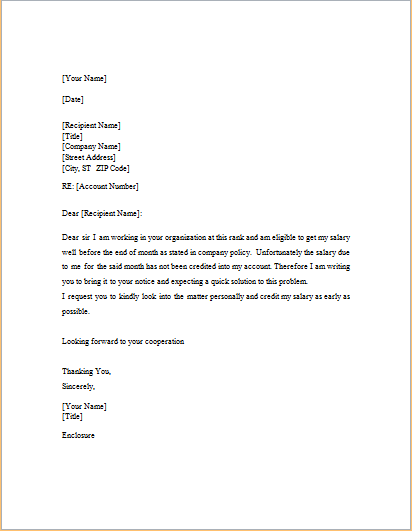 File: Word (.doc) 2007+ and iPad 
Size 32 Kb   | Download
File: OpenOffice (.odt) Writer [Writer]
Size 16 Kb   | Download
License: ENERGY  (General Use)
(Distribution) by Kate Elizabeth(CEO)
---
Salary Certificate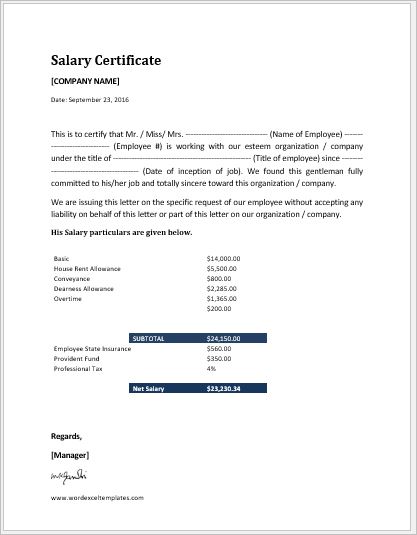 File: Word (.doc) 2007+ and iPad 
Size 32 Kb   | Download
License: ENERGY  (Personal Use)
(Distribution) by Kate Elizabeth(CEO)