The year is ending, and winter waves are emerging to welcome the New Year. Greeting and wishing cards are the best way to express your emotions, feelings, and happiness. These cards will bring new meaning to a chilling wish, bring new joy to the receiver's face, and give a warm hug.
A New Year's greeting card includes some features that will envelop your love and affection for your close friends and family members. If you are a bit confused about what to add to your online New Year's cards, you can browse New Year's greeting card templates, as all these features are incorporated into the new templates.
Happy and warm wishes are always associated with bright and vibrant colors. The New Year cards are available in lovely and unique color themes and patterns, or you can customize the present theme or make your own with your favorite colors, which will match to give a beautiful base to your wish.
With beautiful color palettes and background themes, you can customize your cards with more features, such as text boxes, wish banners, stickers, and many more graphics. Some graphics are already present in the templates, and moreover, you can change their color, font, and style.
New Year's greeting card templates are available with limited editing options. They will first provide you with a suitable background and default features for your type. Shapes and sizes are also present, which you can customize or edit. Each card has its own uniqueness and style for a peculiar wish, such as modern, quoted, funky, gentle, funny, etc. Try your own design with 10 awesome New Year's card templates.
Design and print your own card
You are on the web to look for New Year's greeting cards. What if you feel frustrated with all those cards with no customizable features? Sometimes you like the card but not the text, or it is possible you like the quoted text but not the card design. In this situation, you may wish to know how to create your own card with a beautiful design and personalized text. We have the solution here. All these cards are customizable. Now you can make your own card for your loved ones. Follow the steps mentioned below to customize and print your own card.
Choose the card you like
Download the card in MS Word format using your computer or mobile device.
Edit the card with your personalized message.
Save, Print, and send
Enjoy designing your own cards.
Preview and Details of Templates
#

1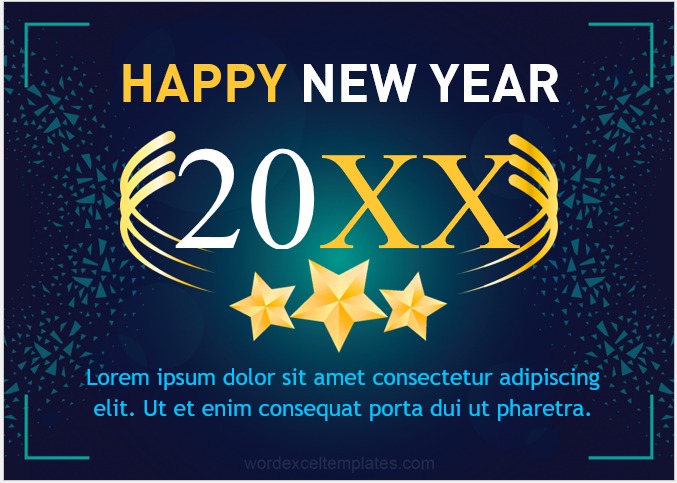 File: Word (.doc) 2003+ and iPad
Size: 2256 Kb
#

2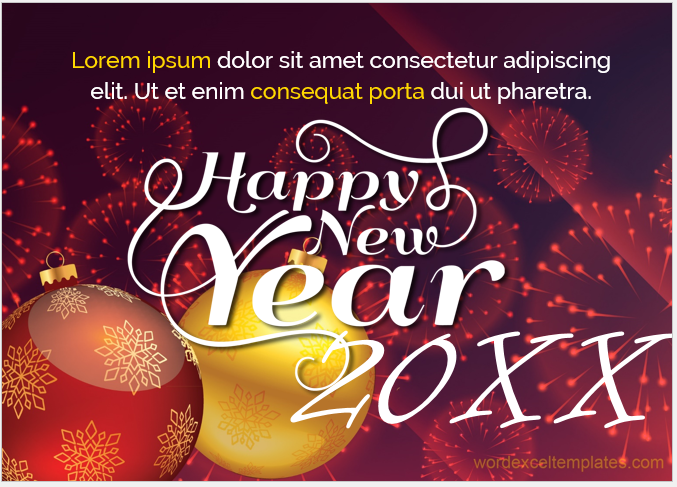 File: Word (.doc) 2003+ and iPad
Size: 2256 Kb
#

3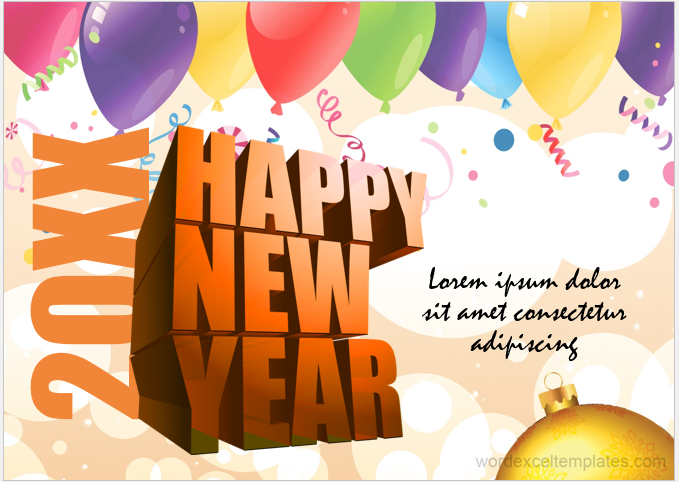 File: Word (.doc) 2003+ and iPad
Size: 2256 Kb
#

4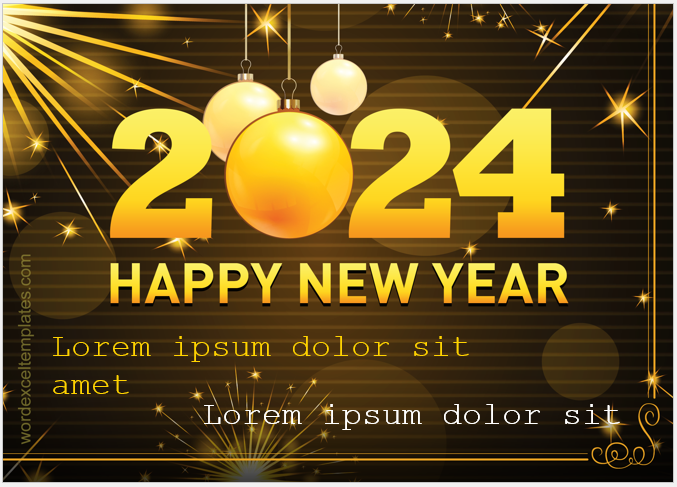 File: Word (.doc) 2003+ and iPad
Size: 2256 Kb
#

5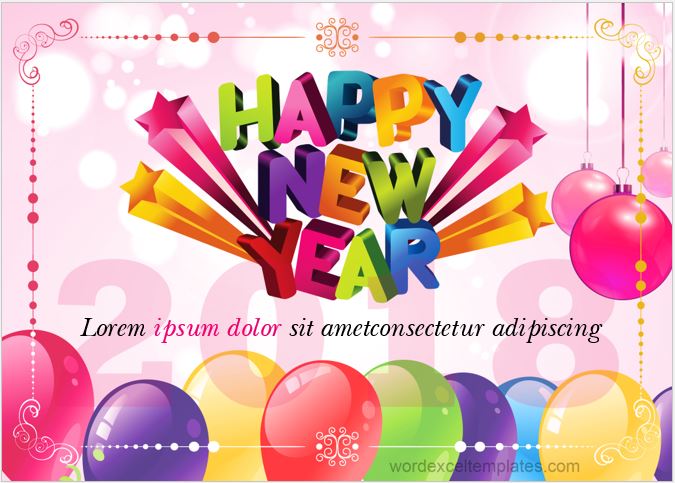 File: Word (.doc) 2003+ and iPad
Size: 2256 Kb
#

6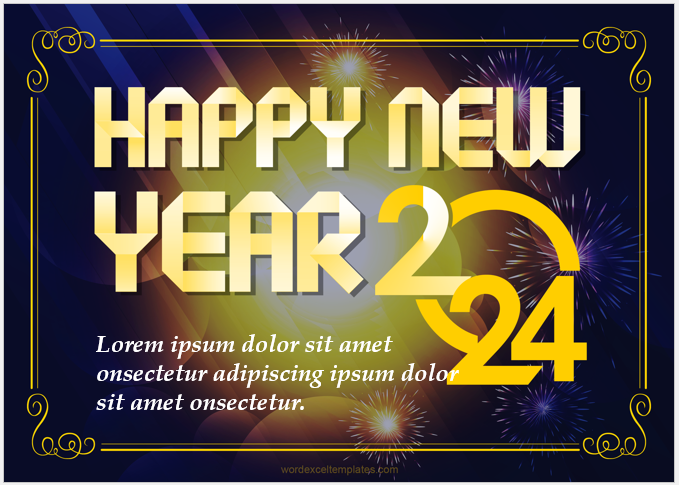 File: Word (.doc) 2003+ and iPad
Size: 2256 Kb
#

7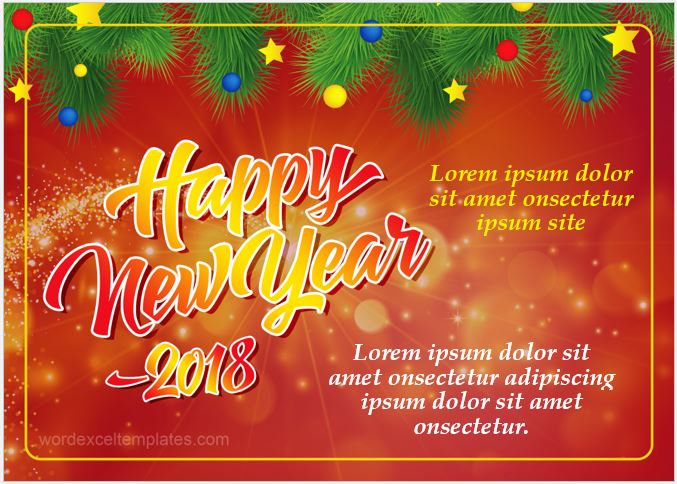 File: Word (.doc) 2003+ and iPad
Size: 2256 Kb
#

8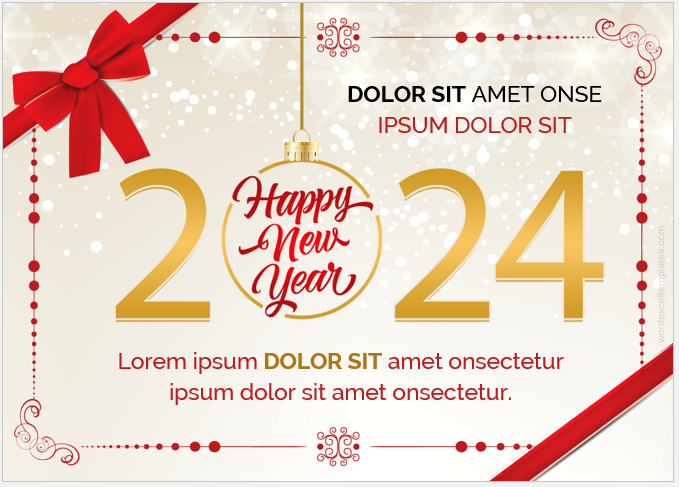 File: Word (.doc) 2003+ and iPad
Size: 2256 Kb
#

9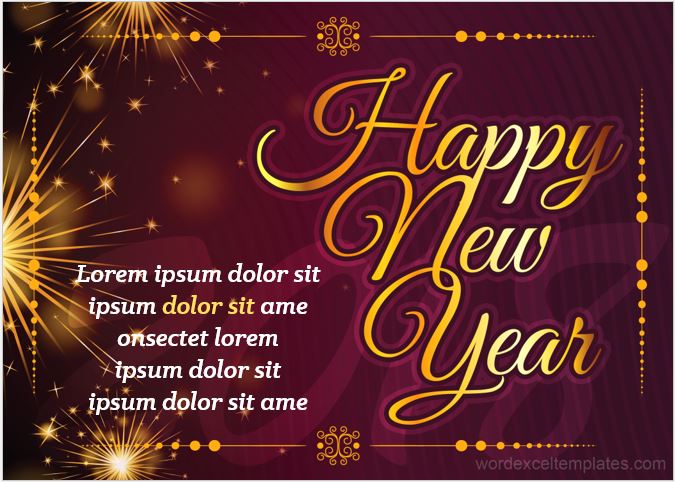 File: Word (.doc) 2003+ and iPad
Size: 2256 Kb
#

10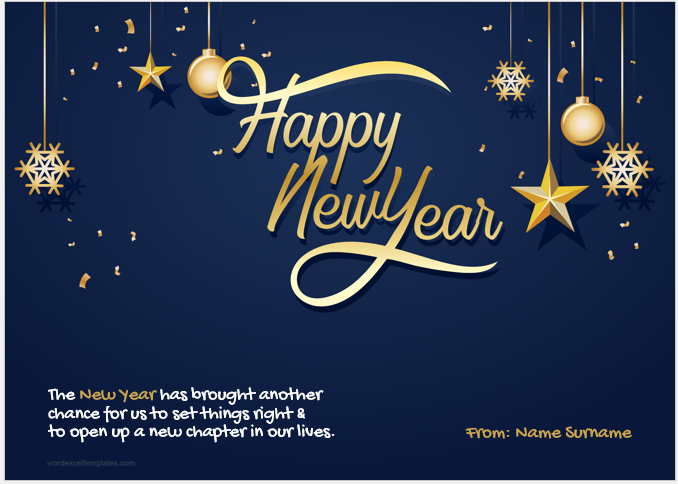 File: Word (.doc) 2003+ and iPad
Size: 2256 Kb
#

11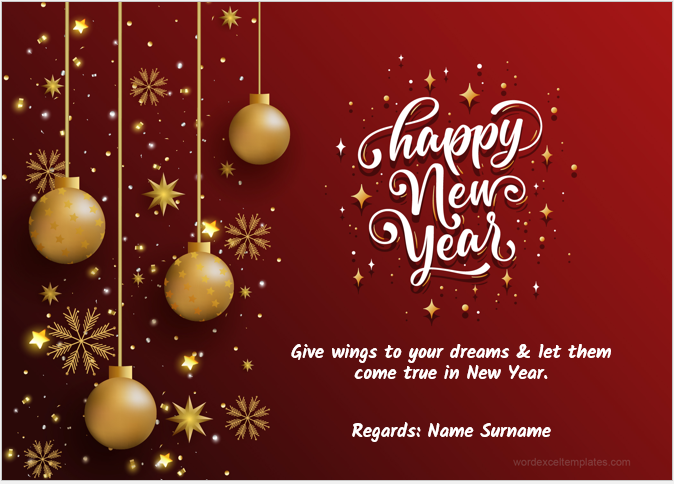 File: Word (.doc) 2003+ and iPad
Size: 2256 Kb
#

12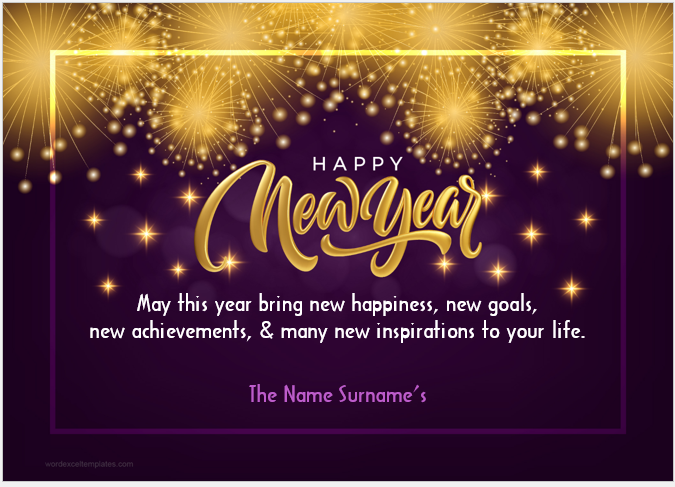 File: Word (.doc) 2003+ and iPad
Size: 2256 Kb
#

13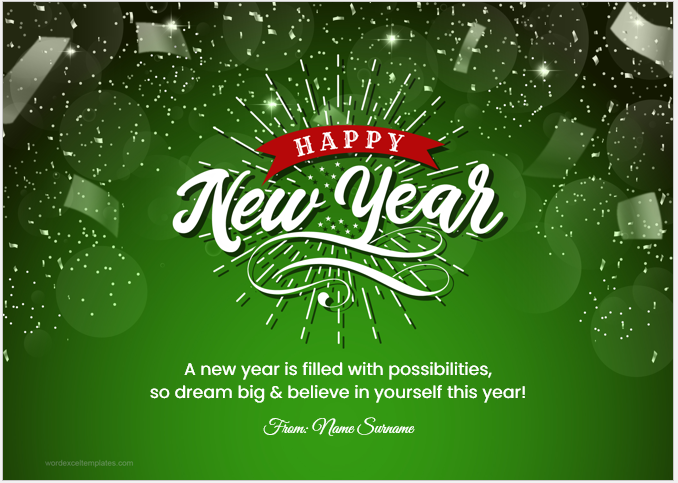 File: Word (.doc) 2003+ and iPad
Size: 2256 Kb
#

14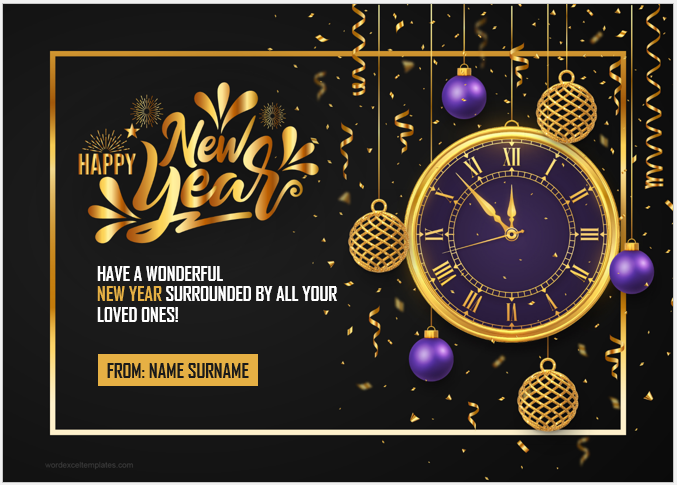 File: Word (.doc) 2003+ and iPad
Size: 2256 Kb
#

15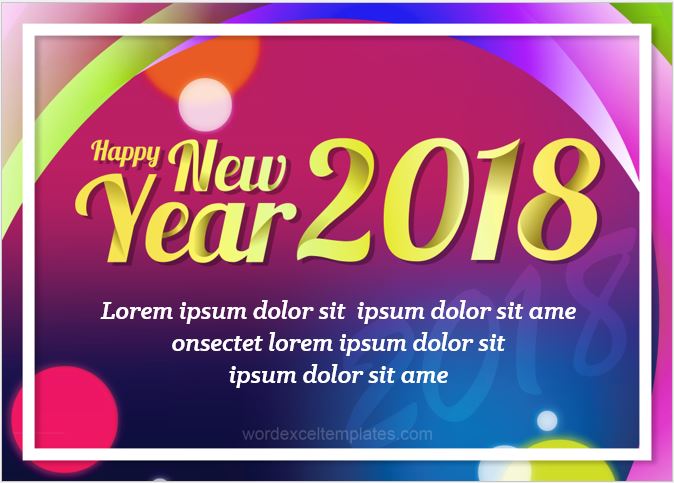 File: Word (.doc) 2003+ and iPad
Size: 2256 Kb