To quick and easy to understand door signs on the classroom door encourage others to enter the class. Every teacher wants to draw the attention of the students in order to enhance their interest in studies. For this purpose, teachers try out different things. Making attractive and cute door signs and pasting them on the door is one of the best things to grab the attention of the students.
The students particularly children are attracted to the things which are informative and exciting at the same time. They like to see the things in their classroom which they can relate to.
What are classroom door signs?
Classroom door signs are the posters or printed PowerPoint slide, which is attached to the classroom door. These doors signs are used by the teacher and students for the decoration of the door. Moreover, these signs are also used for information purposes. For example, the door signs of the chemistry lab's door are relevant to chemistry. These signs help the person know about the chemistry lab.
Classroom door sign template:
The classroom door signs templates are available on this website. These templates are available in different themes. The user can choose any of these templates according to his choice of theme. These templates have been designed specifically for the students and teachers who want to decorate their classroom doors with door signs.
These templates have been designed by the team of professionals who take the needs and likes of the students into consideration. Before you choose any door sign, keep the level of the students into consideration. The door signs used for little kids are different from senior students.
What are the benefits of using the classroom door signs?
The way you decorate the doors of your classroom affects the way a student learns. Using attractive and beautiful classroom door signs can enhance the learning of the students. The teacher can ask the students to prepare the door signs on their own. When they post something on the door which has been designed by them, it gives them the feeling of ownership in the class. This encourages them to put more effort to make the classroom better for themselves and for others to spend time in.
Anyone entering the classroom can have a very positive impression when the door of the classroom has a cute and informative door sign. Make sure that the door sign is according to the class level. The classroom room sign with cartoons and animations can be designed for students of junior classes. The students of these classes are attracted by the animated door signs, and the experience of learning gets better.  
How to design a classroom door sign?
Choose the software in which you want to design the door sign. Microsoft PowerPoint or Word is the preferred software for this purpose.
Choose the theme of the door sign. Find an appropriate image to be added to the sign.
Add the image to the sign and print it.
The Templates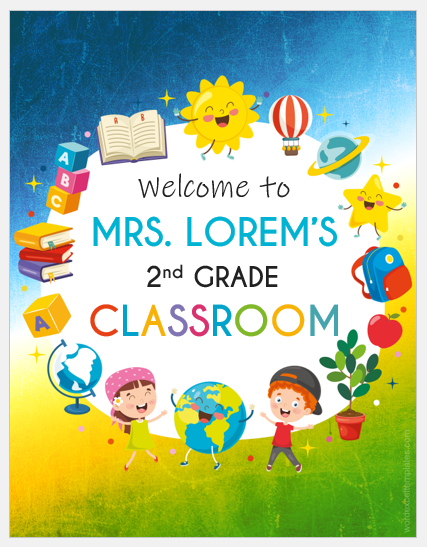 File: Word (.docx) 2007+ and iPad Size 8128 Kb |
Download
---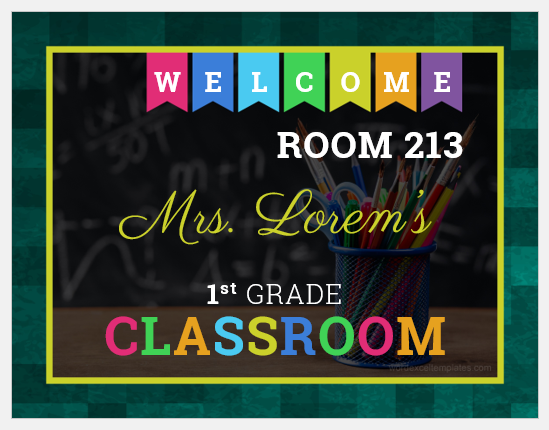 File: Word (.docx) 2007+ and iPad Size 3128 Kb |
Download
---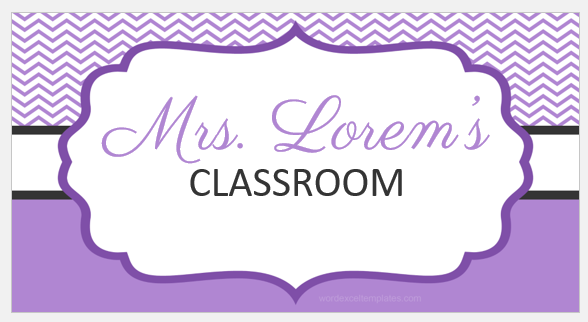 File: Word (.docx) 2007+ and iPad Size 347 Kb |
Download
---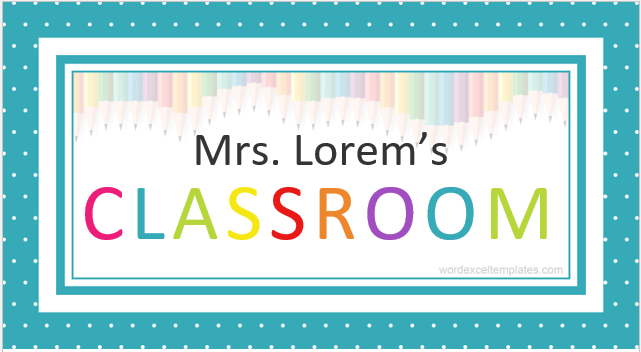 File: Word (.docx) 2007+ and iPad Size 504 Kb |
Download
---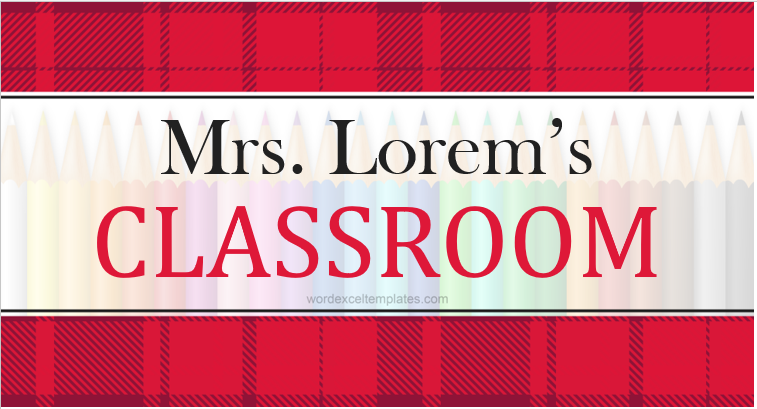 File: Word (.docx) 2007+ and iPad Size 3128 Kb |
Download
---