The use of a stock certificate can be very important since it authenticates the ownership of the stock present in the company. It is important for a corporate to keep track of all those people who have partial ownership of the stock in the firm. This information makes it easier for the firm to issue the stock certificate whenever it is requested. The stock certificates are used by those people who want to represent their ownership of a company. The main details that are added to this certificate are:
The number of shares that are owned by the person
The date
Corporate seal
Identification number
Signatures of the certificate issuer
There is one standard design that is followed by each stock certificate. The sequence of information to be represented in the certificate is also the same in all stock certificates. The signatures of the executives who issue the certificate can be printed on the certificate and in many cases, the certificates are signed by the executives with a pen. The signatures are used to prove the authenticity of a specific certificate.
How to get a stock certificate?
The person who has his shares in the company can request that company for the issuance of the stock certificate. The corporation then either directly issues the certificate to the person or the person may have to contact the broker for this purpose.
Why are stock certificates required?
The main purpose of issuing the stock certificate is to represent the amount of money that the person has invested in the specific company in order to purchase the shares. The shareholder has a particular stock in the company and has specific rights to enjoy which is the reason most of the people prefer representing their ownership in the company through these certificates.
Sample Templates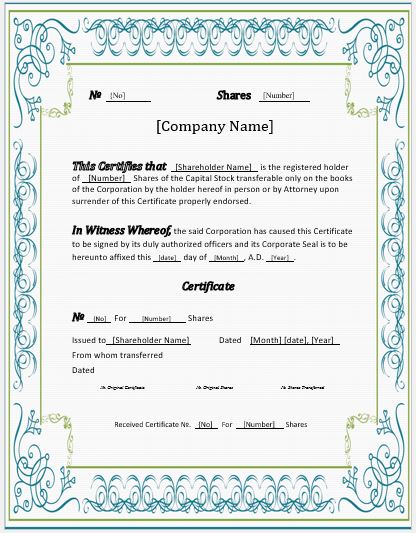 File: Word (.docx) 2007+ and iPad
Size 83 KB
Download
---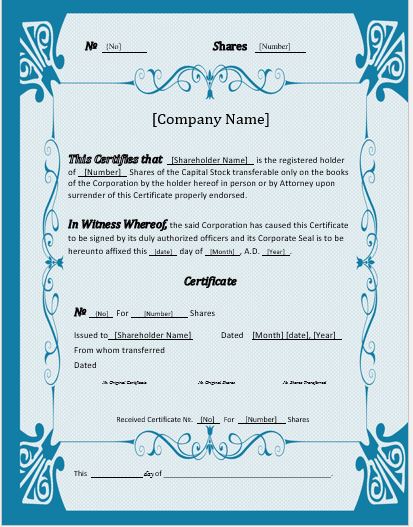 File: Word (.docx) 2007+ and iPad
Size 98 Kb
Download
---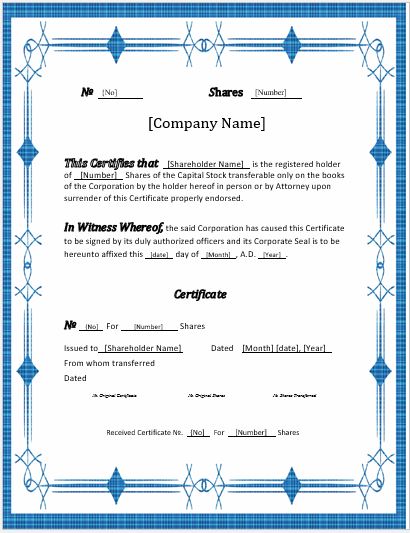 File: Word (.docx) 2007+ and iPad
Size 89 Kb
Download
---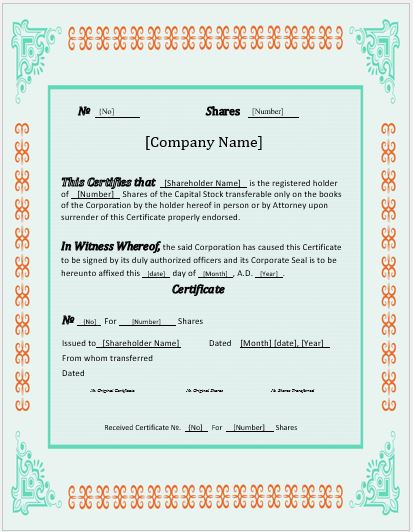 File: Word (.docx) 2007+ and iPad
Size 59 Kb
Download
---