Looking for a warm and cozy quilt in the cold weather but unable to make the quilt, then you are at the right place. You can have the newly popular Quilting graph papers to do a lot of practice before you put your hand on a real fabric. It is better to do a little practice since; a little bit of bad measurement and skills could ruin the whole quilting fabric. The quilting graph paper is available in the market, at the stationaries and sewing stores and in the online stores as well. They are a real helping hand for the quilting lovers.
Quilting graph paper:
A quilting graph paper is a basically a graph paper on which the pattern for quilting is printed. You can design your own quilts while using this graph paper. The number of lines and index line could be adjusted and you can have as many stitching knots as you want in an inch.
Quilting was a tiresome job in the past but with the easy availability of this paper, the quilting is only a step away from you.
Quilting graph paper and its modifications:
You can modify your Quilting graph paper as per the design you are planning to knit on your quilt. They are available in a variety of sizes and orientations. The number of lines per cm and per inch could be modified. You can have as many as 10 lines per inch and 6 lines per cm of the quilting graph. The graphs also come with a thick index line. You can either have this line or not. It is completely up to you.
Quilting graph papers online:
You can get these graph papers from the online stores as well. The best deal with these stores is that you can get the paper customized as per your needs and then get it printed as many as you want. There is a link given below to our customized Quilting graph papers which are designed by our team for your help and convenience. You can download and use them easily.
Preview and Details of Template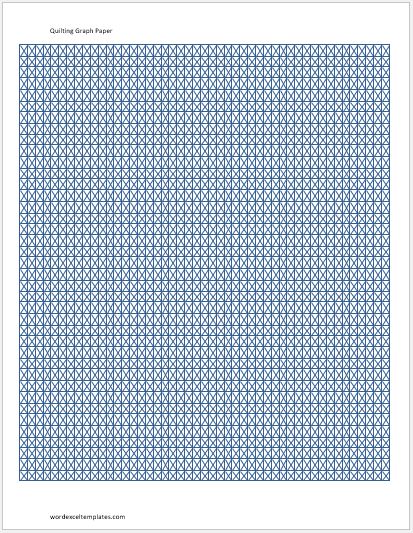 Quilting Graph Paper Template -1
File: Word (.doc) 2003+ and iPad
Size 24 Kb | Download
License: ENERGY [Not for Commercial Use]
---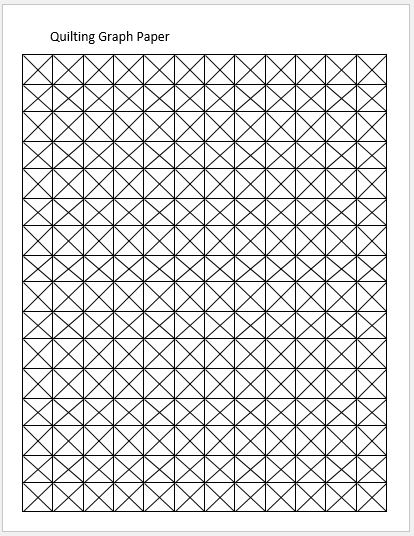 Quilting Graph Paper Template -2
File: Word (.doc) 2003+ and iPad
Size 24 Kb | Download
License: ENERGY [Not for Commercial Use]