A healthy approach towards anything is the fire that keeps you motivated to excel and succeed. While in a business, if you are selling a product and you want to know how satisfied your customers are with your product, you got to conduct a survey. A survey, in this case, includes a form for feedback from the clients. The clients will give their responses about the product and its quality. It is not an easy task to do since it requires a lot of time and effort.
Client's responses:
Feedback forms should be easy to read and fill out. They should not take much time. The one point to keep in mind is that the questions you ask should be easily answerable and relatable. Don't go into the details and ask for extensive answers. Keep the form light and easy. The form must cover all the necessary queries about the product.
The reviews should be scored and independent so that the customers could easily fill them. They should be customer friendly and relevant to the product.
Customers might give some offensive reviews. This is a part of a business. You have to satisfy him with the improvements that you make to the product.
Necessities of a customer feedback form:
Keep the following points in mind while making a client feedback from:
Design the form with relevant questions such as if the product was useful? from where they got it etc.
Keep the form in simple text. Don't ask multi-dimensional questions and suggestions much.
Make sure that you send the feedback forms to the clients after they have used the product for an appropriate period of time.
Ask them about the suggestions they want to make for the product.
Conduct these surveys annually and share them with the employees to increase their morale and keep them to work efficiently.
It is essential to check the cost effectiveness and efficacy of the product. Keep the cost customer-friendly.
Since a lot of companies are working to keep their customers satisfied, here is a sample of the client feedback form made by our professionals that you can download and use for your company.
Template -1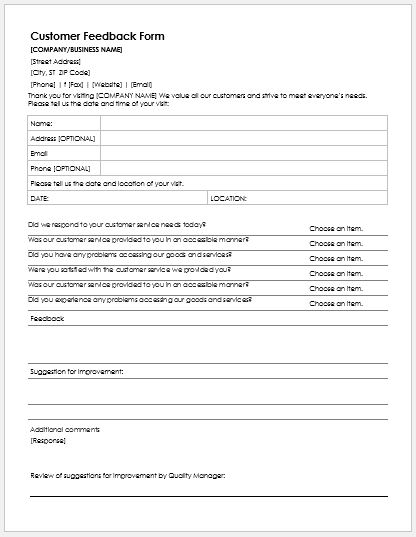 File: Word (.docx) 2007+ and iPad
Size 85 KB
Template -2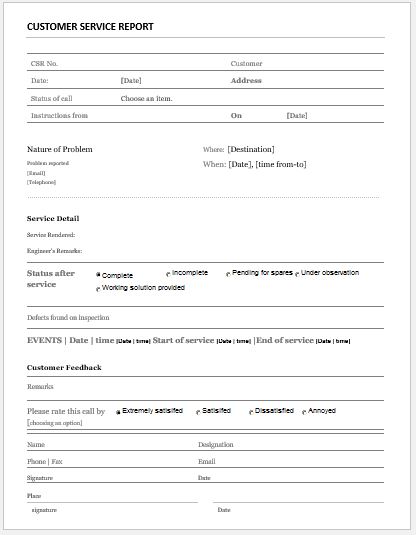 File: Word (.docx) 2007+ and iPad
Size 85 KB