The certification awarded upon the completion of the work is commonly known as a work completion certificate. Generally, when a project is completed, the project management issues this certificate to the contractor. Awarding the work completion certificate indicates that the work has been completed and now nothing is pending on part of the contractor.
Certificate of completion always adds value to the project that you complete. Certificate for completion of the project shows that you have achieved some additional skill and also reached new milestones. Whenever a person completes the project, many companies reward their employees by awarding them the certificate of project completion.
This certificate should include the details such as the name of the project, the time in which it has been completed, name and job position of the employee, the name of the company and a lot more.
What are the benefits of the certificate?
The certificates no doubt are very beneficial for the person who achieves them. The potential benefits of this certificate are:
Awarding the certificate to employee shows how much a company is concerned about the professional grooming of its employees.
Giving the completion certificate to employees show that the company not only values the skills of the employee but also the time they have spent in completing the project.
Project completion becomes an important part of the professional life of every person when it comes to meet the deadline and deliver the required work within the specified time frame.
The purpose of awarding the certificate is to increase the value of the employee so you can get better opportunities in the future.
A person is likely to get more projects in the future if s/he delivers the project on time and gets the project completion certificate.
In other words, a certificate of project completion is needed to acknowledge the achievements or efforts of a person. We do achieve different certificates in our life and also feel very proud of achieving them. However, designing a certificate is something different.
If you have to award someone with a project completion certificate, you can simply design one that meets the demands and requirement of your company.
In order to save time and money, project completion certificate template can also be used. The template for this certificate enables the user to customize it to make it suitable for his needs and requirements.
Preview and details of templates
#1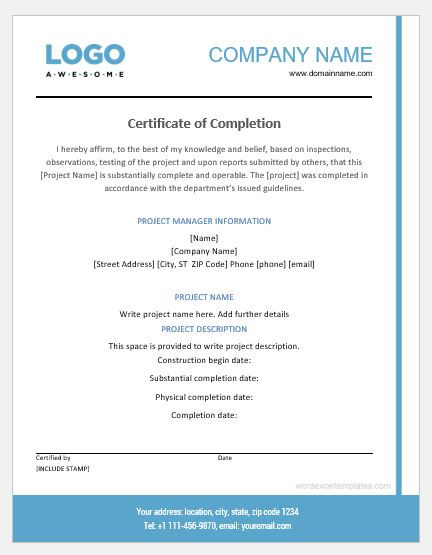 File: Word (.doc) 2007+ and iPad Size 98 Kb |
Download
License: ENERGY  (Personal use only)
(Distribution) by Kate Elizabeth(CEO)
---
#2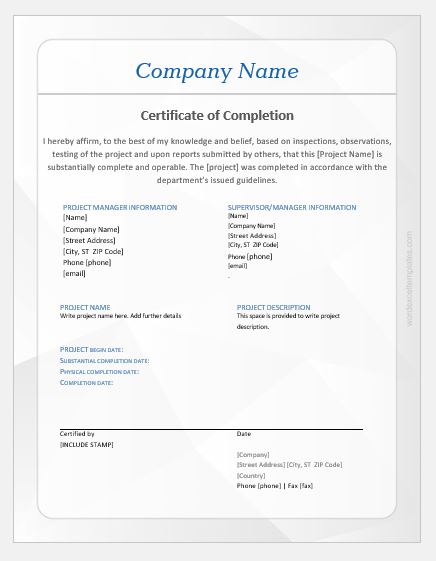 File: Word (.doc) 2007+ and iPad Size 612 Kb |
Download
License: ENERGY  (Personal use only)
(Distribution) by Kate Elizabeth(CEO)
---
#3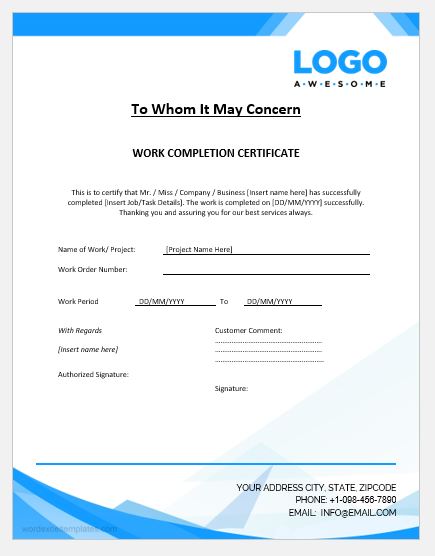 File: Word (.doc) 2007+ and iPad Size 370 Kb |
Download
License: ENERGY  (Personal use only)
(Distribution) by Kate Elizabeth(CEO)
---
#4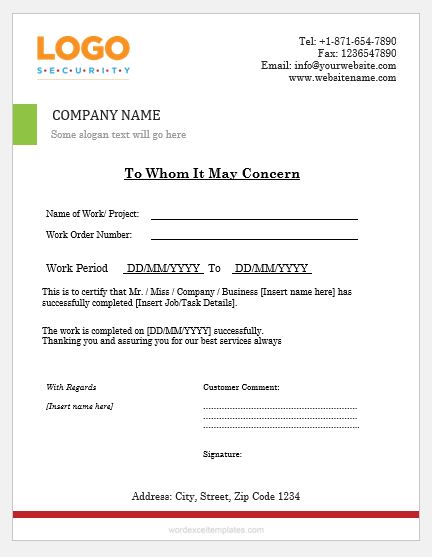 File: Word (.doc) 2007+ and iPad Size 84 Kb |
Download
License: ENERGY  (Personal use only)
(Distribution) by Kate Elizabeth(CEO)
---