You should use a professionally designed flyer when you want to organise a formal Memorial Day event to commemorate all those people who have sacrificed their lives for the country. The primary purpose of using this flyer is to invite the people to that event. For this reason, the flyer should be designed in such a way that it can grab the attention of the viewer and can encourage the people to attend that event with passion and enthusiasm.
The flyers can be used by stores, markets and other businesses when they want to sell their products at discounted prices on that Memorial Day. There are lots of websites from where you can get a template for this day.
A readymade and easy to use Memorial Day templates are available also on this website. You can use these templates to make your relatives, friends, family members and other people join you in remembering the services of the great people in the event of Memorial Day.
The already formatted template provides you with complete ease in using it. All you should do is enter the details that are specific to you in that Template and print it. If there is any Memorial Day event in your life that you want to organise, the Memorial Day template is the best tool to be used to simplify everything.
The details such as the price of the ticket, the place and time of the event, the theme of the event and lots of other features are added to this flyer template to make it look more adorable. You can also prepare a flyer in order to invite your friends, relatives etc. and at the same time the marketing of the event can also be done through the same flyer.
The biggest advantage of using this template is that it allows the user to customise it according to his needs. The template has many empty fields that you can fill according to our needs. The graphics and colour scheme can also be chosen on the basis of the event that you have organised.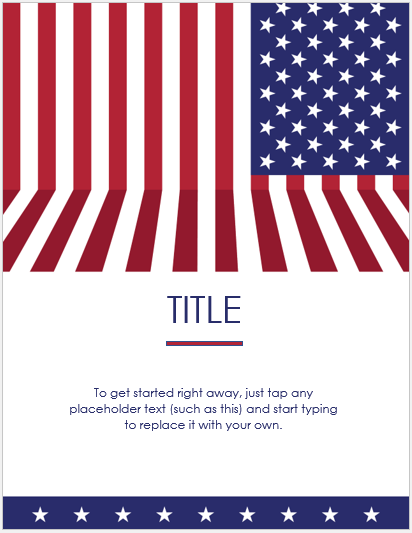 File: Word (.doc) 2007+ and iPad Size 293 Kb |
Download
---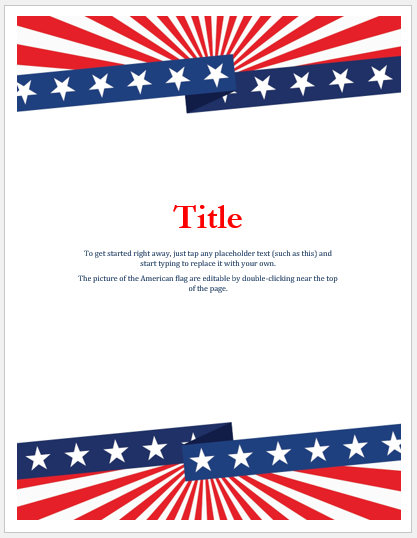 File: Word (.doc) 2007+ and iPad Size 750 Kb |
Download
---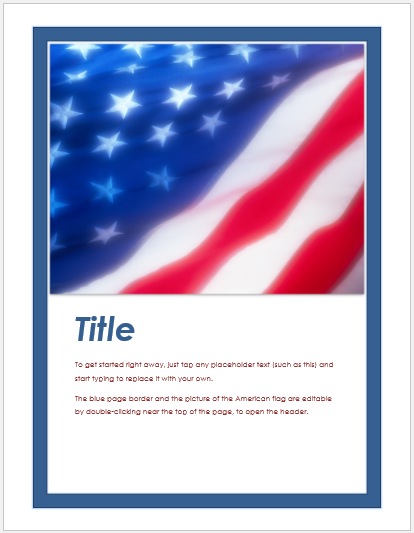 File: Word (.doc) 2007+ and iPad Size 1280 Kb |
Download
---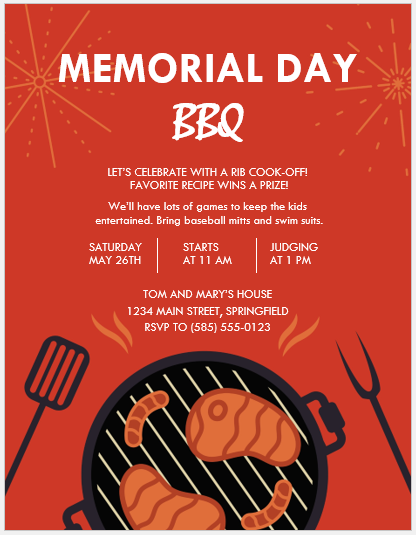 File: Word (.doc) 2007+ and iPad Size 2281 Kb |
Download
---