Graph papers
Graph papers are used for both scientific as well as mathematical purpose. It is a printed paper with the squares of equal sizes that are useful while drawing graphs and other useful drawings. The graph papers are used by kids of every age, students, architects and many other professional people. The main purpose of using the graph is to indicate how a quantity varies on the other amount.
The graph papers are available in various sizes. The size of the graph needed by a person completely depends on his need. Sometimes, it is challenging for a person to find out a graph paper that suits his needs. For this purpose, the graph paper templates are available on various websites that allow a person to use the graph of any size.
Graph paper templates:
A graph paper template can be found on this website that you can be used free of cost. You can get the graph paper of different sizes and shapes from this website. The most commonly used graph paper is rectangular one. The size of the graph paper is mentioned under every template that makes it easier for you to find one that you need.
The graph paper can also be searched by the size of one square on the paper. You can get a graph with the square of size 1mm, 2mm or 5mm. Some of the graphs also have 3D squares that are used for 3D drawings. The graph can be searched by specifying the number of boxes on one paper horizontally and vertically.
Apart from squares, some of the graph papers templates have also designed for those people who want to improve their handwriting. Such graph papers are also known as handwriting paper.
The best thing about the template is that you can download and print it free of cost. You can also customise it according to your own needs. If the graph paper of your desired size is not available on this website, you can customise one by specifying the size of the paper, size of each square in the graph etc.
Preview and Details of Templates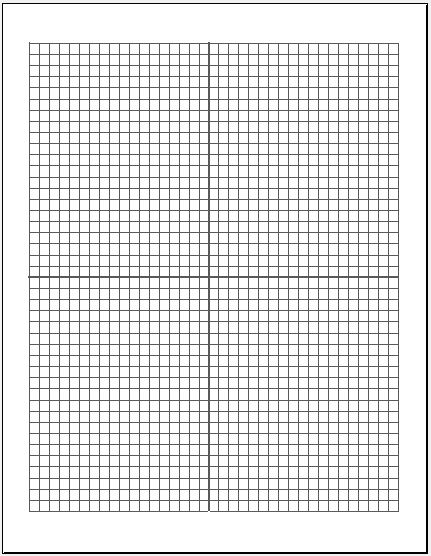 Cartesian Graph Papers
File: Excel (.xls) 2003+ and iPad 
Size 37 Kb | Download
Size: Small | Medium | Large
Color: Black | Red
---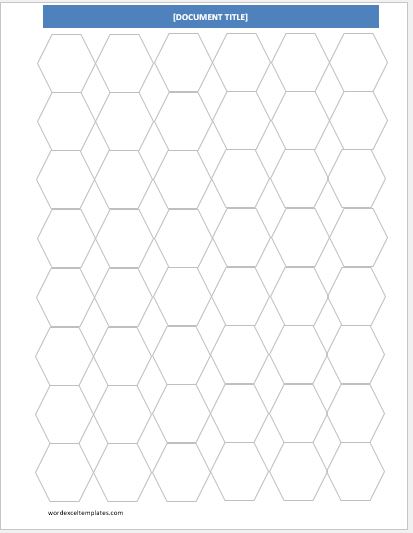 Hexagonal Graph Papers
File: Excel (.xls) 2003+ and iPad 
Size 37 Kb | Download
Size: Medium | Large
---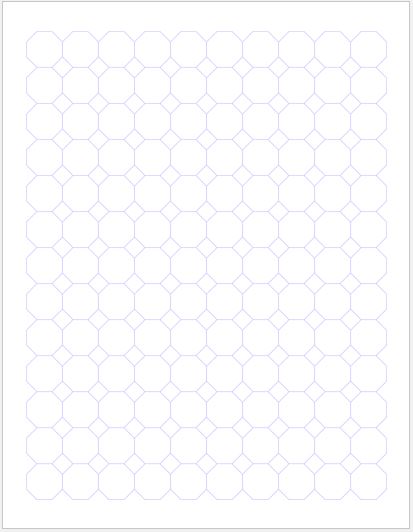 Octagon Graph Papers
File: Excel (.xls) 2003+ and iPad 
Size 37 Kb | Download
Size: Small | Medium | Large
Color: Black | Blue
---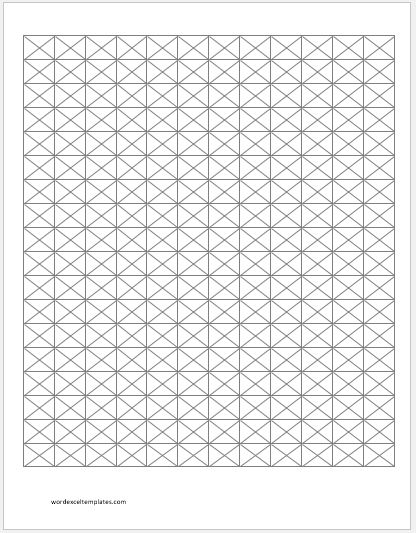 Isometric Graph Papers
File: Excel (.xls) 2003+ and iPad 
Size 37 Kb | Download
Size: 0.25″ | 0.50″ | 0.75″ | 1.00″
Color: Black
---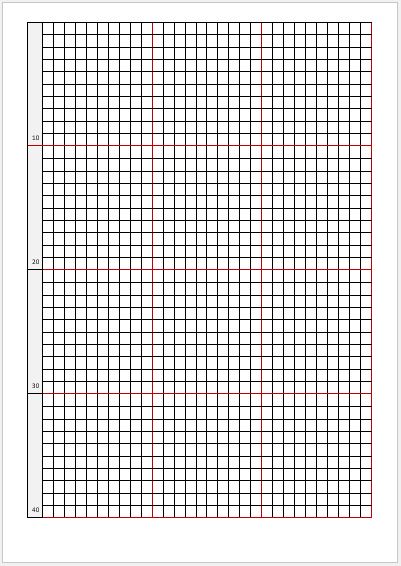 Cross Stitch Graph Papers
File: Excel (.xls) 2003+ and iPad 
Size 37 Kb | Download
Size: 0.25″ | 0.15″ | 0.10″
Dimension: 30 x 40 squares | 30 x 70 squares | 50 x 60 squares
---
See Also
---
Knitting Graph Papers
Pentagon Graph Papers
Quilting Graph Papers
polar Graph Papers
Calligraphy Papers