A designer and an engineer will always understand the importance and use of graph papers in their daily lives. Graph papers vary in designs and size so a lot of compromises had to be made while working. To ease their work and save their time, online graph papers were invented. They are not only customizable but range in types and size as well. Cross stitch graph papers are also one of the kind. They are used by engineers, architects, and designers to draw various diagrams and these diagrams could be stitched as well.
What is a cross stitch graph paper?
A cross stitch graph paper is a graph paper that has horizontal and vertical lines on it. The dimension of the lines and the color could be adjusted as well. These graph papers are used to draw diagrams and stitch them as well. The design or the pattern does not have to follow the lines at all. You can use these graph papers to stitch before actually stitching on the fabric. You can get these papers from the stationary shops as well but they are available in the limited sizes only. So you can get them customized with the online software that is available easily and free of cost.
Types of the cross stitch graph papers:
The type of the graph papers depends upon the number of lines per inch and the number of lines per division. The lines could vary from 10 to 30 depending upon the type of work that you are about to conduct upon these pages.
Customized graph papers:
You can have your customized graph paper from our website that will be generated according to your requirements by our experts.
The number of lines per inch and per division could be customized from 10 lines to 30 lines per inch and per division.
The bold lines on the sides allow you to make the dimensions about the stitches more readily and easily.
The convenience associated with the paper is that you can easily track and visualize your design without worrying about how it will look at the end.
Preview and Detail of Templates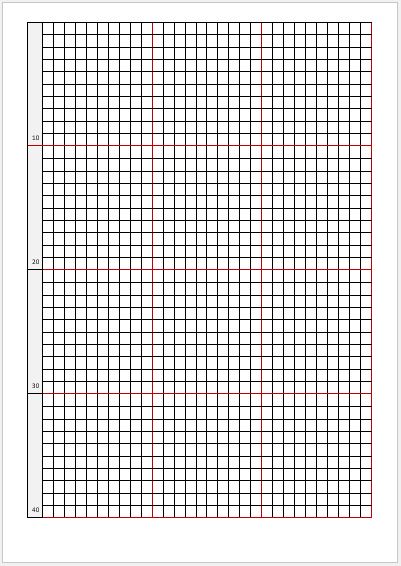 Cross Stitch Graph Paper Template -1
File: Word (.doc) 2003+ and iPad
Size 312 Kb | Download
Size: A4
Dimension: 30 x 40 squares 0.25 inch
---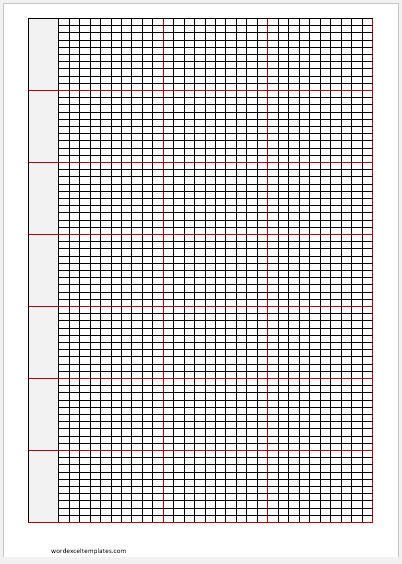 Cross Stitch Graph Paper Template -2
File: Word (.doc) 2003+ and iPad
Size 312 Kb | Download
Size: A4
Dimension: 30 x 70 squares 0.15 inch
---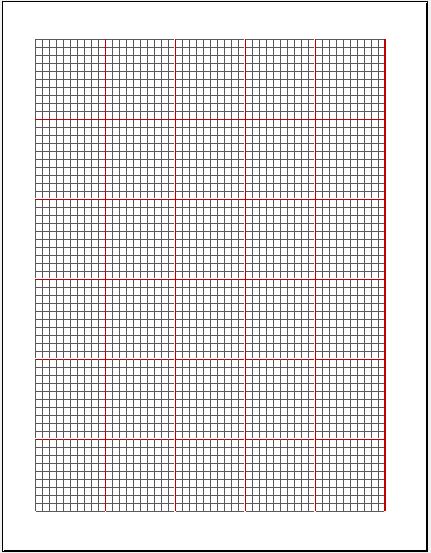 Template -3
File: Excel (.xls) 2003+ and iPad
Size 32 Kb | Download
Size: Letter
Dimension: 50 x 60 squares 0.10 inch