Every industry has its own significance and so does the construction business. They help the economy grow by leaps and bounds. Reason being a construction business creates employment. When constructing a building, a lot of people must be engaged. A new building requires the services of an architect, building suppliers, engineers, electricians, and designers. If the construction business slows down, it causes a drop for all other related industries as well.
Commercial, as well as residential construction, is observed throughout the year. Like many other businesses, this business is not seasonal. Constructing a new house or a new building gives a boost to all other commodities as well. If I bought a new house, I must fill it with all the necessities of life including the kitchen and household accessories. Hence, every industry grows.
Every business uses collaterals. Business letterheads are used by all successful businesses. So, does the construction business. In fact, business letterheads are very important for a construction business. Having every aspect of the construction documented is very important. When we are constructing a house, we are spending money on materials, labor, and electricity. And we want all the receipts to keep a record of our payments. Also, once the map has been approved, the construction company has its own terms and conditions for the construction along with the timelines. It is very important for all these things to be documented. The construction business will use a company letterhead to jot down any term and conditions. A letterhead is a proof that every legal contract we enter in, is valid.
Every construction business will have the following details on the letterhead:
Logo
Every construction company has a name which is also its logo. The logo is placed on the left or right top of the letterhead to attract instant attention. This logo differentiates the construction company from all other companies.
Tag Lines
To attract customers and to summarize your efficiency in just a line, businesses use taglines. A tagline can be placed anywhere on the letterhead. But most commonly, it is placed right under the logo.
Contact Information
The detailed contact information is mentioned on the letterhead including the address, phone numbers, email address and the website link. This makes you more easily accessible to the customers and researchers.
Business Holder Name
As for the construction business, the owners or the directors can mention their names as well. This builds up the trust factor of the customers.
#1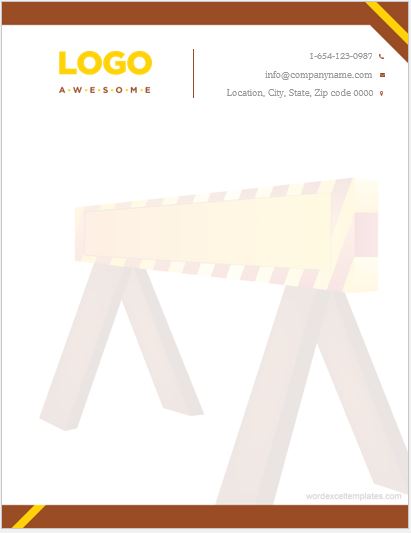 Template
File: Word (.doc) 2003+ and iPad 
Size 658 Kb | Download
[Personal Use Only]
---
#2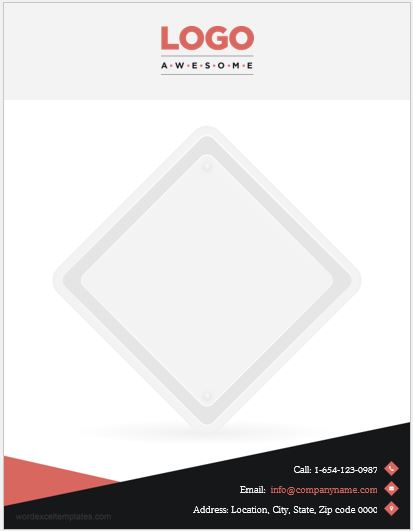 Template
File: Word (.doc) 2003+ and iPad 
Size 458 Kb | Download
[Personal Use Only]
---
#3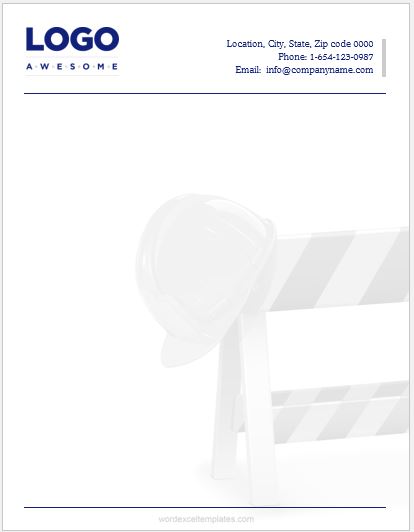 Template
File: Word (.doc) 2003+ and iPad 
Size 526 Kb | Download
[Personal Use Only]
---
#4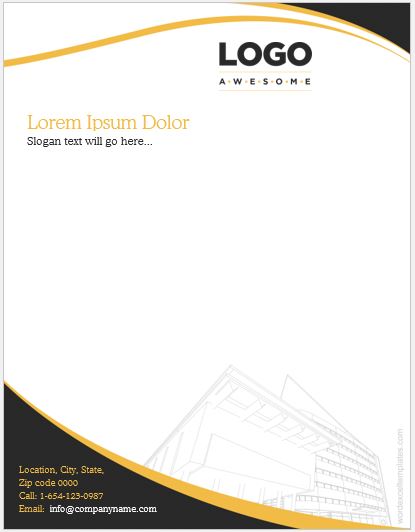 Template
File: Word (.doc) 2003+ and iPad 
Size 823 Kb | Download
[Personal Use Only]
---
#5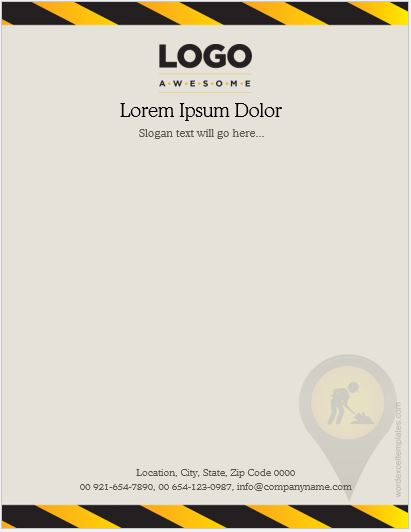 Template
File: Word (.doc) 2003+ and iPad 
Size 974 Kb | Download
[Personal Use Only]