Family tree with details:
The documented form of the ancestry of a person is known as a family tree. This family tree contains the details about every member of the family. The details of each family member are also connected to other to show the relationship between both members. The family tree document includes the date of birth of family members and some other details depending on the complexity that anyone wants to see in the family tree.
Typically, a family tree goes vertically downwards indicating the children from the marriage. Each generation in the family tree is kept at one level to make it easy for the viewer to identify people of one generation.
Family tree template:
There are many cases when a person must show his ancestry in a written form to get admission in an institute for any other purpose. Preparing a family tree can be a long and time taking process. A person may lose his focus while drafting a family tree and including the details in it. Moreover, the family tree may have lots of errors and mistakes in it.
The best and easiest way to use the family tree in a better way is to use the family tree template. The template is available on this website and ready to download. You can get a basic family structure through this template. This structure can be used by anyone to build his family tree on it.
The family tree template available on this website is a handy tool that provides you the complete ease to add the siblings, spouses and other relatives in it. The main thing about this template is to decide that from which generation you want to start your family tree. You can also show multiple generations on one page.
Before you start making a family tree with the help of this template, it is important for you to do certain planning. The complexity of the family tree should also be determined beforehand so that you can make the best possible use of the template to get an efficient family tree.
Preview and Details of Template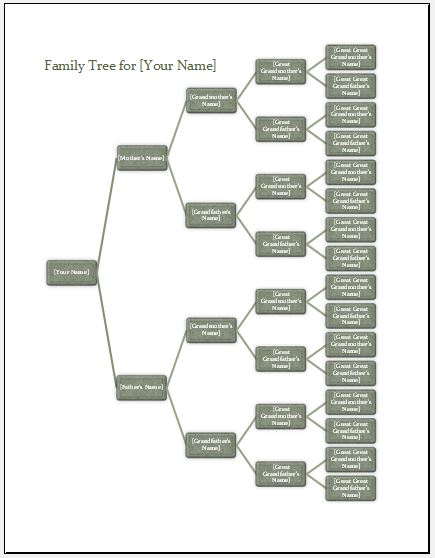 Family Tree Template
File: Excel (.xls) 2003+ and iPad 
Size 23 Kb | Download
License: ENERGY [Personal Use Only]