No matter in which field you are working, it is crucial for you to perform time management. Time management is the basic part of the human personality that decides whether a person will be successful or not.
What is a controllable time worksheet?
A controllable time worksheet is a spreadsheet document that is used to calculate and keep track of the time that a person spends working. The time spent at the workplace doing work is the production time that a person does at the workplace.
As a matter of fact, not all the time spent at the workplace is productive time. There are lots of distractions at the workplace that impede the growth of the company and the employee. In order to preclude yourself from wasting time and consuming most of your time at the workplace productively, a controllable time worksheet should be used. This sheet is very useful for all those people who want to focus on their work and make the best use of the time available.
Controllable time worksheet for staying organized
There are different purposes why people like to use time worksheets. One of the major purposes is to stay organized for any time of work you perform. Sometimes, a person wants to see whether his efforts have the potential to pay him off or not. For this purpose, people use the worksheet of time that elucidates where the efforts of the person are going.
What are the benefits of a controllable time worksheet?
The controllable time worksheet has many benefits due to which people like to use this sheet in their day-to-day work. The key benefits of this worksheet are:
With the help of a time worksheet, the user can easily budget his time. Budgeting time enables the user to use his time wisely. This also helps him ensure that he will never run out of his time.
Many people prepare a list of tasks they have to execute in a given amount of time. Using the controllable time worksheet helps the user in determining the tasks he has accomplished and the tasks he is yet to accomplish.
Anyone using the worksheet can easily monitor the time that he has his hands. He can then easily decide how to make use of his own time.
The worksheet template
The controllable time worksheet template is a useful spreadsheet document that provides the user with the maximum ease with which the user can easily modify the contents. This enables the user to modify the content of the template according to his needs
Best uses of the worksheet?
Most people use the worksheet for the following reasons
For scheduling all the activities to be performed in a day
For keeping a comprehensive record of the work that has been done by the user
For monitoring all the activities of the people working under the user's supervision
For calculating the total number of hours a user spends working each day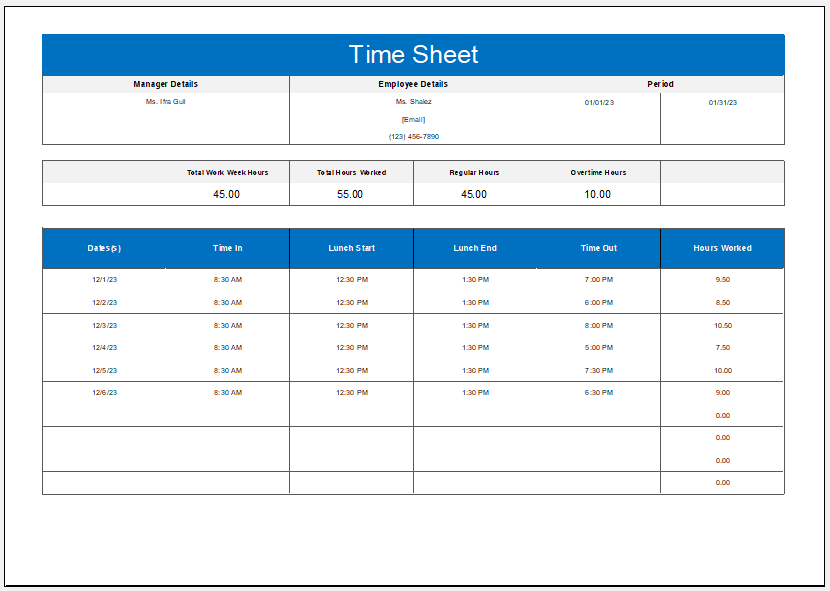 Worksheet Template File 55 KB
Business Templates