According to the law, a warranty means a guarantee or assurance that is provided by one party, usually the seller, to the other party, usually the buyer, that some specific particulars or conditions are true or will happen. In other words, a warranty is a written promise by a company that, if the buyer finds a fault in the product they have been selling to him within a certain time, the company will repair or replace it for free or without any additional cost.
Uses of Warranty Cards
A warranty card is a paper or document that is handed out to customers at the time of a transaction. This enables the customer to claim for any repair or replacement of the purchased item within the prescribed period. The warranty card template can prove to be a very effective and efficient way of handing out warranty cards to customers, as all the information will already be recorded in it.
A warranty card is the best way to assure the buyer that the product purchased can perform all the said functions properly for a specified period. If this does not happen, all the replacement or maintenance work will be paid for by the company or the seller. This card puts the buyer at a safer end, and they can purchase the product without being worried. So, this means that a warranty card is an important tool for both parties—the seller and the buyer.
Template
Every company follows a different pattern while drafting a warranty card for future convenience. However, a comprehensive template should include the name or reference number of the product being sold, the date on which the transaction occurred, and the place or name of the store from which the item was sold. Furthermore, a few details about the buyer should also be mentioned, like his name and contact number. The warranty card must bear a reference number on top of future proceedings and any statement for how long it is valid.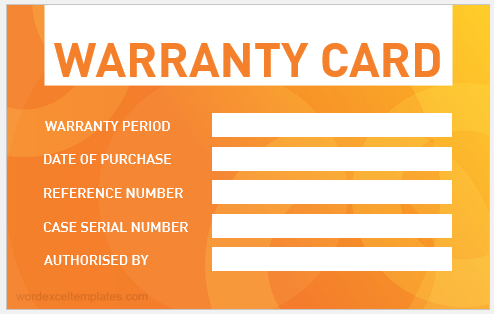 File: Word (.doc) 2007+
Size: 312 KB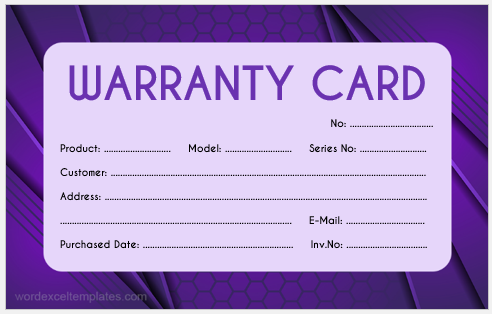 File: Word (.doc) 2007+
Size: 1 MB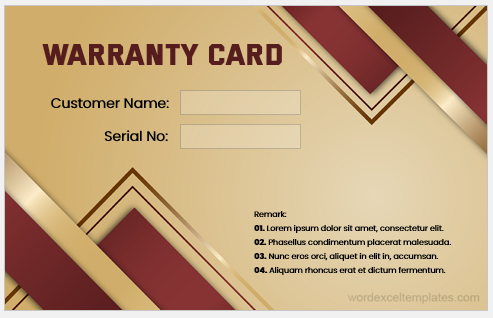 File: Word (.doc) 2007+
Size: 3 MB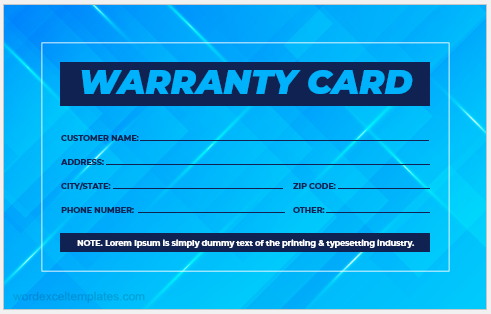 File: Word (.doc) 2007+
Size: 2 MB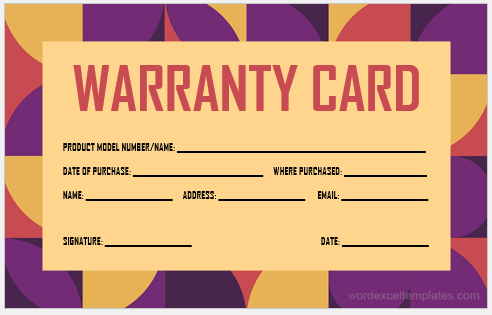 File: Word (.doc) 2007+
Size: 2 MB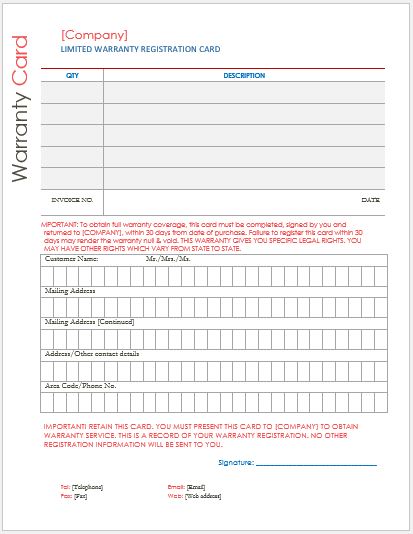 File: Word (.doc) 2007+
Size: 312 KB