When someone wants to borrow money in order to get a house, he should determine how much he can afford to borrow. For this purpose, the borrower as well as the lender conduct the research and check how much the borrower can afford. In order to check the qualification of the borrower, a mortgage qualification worksheet is used. 
What is a mortgage qualification worksheet?
A mortgage qualification worksheet is a calculator that helps a person or an institute determine whether or not the applicant qualifies for the house mortgage. When a person qualifies for the mortgage, then it is just that how much he can afford.
What are the benefits of the mortgage qualification worksheet?
A mortgage qualification worksheet is a convenient tool that comes with lots of benefits. Some of them are discussed below
It checks the qualification
Any person who wants to apply for the mortgage should know whether he qualifies for the mortgage or not. Previously, the qualification of the borrowers used to be checked by financial experts. However, the use of mortgage qualification worksheet has made it possible for every individual to evaluate.
It helps in planning ahead of time
Just like any other calculator, this calculator also enables a user to plan everything ahead of time since he checks his qualification himself and then decides whether to apply or not. Planning ahead of time prepares the borrower and then he collects all the necessary documents and ensures that he is eligible before applying for the mortgage loan. 
The mortgage qualification worksheet saves the time of the user in the long run. It prevents the user from applying when he is not eligible for the mortgage. In this way, the borrower gets away with the rejection. The situation of getting the application for mortgage turned down is avoided and hence, it saves the time of the borrower as well the institute to which he applies for the mortgage loan.
Those who are not good at checking the qualification at home can use the worksheet because this worksheet is very easy to use. It has all the necessary fields that the user is required to fill in order to check the qualification. When he has to check the qualification, he does not have to get the information from other sources as to the factors that should be taken into consideration to determine the qualification
What are the main elements of the worksheet?
There are several empty fields that collect the information about the user on the basis of which the qualification of the user is checked. The empty fields collect information such as
The gross monthly income of the applicant
Mortgage term
The interest rate on the loan
Employment details
Credit score
The total amount of down payment
The total amount of tax to be paid
There can be many other details depending on which tool you use for checking mortgage qualification.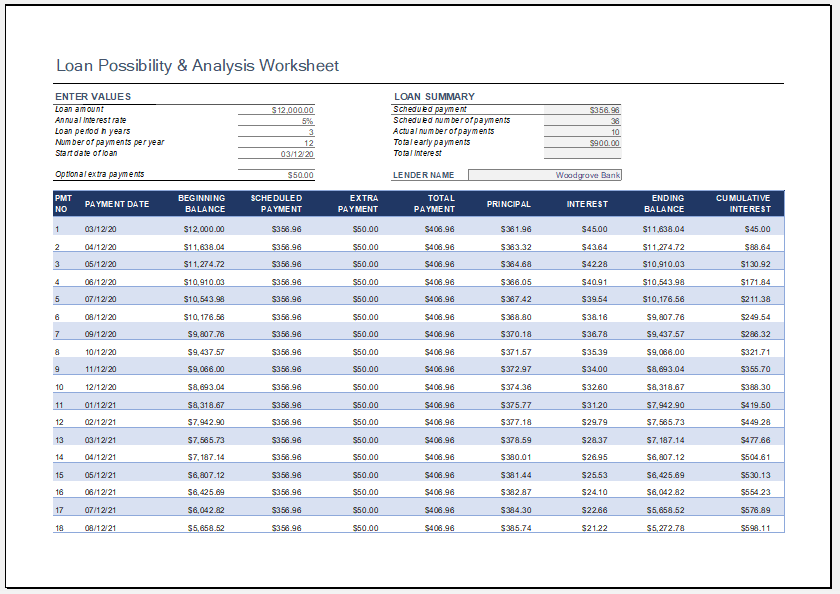 File: Excel (.xlsx) 2007+ and iPad Size 45 Kb |
Download
---