Run chart
Companies that need to analyze the data often use different tools that help them analyze the data by representing it in various forms. Many people believe in seeing the data by representing it in the form of graphs so that they can understand lots of things related to the data.
What is a run chart?
A run chart is a type of graphical representation of the data that helps a company in visualizing the data based on time. When it comes to determining the stability of any process and thinking of actions to be taken for making these processes successful, the run chart can play a great role.
Making the run chart
It should be kept in mind that a run chart is always made on the basis of information that a company has. For this purpose, a company always has to pay attention to processes, products, and various services so that they can have the basis on which the run chart can be plotted. These all are the parameters on the basis of which, the run chart can be made.
Tips for making the run chart
The measurements are taken from different products and services over a reasonable amount of time and then they are used to plot the run chart. Using these measurements ensures that the run chart has been plotted on the right parameters and it is giving the right information.
All the processes from which the information is obtained are organized in chronological order. When you are using the data for making the run chart, you can start at any point and can end it at any random point. People who use the data for making the run chart are recommended to use 25 or more samples for getting the run chart with more accurate readings.
Why it is important to use the run chart?
When you want to find the trends in a process, you should use the run chart for this purpose. As a matter of fact, there is no such chart that can tell how stable a process is except the run chart. The charts tell about the processing and their running condition. If you want to know about the stability of the process, you will have to fall back on the run chart.
A run chart can provide you with lots of important information especially if you have created it efficiently. A run chart becomes a very valuable tool especially when you use it at the start of the process. If you have not created the control limits yet, you can completely fall back on the run chart for checking the stability of a process
Run chart template
A run chart template helps a person get the run chart on the basis of measurements that he has. This template is aimed at making it easy for people to create the run chart without any hassle. The template also saves the time of the user and provides him with the maximum convenience.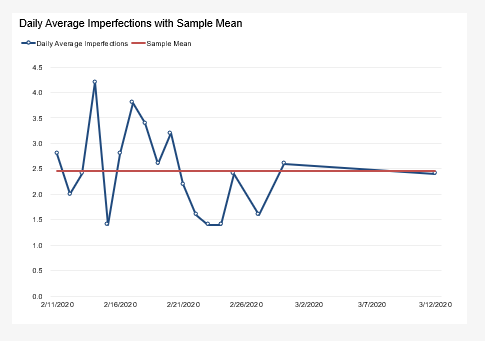 File: Excel (.xlsx) 2007+ and iPad Size 26 Kb |
Download
---