We have all grown up listening to amazing fairy tales and stories from our parents and grandparents. The habit of reading helps develop the creativity and imaginative qualities in young children. If you visit a bookstore you can get a large number of different kids' storybooks. These are attractive not just for the children but also for teenagers and sometimes adults as well.
A storybook not only needs to be interesting it should also be colorful and attractive so that the children can enjoy it fully. Pictures and illustrations help improve the storybook experience manifolds.
The storybook industry is a great opportunity for many new talented individuals. If you have the imagination and creativity to write small stories, then you should also try this market. You can write a story using the kids' storybook template.
This is an amazing document that helps the users in drafting the opening page of the story. The fact that the front page should always be attractive and interesting makes the kid's storybook template even more effective.
The kids' storybook template is a simple yet helpful document that helps the users in starting a good interesting story. If the first page is interesting reader mostly continues reading till the end. But if the first page is boring and contains mistakes or loosely connected sentences and grammar, then the reader might stop reading the book at once. So the success of the storybook mainly depends on the first page.
Preview and Details of Template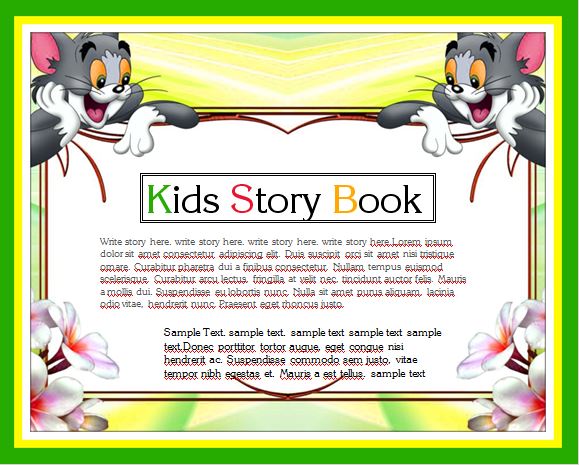 File: Word (.doc) 2003+ and iPad 
Size 22 KB
 See also: