Businesses and organizations are run by hundreds or even thousands of employees working day and night to make their business successful. Regardless of their employment terms and conditions, the efforts of employees bring glory to the organizations. Almost every businessman or employer hires people to assist in day-to-day business as the goals cannot be achieved alone.
Within an organization, employees are divided into ranks based on their knowledge and experience in a particular field. Quantification and expertise are two major factors that are looked for while interviewing individuals. Employees at lower ranks enjoy less salary and benefits as compared to employees at higher ranks but they also have fewer jobs to perform at the organization.
Almost every workplace in the world, asks its employees to wear ID badges to facilitate clients in identifying employees. In addition, it also helps employees at the organization to identify each other and know about each other through the information provided on the badge. In 20XX, ID badges have significantly changed dynamics as compared to previous times. Employers take special care while designing and even hire professionals to do the job for them.
ID badges or identification badges are cards, used for providing basic details about an employee along with their picture. They have been in use for a very long and serve the purpose of providing information. These cards act as an introduction of an employee to another individual without having to speak.
ID Badges Contents
Contents of ID badges may vary from one organization to another, but they are chosen wisely to provide basic information and not details about an employee. These contents are mostly similar and are given as follows,
Picture of employee
Name of employee
Designation
Date of Joining
Date of expiry
Name of organization
Logo of organization
Postal address
Contact information
Contents of ID badges are chosen in a manner that they give a complete picture of the employee to a stranger and also talk about their work and their relation to the organization.
ID Badge Designs
In the following century, the digital world has revolutionized manifold and many important features have been introduced to things that were considered ordinary. Similarly, designs of ID cards have been upgraded through technology and have been made smarter to carry out functions.
Since ID badges have gained immense popularity, many organizations take special care in designing their customized ID badges. For this purpose, the services of a professional graphic designer are hired, and a perfect photo ID badge is selected. Some key points that should be considered while designing photo ID badges are given below,
Use light colors for the background preferably white because it indicates peace and calm.
Use readable font size and style to make it more convenient for others.
Use a clear picture for photo ID against a solid background.
Do not use any floral or stylized pattern on the ID badge.
Do not provide too many details about the employee.
Spell check before finalizing the draft to avoid future inconvenience.
In addition to hiring designers, a variety of templates are also available on our website. These templates are free of cost and can be used easily after they are downloaded and the required information is filled in. The Internet provides hundreds of options to choose from, but it cannot guarantee personalized or customized ID badges.
ID Badge Workplace Uses
With the passage of time, companies and organizations found many purposes for ID badges which help them profoundly. Some of the uses of employee ID badges are given below,
They are used to serve their conventional purpose of providing minor details about an employee.
ID badges are altered electronically to be used as a key for opening locks i.e., lock of office or inventory.
Mostly photo ID badges have bar codes that can be used for charging an employee for purchasing office equipment or raw material.
ID badges are enabled electronically for marking the presence or attendance of an employee.
During any major event, ID badges of employees work as a representation of their organization.
They help in the identification of a particular employee during hundreds of employees.
Photos on ID badges can be used for recognition purposes.
All the progress of an employee within their organization is stored in the bar code of their badges.
Sample Templates
#1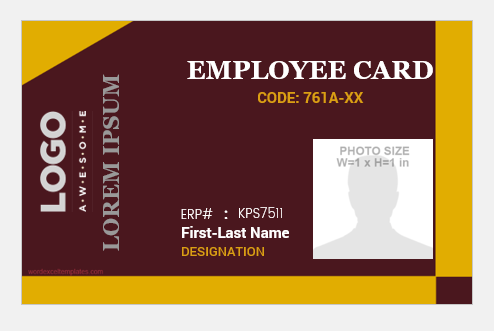 Size & Format: 100KB MS Word
#2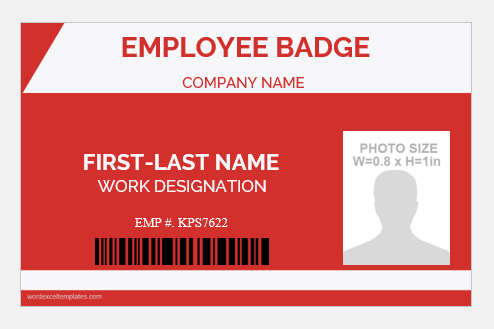 Size & Format: 90KB MS Word
#3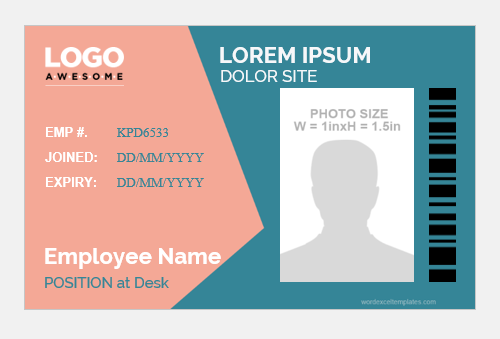 Size & Format: 45KB MS Word
#4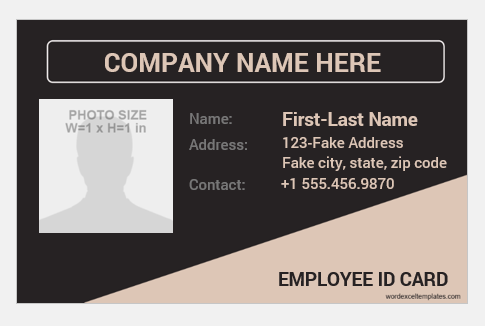 Size & Format: 34KB MS Word
#5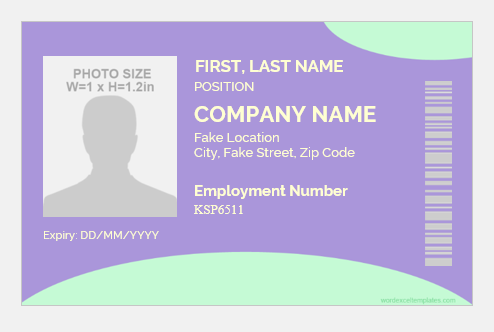 Size & Format: 24KB MS Word
#6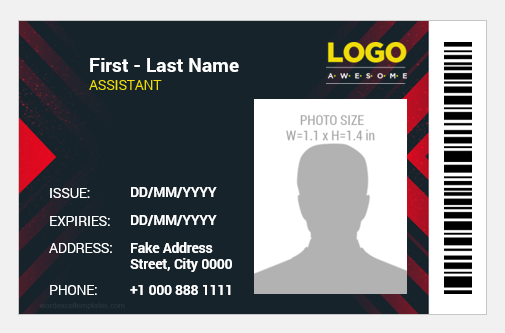 Size & Format: 3MB MS Word
#7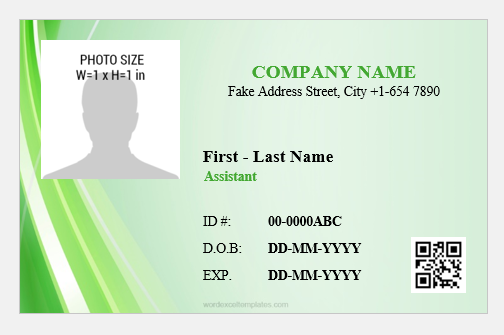 Size & Format: 3MB MS Word
#8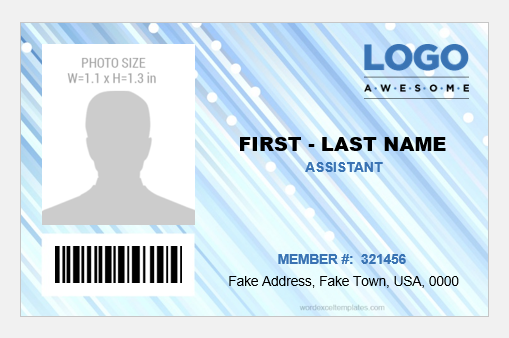 Size & Format: 3MB MS Word
#9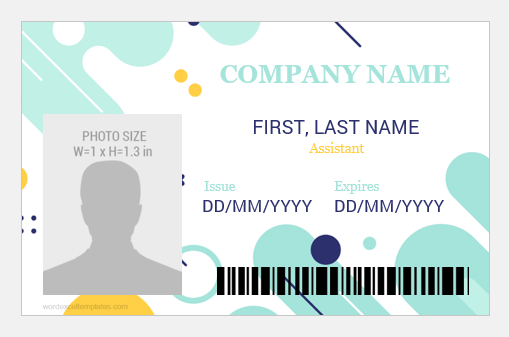 Size & Format: 3MB MS Word
#10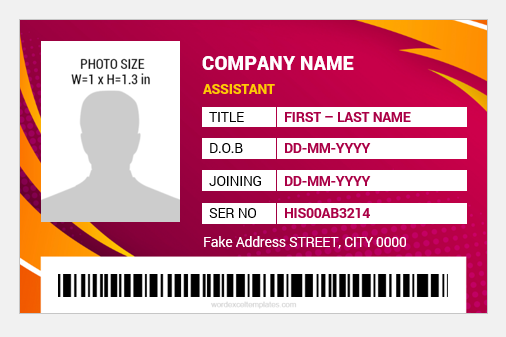 Size & Format: 3MB MS Word
See also: