Doctors also need notepads in order to keep track of various important details. In the field of medicine, notepads are used by different medical professionals in order to note down various things as and when they are needed.
What are doctor's notepads?
The stationary items that are specifically used by doctors are known as doctor's notepads. Healthcare practitioners usually use this pad in order to write a prescription. Some also use it when they have to give a recommendation to the patient.
As a matter of fact, every doctor has a unique pad depending on the hospital he works in. If he has a private clinic, he can print a letterhead on each and every page of the pad. So, it becomes a professional stationery item that comes from an authentic source. Without the letterhead or name of the hospital where the doctor practices his profession, the prescription will not have any value because it will not look professional or authentic.
Why are notepads used by doctors?
Every professional person's recommendation or reference matters a lot. When doctors give suggestions to patients, they are given more value because healthcare professionals are most trusted. The words of the doctor are taken seriously because everyone knows that not following the suggestions can have serious repercussions. Doctors also know the importance of their prescriptions and recommendations and, therefore, try to appear as professional as they can.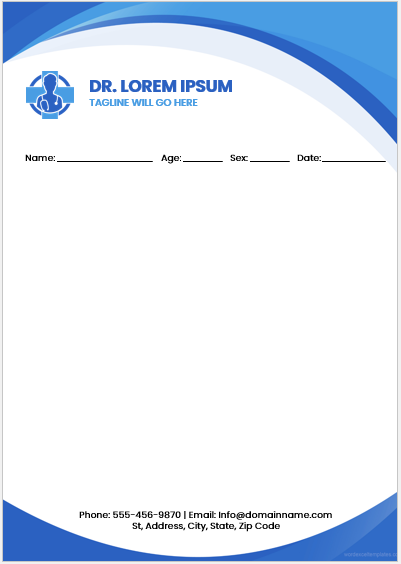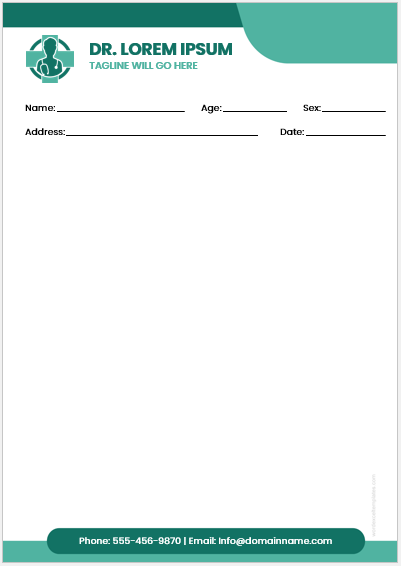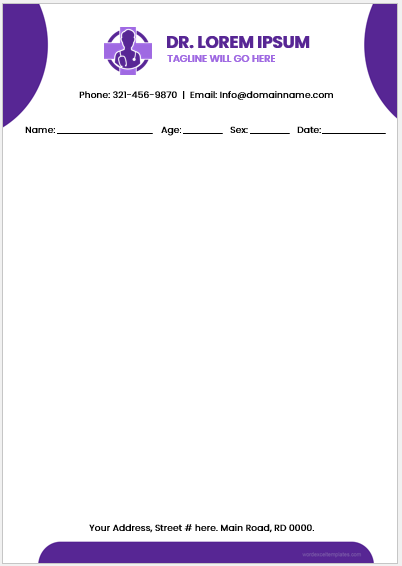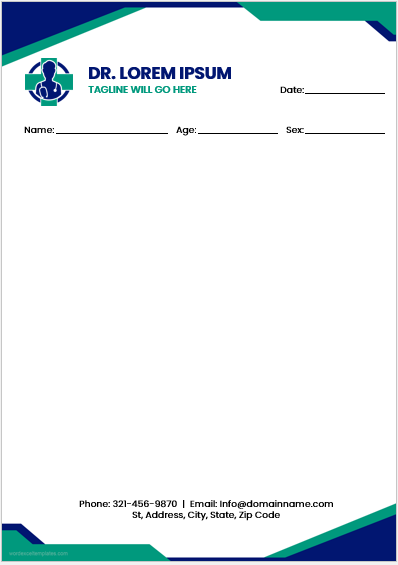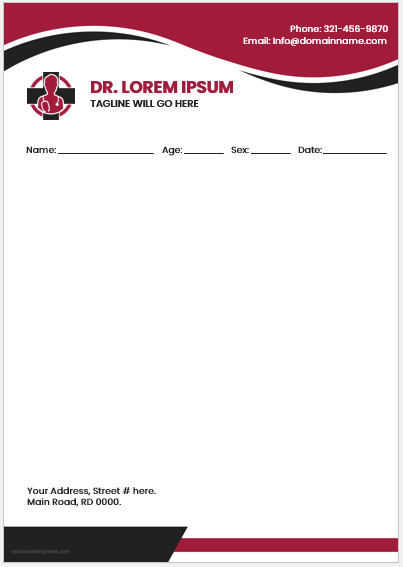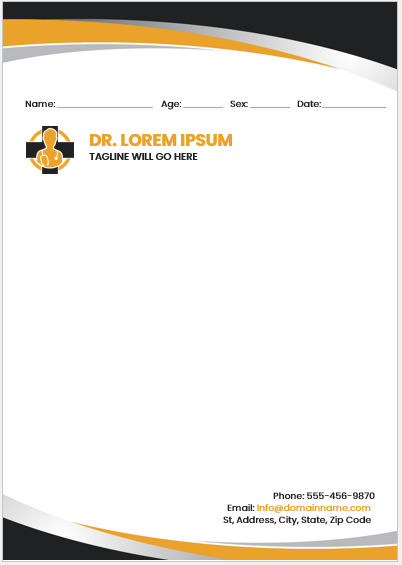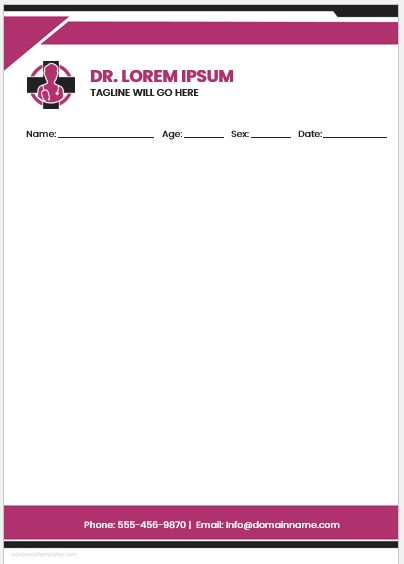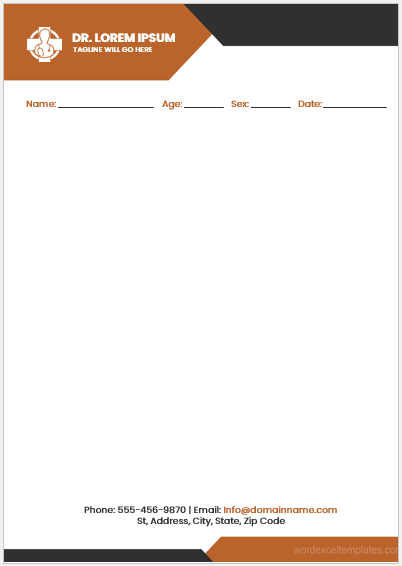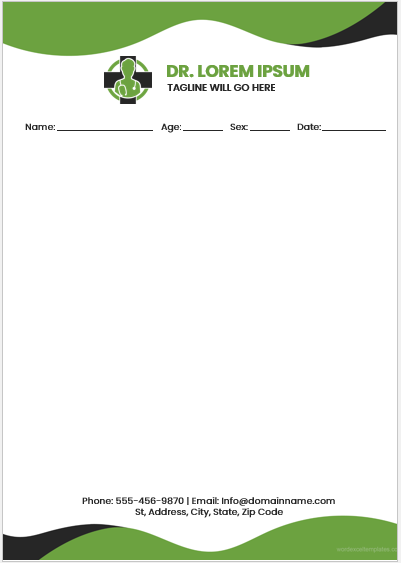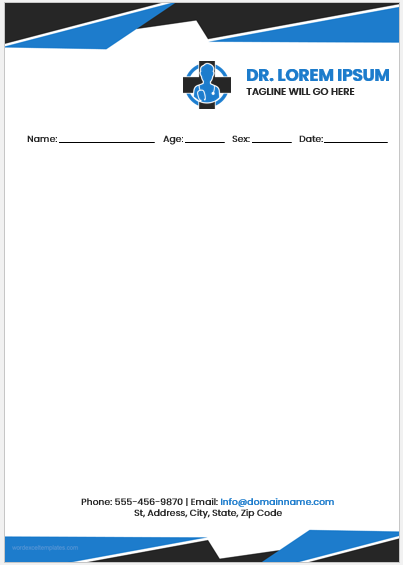 Here are some of the common reasons to use the notepad:
To give a prescription
It is routine for a doctor to share prescriptions with patients after a thorough checkup because it is a mandatory part of the treatment. At the same time, giving a prescription is also very critical, as any wrong prescription can lead to many serious complications.
For recommendation
Doctors also recommend bed rest or some other special things to be done by the patient, especially when he has recently undergone surgery. These recommendations are shared by the patients at their workplace, where they can get exemptions of various types. The workplace will not accept the recommendation if it is not written on the notepad with the letterhead of the clinic. This is the reason the notepad is used.
For delivering services in an efficient way
Just like any professional individual, healthcare professionals also need to deliver their services in such a way that people feel, after getting them, that they have dealt with someone really professional. This also shows that the healthcare practitioner really cares about their well-being and, therefore, uses a notepad to share important information in written form.
Using a digital notepad for doctors
These days, doctors use the notepad that is accessible to them digitally. They download it on their phone and always keep it at hand so that they can use it to write medical information whenever they want and however they like. These notepads are customizable, and they have a pre-written format that makes it extremely easy for them to write a prescription without wasting so much time.
Personalized notepads are extremely useful for medical professionals as they can instantly make them look like something strongly related to the doctor and his area of expertise although, it is totally readymade and the medical professional has not done anything to make it look like so.
These days, many templates are available in the form of doctor's notepads. Doctors who are interested in using the soft copies can download them and then start using them as soon as they are ready to do so. Even if a doctor feels like printing it, it can be converted into a hard copy.
There are different colors and designs in which the notepad is available. If the doctor wants to use it for his personal use, i.e., to take down some important notes that he can check later, he can choose any design and use it at his convenience. However, a professional notepad needs to look decent and be very subtle in terms of design.