Photo ID Badge Sample Template
Photo ID Badges
Most of the companies today utilize photo ID badges for security reasons. Not only do these badges provide you with a genuine identity inside the organization but also help in accessing different areas of the facility which are restricted for security purposes. A photo ID badge helps you identify yourself in times of emergency.
As we know that not all employees are allowed in certain confidential rooms of the company. This is exactly the point where a reliable photo ID badges come real handy. Using the new Word photo ID badge template, you can now design highly effective badges for your employees. You can design from a long list of options to make your business processes safe and secure.
About Template
Photo ID badges can be costly if you go out and hire outside vendors. But this unique template from Microsoft Word not only provides you with highly professional ID badge designs but also saves a considerable amount of your hard earned cash which you can always utilize on other important tasks of the organization. You can easily download the template from the internet and start using it within seconds.
The photo ID badge template given here is easy to use. You just need to list down all the basic information about your employees and it does the rest of the work successfully and in a highly professional manner. Within minutes, you can have your photo ID badges for all your employees with creative and professional designs to increase efficiency around the company.
View ID badges for all professions
---
Preview and Details of Template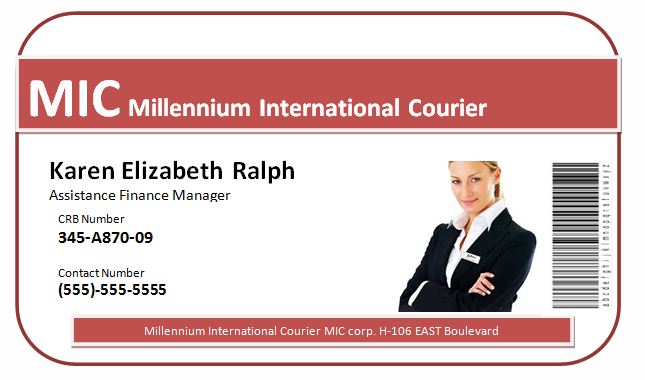 File:Word (.doc) 2007+ and iPad
Size 79 Kb   |   Download
File: OpenOffice (.odt) Writer [Writer]
Size 53 Kb   |   Download
License: ENERGY   (Personal Use Only)
(Not for resale and distribution) by Kate Elizabeth(CEO)
---
Corporate ID Cards
File: MS Word (.doc) 2003+ and iPad
Size 79 Kb | Download
License: ENERGY  [Personal Use Only]
---
File: MS Word (.doc) 2003+ and iPad
Size 79 Kb | Download
License: ENERGY  [Personal Use Only]
---
File: MS Word (.doc) 2003+ and iPad
Size 79 Kb | Download
License: ENERGY  [Personal Use Only]
---
File: MS Word (.doc) 2003+ and iPad
Size 79 Kb | Download
License: ENERGY  [Personal Use Only]
---
File: MS Word (.doc) 2003+ and iPad
Size 79 Kb | Download
License: ENERGY  [Personal Use Only]
---
File: MS Word (.doc) 2003+ and iPad
Size 79 Kb | Download
---
File: MS Word (.doc) 2003+ and iPad
Size 79 Kb | Download
---
File: MS Word (.doc) 2003+ and iPad
Size 79 Kb | Download
---
File: MS Word (.doc) 2003+ and iPad
Size 79 Kb | Download
---
File: MS Word (.doc) 2003+ and iPad
Size 79 Kb | Download