Business Format Client Information Sheet
Client Information Sheet
There are various stakeholders that are involved in the success of a business organization. Whether the company is big or small, interaction with other stakeholders is an important part of the operations. Businesses cannot survive or become successful if they operate in isolation. There are both external and internal stakeholders that need to be coordinated in every activity.
Among the most important stakeholders of a business are the customers. Every business has one goal which is to maximize its profits. To maximize its profit it needs to grow the number of customers. For this reason, they not only need to attract new customers but also to retain the existing ones. All the efforts and objectives of the business entity are directed towards the customers. Therefore they need to maintain a good informational database of these customers. The best way to do this is using the Business client information sheet. This is a very important and useful document that is used in almost types of businesses irrespective of the size.
The sample client information sheet can be used for recording the relevant information of the customers like their contact addresses, the sales made to those clients, their net worth and prospective leads that they can generate. Other than this there are also many other elements of information and data that can be added to this sheet.
It can be used for various purposes and reasons. It is a way of keeping a record, saving information and using it for future references and contacts.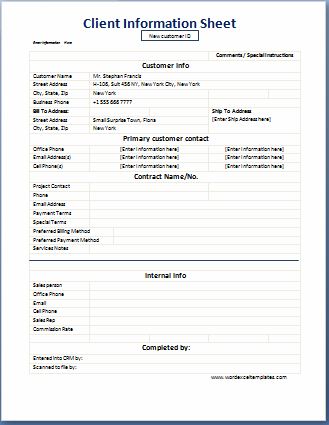 Preview and Details of Template | Download
Client Information Sheet -2017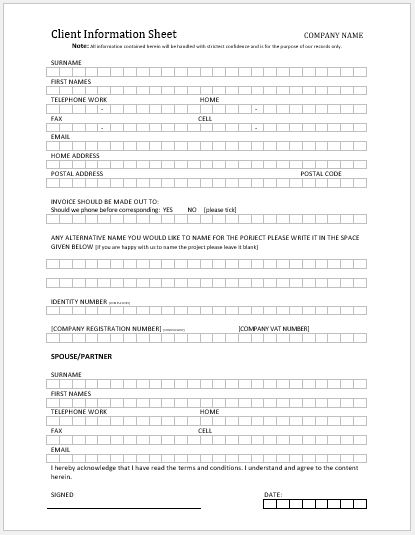 Format: MS Word     Download
Client Travel Information Sheet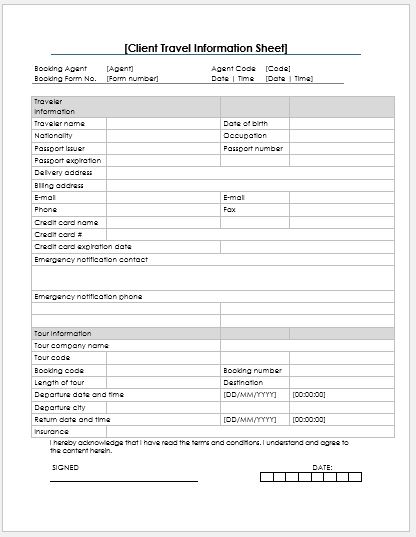 Print 2 sheet/page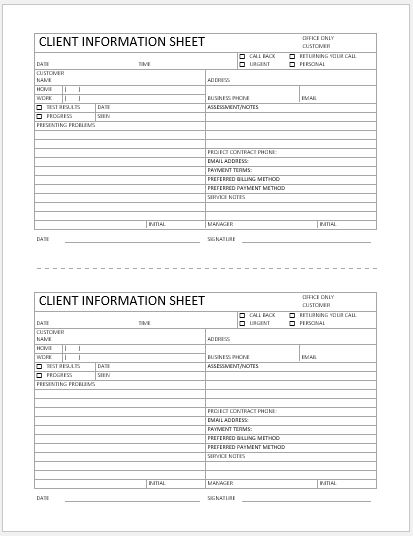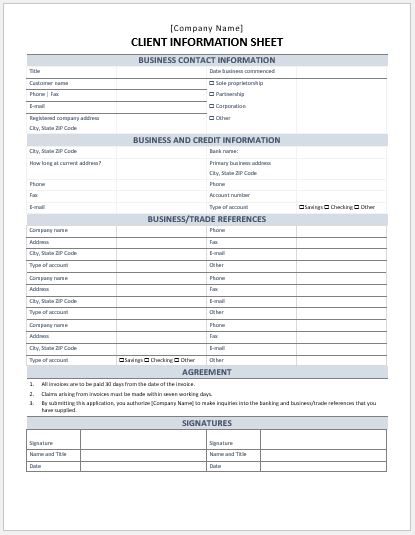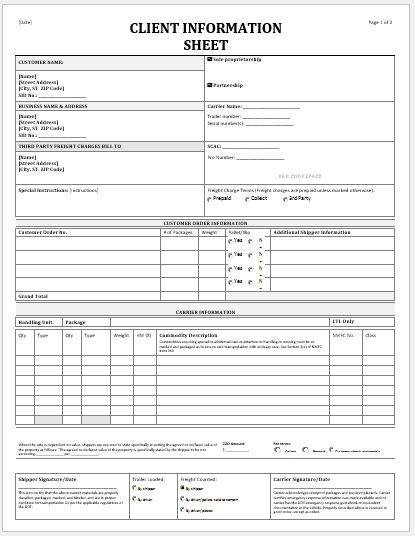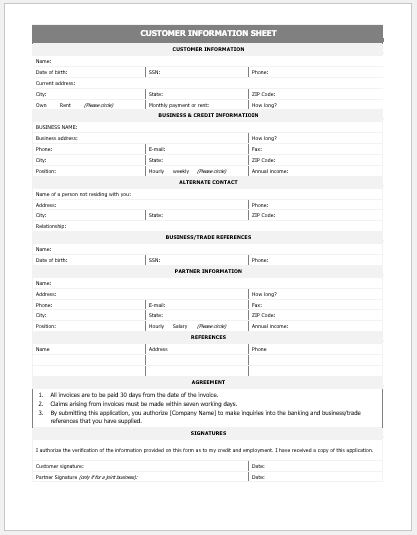 License: ENERGY [For Personal Use Only]