Schools use identification badges these days for a variety of reasons. The top reason is the identification of the person wearing the badge. There are hundreds of students and faculty members connected with the school and visiting the school every day. Their badges help them get identified easily.
Who needs the school id badge?
Any person who remains in the school as a student, faculty member, or member of the admin staff will require this badge to prove his affiliation with the school. When they enter the school premises, they don't have to tell their name or show any other proof to prove that they are associated with the school. Rather, the badge attached to their uniform says it all.
How does a school id badge ensure school security?
These days, it has become very important for the management of the school to ensure the safety of people who spend their time in the school. Apart from many other security-related parameters, the school also uses an id badge for this purpose. The use of an identification badge is a good way to judge that the person entering the school premises has been given the authorization to do so and there is no illegal access to the school.
When you design an id badge, remember the following points:
Choose the design:
If you are looking for an id badge that looks attractive and professional at the same time, make sure that you choose the design carefully. Schools are required to choose the design that showcases that it belongs to the educational institute.
Choose the layout:
The layout of the school badge describes the placement of each and every content of the identification card. When you choose a layout and strictly follow it, you can easily put the details in such a way that they look aligned with each other. This way, the content of the card looks organized.
Allocate an appropriate place for the card title:
The title of the card generally includes the name of the school as well as its logo. There should be a special place for the title where it is visible. People who have a glance at the id badge should be able to see the name of the school. The name of the badge holder should be mentioned beneath it.
Don't add too many details:
When you have so much to display on the badge and you want everything to be on it, remember that it is not possible. The school identification badge is very company and lightweight because the badge holder carries it with him.
So, it should be easy to carry. Since it is compact, there is not unlimited space on the card to display numerous details.
Therefore, it is important to ensure that you display on the card what you find to be more important for easy identification such as the name, roll number, grade number of the student, and whatnot.
1-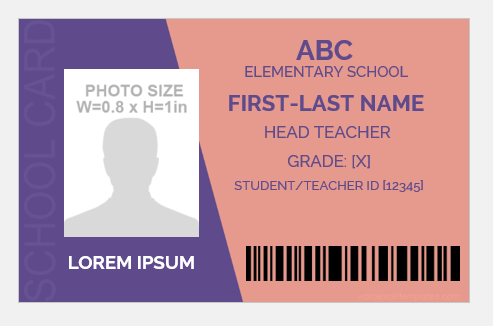 Features: MS Word File (.docx)
2-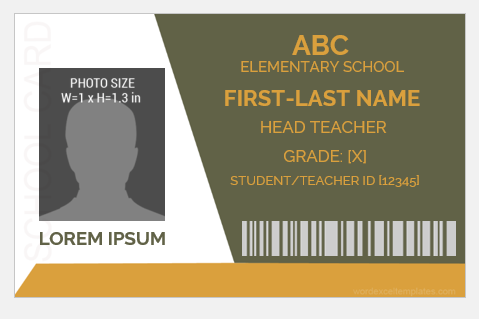 Features: MS Word File (.docx)
3-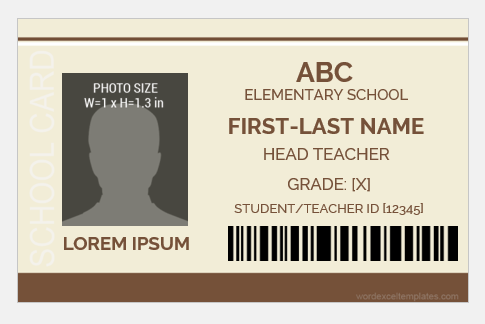 Features: MS Word File (.docx)
4-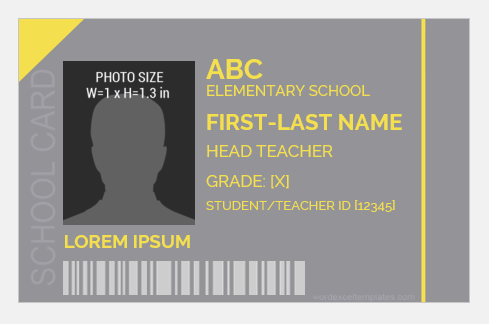 Features: MS Word File (.docx)
5-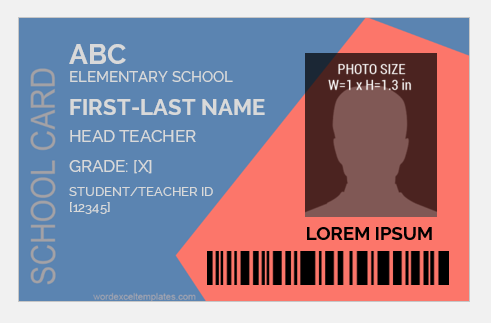 Features: MS Word File (.docx)