Technology has completely changed the scenario of doing business. It has made it more efficient, quick and easy. But with advancing technology, competition has also gained momentum so it gets difficult to keep your business relatable in the eyes of customers. Businesses use multiple marketing strategies and other tactics to draw the attention of customers. Whole phenomenon of running business has changed dynamically and will continue to do so with progressing technology.
Among several tactics used by businesses for promotion, use of business letterheads is typically common. Business letterhead is a pre-printed document that can be used for multiple purposes. Header or footer of the paper are printed with minimal details about the business prior to their use. Provided information help stranger to know about the business and also provide means for contacting them.
Formal Text
Contents of business letterhead templates may vary according to the requirements of the business and its owner. Letterheads typically provide basic details but it can be enhanced by providing additional information. Contents of a common business letterhead are given below,
Name of business
Logo of business
Offered services or products
Name of owner.
Postal address
Contact information
Operational timings of business
Warnings that should be communicated
These contents may change slightly for different business templates.
Business letterhead design
Design of business letterhead is mostly simple to serve its primary purpose if providing details about the business. Yet, many business owners choose designs in accordance with their offered products and services. Some letterhead templates may include a creative image or design of the products along-with details of the business.
Businesses hire graphic designers to design their letterhead and provide with different samples. One of the design is finalized and designers are paid for their efforts. These templates are customized and cannot be used by any other business or entity regardless of any similarity.
Some key points that should be kept in mind while designing letterhead templates are given below,
Use a solid background in light colour so that paper can be used for other purposes as well.
Arrange details in an organized manner to give a pretty outlook of the letterhead.
Do not provide too much information to enhance curiosity in potential customers.
While designing any image or figure, keep it close to natural look.
Spell check all information before finalising it.
Use a readable font size and style to avoid inconvenience.
In addition to hiring designers, templates of business letterhead are available on the internet. These templates are free of cost and have a variety of options to choose from. They can be easily used after downloading and filling in the required information.
Business letterhead have acquired an important role in the progress of any business. Their significance can be deduced from following uses,
They provide a great outlook of business as someone who value customer and take their business seriously.
Receipts of purchasing can be made on letterhead that will be helpful for exchanging or refunding any product if necessary.
All the documentation of business can be organized by using letterhead.
Sample Templates
#1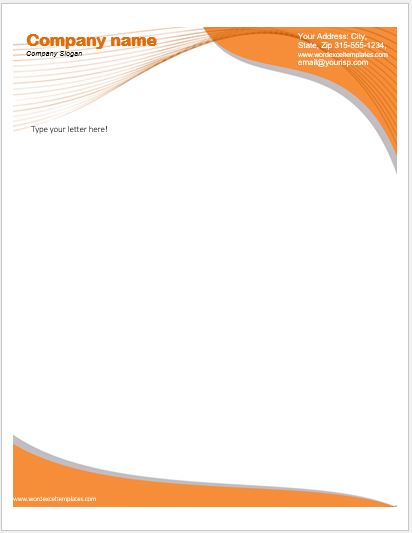 File: Word (.docx)
Size 276 KB
#2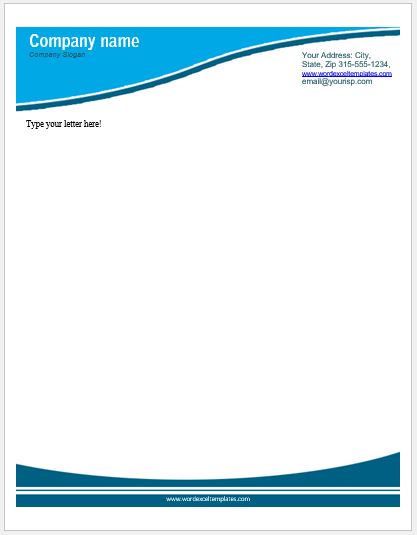 File: Word (.docx)
Size 276 KB
#3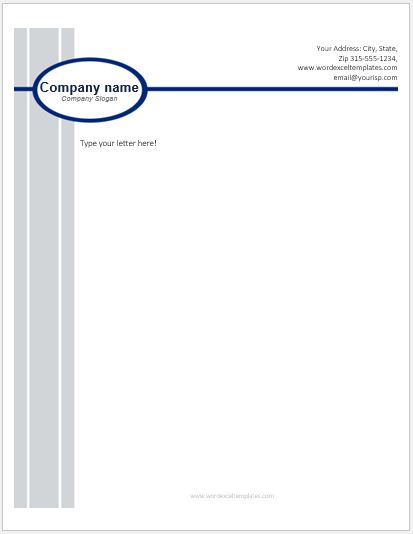 File: Word (.docx)
Size 276 KB
#4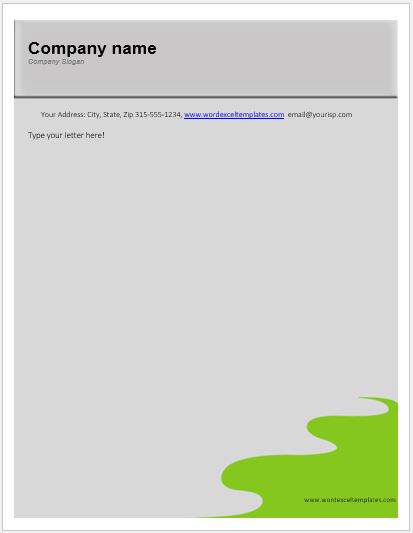 File: Word (.docx)
Size 276 KB
#5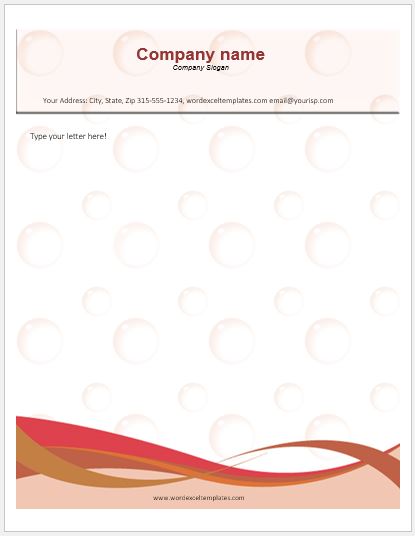 File: Word (.docx)
Size 276 KB
#6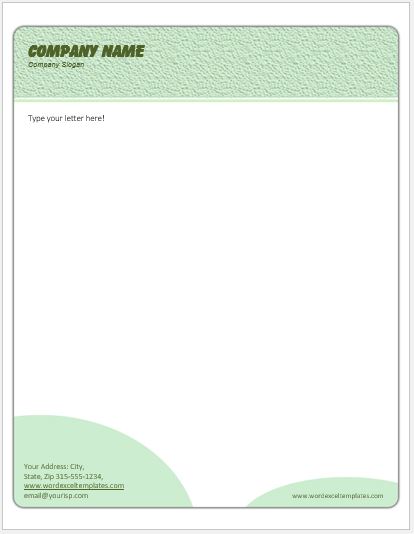 File: Word (.docx)
Size 276 KB
#7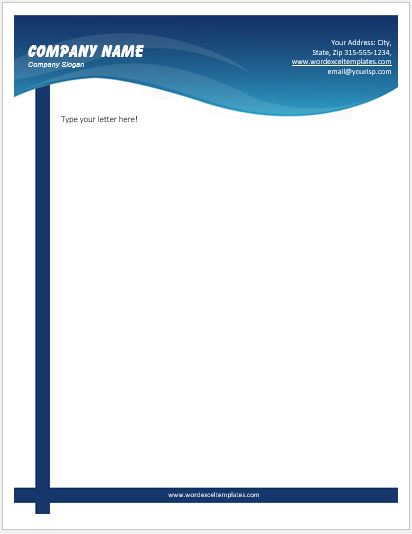 File: Word (.docx)
Size 276 KB
#8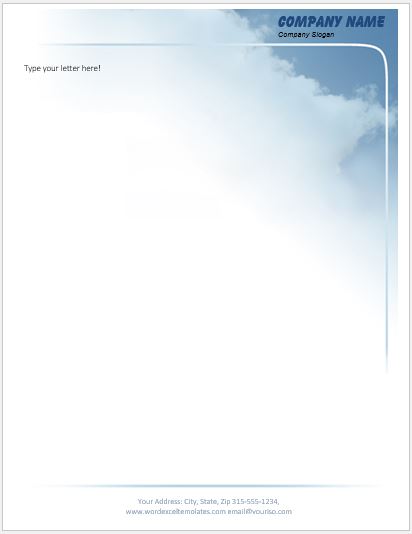 File: Word (.docx)
Size 276 KB
#9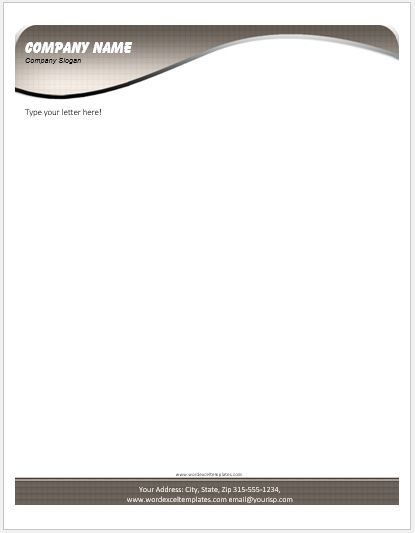 File: Word (.docx)
Size 276 KB
#10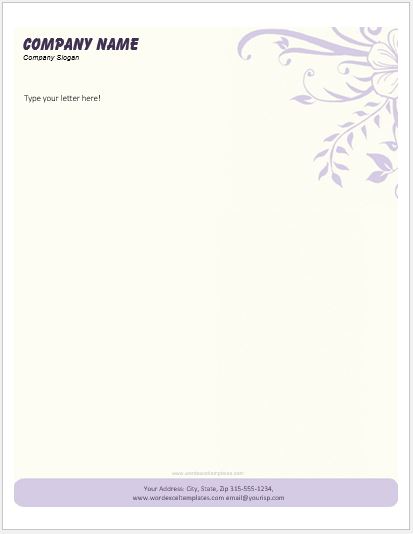 File: Word (.docx)
Size 276 KB
See also: