As a business entrepreneur, government official, or any other person of authority where you receive letters, complaints, or feedback from the public, writing response letters adds to your reputation. This may not sound convincing but it does affect. It is a response letter that tells your customer that his voice has been heard and it matters. It shows that the person who approached you is valuable for you.
Since your sudden reaction may or may not be good, your response letter should have to be. Sitting in a professional setting your letters must be professional as well. In order to write a response letter use these tips;
You already know that a response letter is a business letter, use the business letter format.
Because it is a response letter, mention in the very first line about the purpose of the letter
Thank the customer/company for their feedback and appreciate their concern.
Your response letter can give a very negative impression and may spoil your reputation if its tone is not appropriate. Even if the response is about a harshly made complaint, keep the tone subtle.
Make a decent closing of your response letter.
Note that, response letters are not always written for the same purpose. They are sometimes complaint response letters, job response letters, leave response letters, lucky draw response letters, etc. All have a different body though the format is the same. Since there are many types of response letters, you may want to look at our response letter sample that we have here to choose how it works best for you.
Preview and Details of Template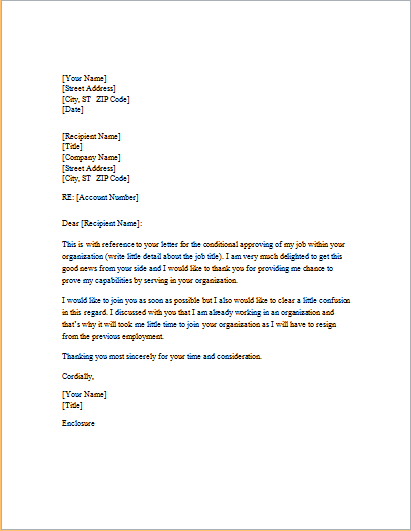 File: Word (.docx) 2007+ and iPad
Size 29 Kb |
Download
---