Every respectable & responsible company and employer understand the need of expense reimbursements. They know that an employee should be reimbursed for the expenses he has claimed against the amount he has expensed out to fulfill the business related duty. These expenses are not specific, rather they are generally like expenses on office supplies, telephone bills, mileage any software purchase, etc. For this reimbursement to stay fraud free and monitored, an expense reimbursement form is commonly used by the organizations.
This form keeps the record of all the expenses that need to be reimbursed. As this reimbursement form allows the employees to forward a request for reimbursement of general business expenses incurred.
We have designed some forms that you can use freely for personal business. Hope you will like the templates.
Preview and Details of Templates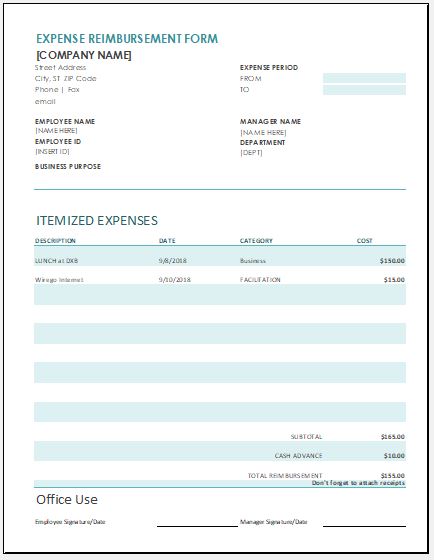 Expense Reimbursement Form Template [Employee]
File: Excel (.xls) 2003+ and iPad 
Size 19 Kb | Download
License: ENERGY [Personal Use Only]
---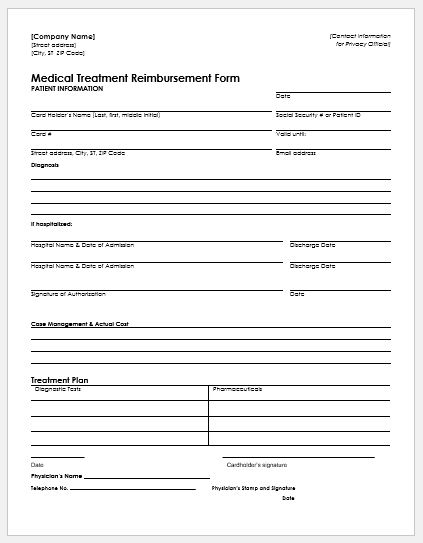 Medical Treatment Reimbursement Form
File: Word (.doc) 2003+ and iPad 
Size 19 Kb | Download
License: ENERGY [Personal Use Only]
---
This expense reimbursement form is basically a written form of request or tool that allows any person, especially an employee of an organization to simply register a claim. These claims can be an expense that he had made or is planning to make for the accomplishment of goals and purposes of the organization.
In organizations, the employees are expected to carry out different tasks for the business to flourish. The tasks allocated may be of different nature and level of difficulty, but the majority of the tasks may need money to be spent by the employee or the manager. These monetary expenses need to be reimbursed by the company as it is not the duty of an employee to spend in the name of the company.
For this purpose, an employee fills in the details in an expense reimbursement form and submit it to the finance department. The department verifies the details mentioned on it and after making sure that everything mentioned is correct and authentic, the employee is reimbursed for the said amount.
In most of the companies, a template for expense reimbursement form is used. By using this form a lot of time and effort of the management are spared and the employee knows exactly what he needs to tell to the organization. The use of the template also ensures that a professional and set pattern is followed and all the forms are similar and carry same details.
---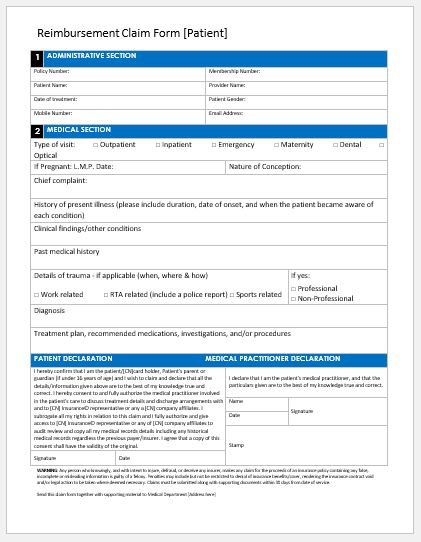 Reimbursement Claim Form for Patient
File: Word (.doc) 2003+ and iPad 
Size 19 Kb | Download
License: ENERGY [Personal Use Only]
---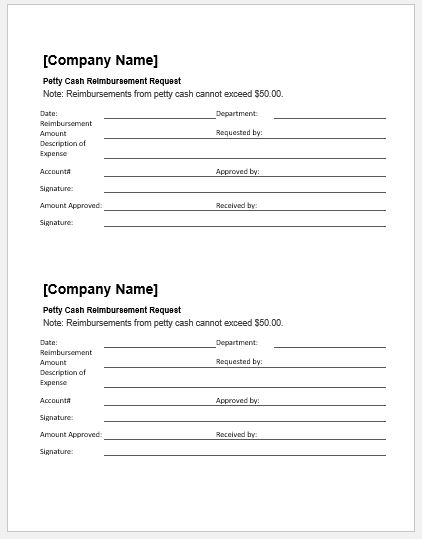 Petty Cash Reimbursement Form
File: Word (.doc) 2003+ and iPad 
Size 19 Kb | Download
License: ENERGY [Personal Use Only]
---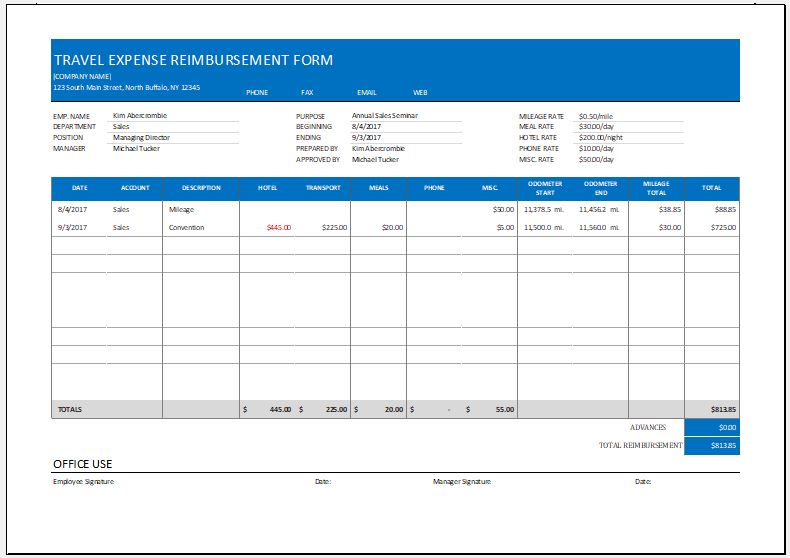 Travel Expense Reimbursement Form
File: Excel (.xls) 2003+ and iPad 
Size 744 Kb | Download
License: ENERGY [Personal Use Only]