MS Excel Vehicle Log Book Template
Vehicle Log Book
The vehicle log book is perhaps one of the most important tools for your vehicle maintenance. It is a key document that ensures a perfect investment on your asset. Any warranty related issues for a car can be successfully handled if you maintain a perfect log book for it. It is, in reality, a proof of your vehicle condition.
A log book is essential for your vehicle especially when you plan to sell your car. The first question by the buyer is always regarding the log book. It is mainly because the log book is a proof of how well you have maintained your vehicle.
Keeping a vehicle log book in an electronic form can bring lots of benefits for the owner. An excel spreadsheet designed for the log book is a great tool for keeping yourself updated on your vehicle's performance. Through this unique tool, you can assess the mileage, fuel expenses, maintenance issues, repair and many other core issues related to your vehicle.
About Template
The template designed for such a log is a perfect tool for vehicle owners. It is a pre-designed template where you are required to enter a specific set of information regarding your vehicle. Once you assign tasks to each of the section, the software automatically updates them for user convenience.
It can be extremely useful especially if you own a car rental business. It can also ensure that your vehicle budget remains in control to handle all forms of maintenance issues over a specific period of time.
Preview and Details of Template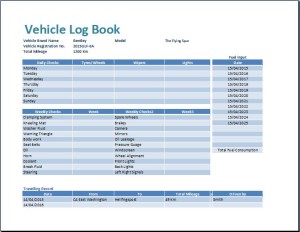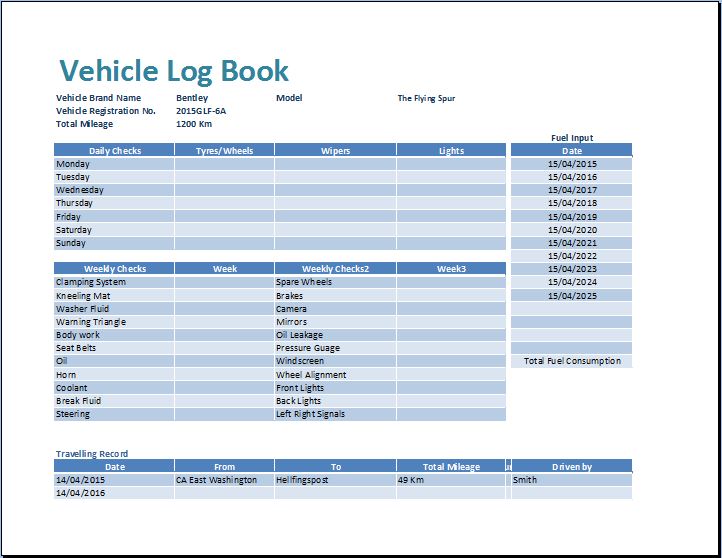 File:Excel (.xls) 2007+ and iPad
Size 30 Kb   |    Download
File: OpenOffice (.ods) Spreadsheet [Calc]
Size 17 Kb   |    Download
License: ENERGY   (Personal Use Only)
(Not for resale and distribution) by Kate Elizabeth(CEO)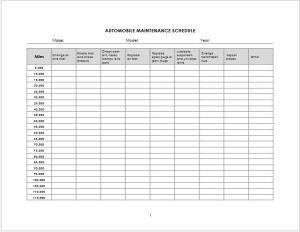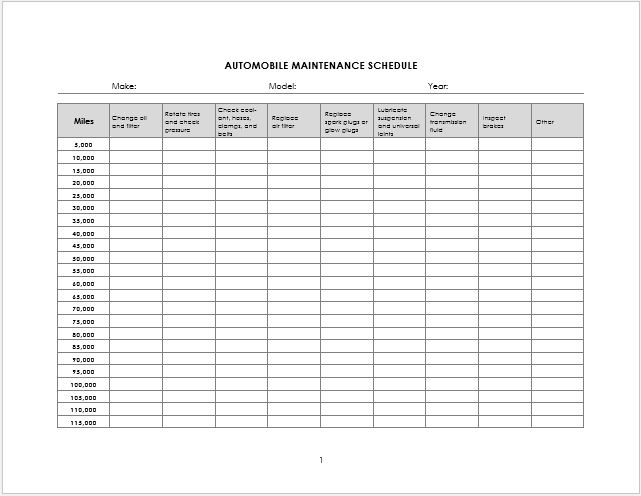 Automobile Maintenance Schedule with 5000 Miles
File:Excel (.xls) 2007+ and iPad
Size 31 Kb   |   Download
File: OpenOffice (.ods) Spreadsheet [Calc]
Size 13 Kb   |    Download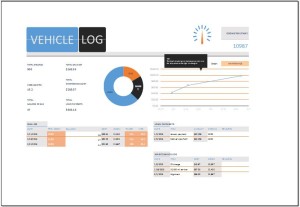 Vehicle Log Template

NEW

-2017
File:Excel (.xls) 2007+ and iPad
Size 108 Kb   |   Download