The patient notes are extensive and most commonly used in the hospital and clinics for mainly keeping the record of medical conditions of the patients. These notes are used to know about the health condition of the patients and what he is precisely dealing with which may include his present condition, the list of activities that he is advised to do in routine.
In almost all the hospitals and clinics, getting the patient note is necessary. In this note, the medical professionals document all the important details of the health condition of the patient like the clinical status at the time of admission or during the outpatient care. So, this note helps the medical professionals in understanding the condition of the patient in just a glance.
There is no set pattern for what a patient note should look like and it all depends on the person who is drafting the note that in what pattern he thinks the note will be understandable and readable by the user. However, there are a few things that need to be included in the patients note so that it can be reliable and understandable.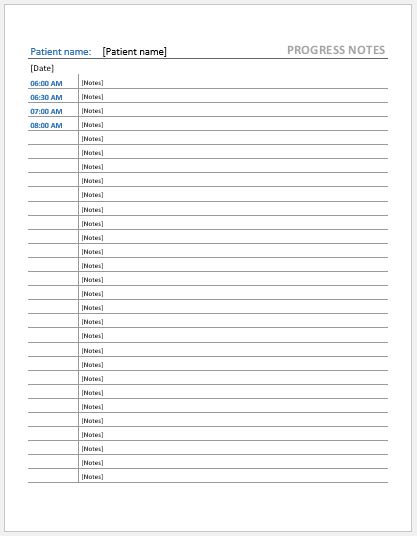 Patient Note Template
File: Word (.doc) 2003+ and iPad 
Size 33 Kb | Download
---
A patient note should be based on factual and correct data so that the patient can be easily handled. Other important requirements are that it should be relevant and to the point and no unnecessary details should be added in it at any cost. Only the details which are appropriate and related to the certain patient are appreciated. It is also advised to the person making the patient note to always be cautious about what he is including in the details section, the treatments he will enter in the note will have a huge impact on the health condition of the patient.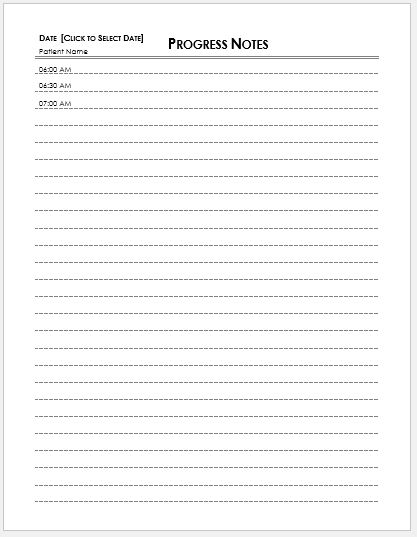 Patient Note Template
File: Word (.doc) 2003+ and iPad 
Size 72 Kb | Download
---
The writing in which it is drafted is highly important, thus it should be written clearly and legibly so that the patient and the reader can easily understand everything about it. If somehow anyone who is unfamiliar with the patient note is asked to draft one, there is no need to panic. A template is always there to help him out.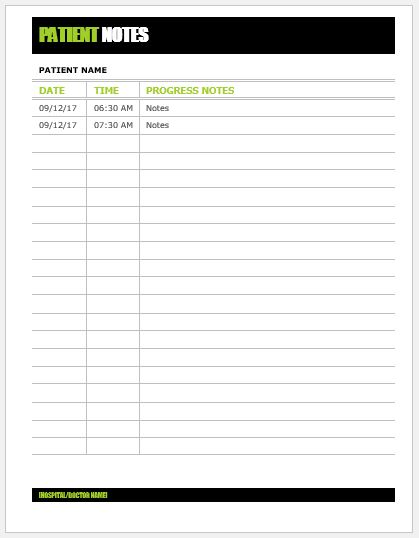 Patient Note Template
File: Word (.doc) 2003+ and iPad 
Size 33 Kb | Download
License: ENERGY [Personal Use Only]
---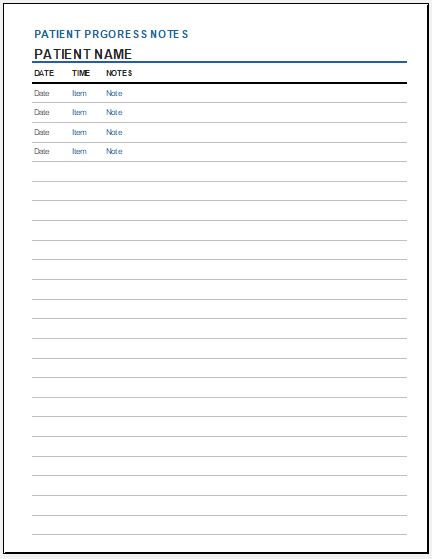 Patient Note Template
File: Excel (.xls) 2003+ and iPad 
Size 33 Kb | Download
License: ENERGY [Personal Use Only]
---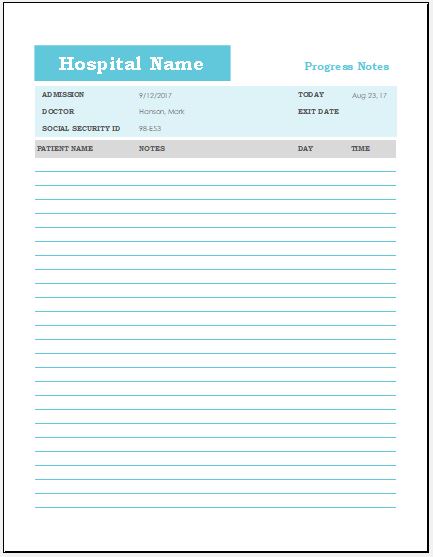 Patient Note Template
File: Excel (.xls) 2003+ and iPad 
Size 33 Kb | Download
License: ENERGY [Personal Use Only]