Our life is a series of events. Some events are good while some are bad. With every event, we are making constant decisions. Some decisions turn out to be fruitful while others get us into troubles. Whatever the outcome, making decisions is an important aspect of our life.
We make important and even mundane decisions every day. What we eat for lunch is also the result of our decision. Some people are so afraid of making wrong decisions that they make no decisions at all. But not deciding is a decision. Making the right decision at the right time can be hard. But before we make decisions, we need to analyze our own personality. For making the right decision, it is very important, to be honest to yourself. Only we know what we really want in our life. Taking yourself a few steps back, looking at the bigger picture, digging in your heart to see if you really want it and how bad you want it, will make it easy to take the decision.
Every decision will have two outcomes. No one never knows how the decisions turn out to be, but in a reasonable situation, it is very important to analyze both the sides of the coin. Some people even use the traditional way to weighing things. They write the pros and cons of the situation and then compare them.
Before planning, it is very important to know the time span you are basing your decision on. If it is a life time decision, you need to do more research. People use different methods to make decisions. One of those methods is the decision tree diagram.
It is a series of tree shaped diagram which helps to determine a course of action. Keeping it easy, a decision tree is a graphical depiction of the decisions and their realistic outcomes. Deciding in the head will only make us see what we want to see. But putting it down on a paper in the form of a diagram will make us see the pros and the cons.
Preview and Detail of Templates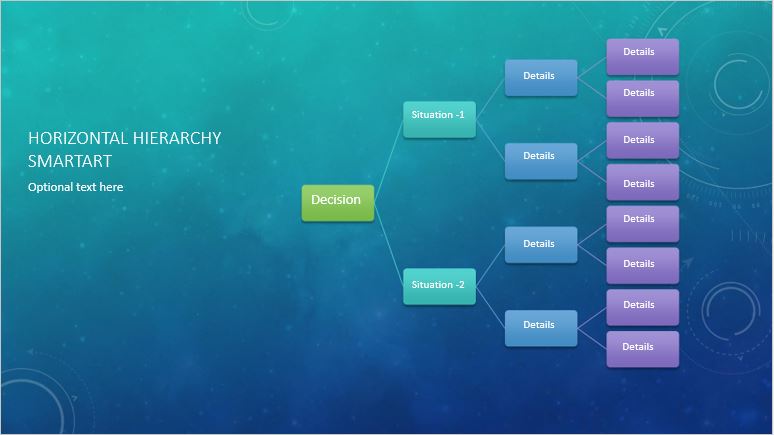 Decision Tree Diagram Template
File: Word (.doc) 2003+ and iPad 
Size 76 Kb | Download
License: ENERGY [Personal Use Only]
---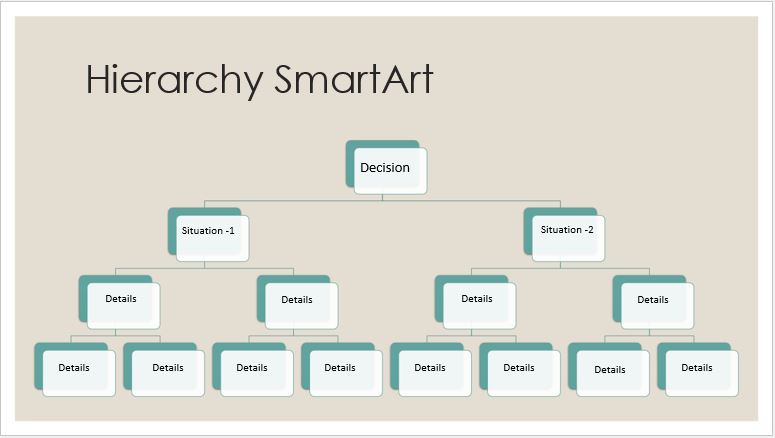 File: Word (.doc) 2003+ and iPad 
Size 478 Kb | Download
License: ENERGY [Personal Use Only]
---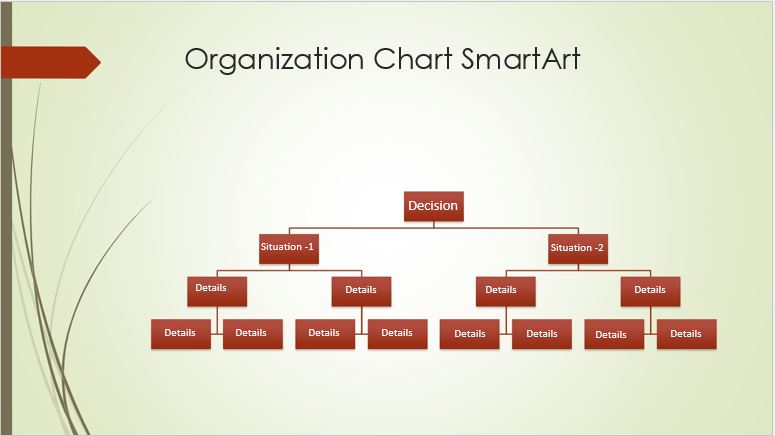 File: Word (.doc) 2003+ and iPad 
Size 468 Kb | Download
License: ENERGY [Personal Use Only]