The world these days is all focused on improving time management and getting more organized. Socialists come up with self-help books and theories every day to make our lives better. And time management and planning is very important in our life. If it does not help you understand what you want, it can help highlight what is wrong with your life. And once you improve that part, you can have a better life.
Planning gives us the confidence to move ahead. A lot of times, things don't go as we plan them. But even then having a plan helps you understand your path and you know what you need to do in order to achieve those plans.
It is never a good idea to be a go with the flow type of a person. As only dead fish goes with the flow. Proper planning helps us manage our time. No one has a lot of time. We are all bound by restrictions and constraints.
By planning things out, we know what our priorities are and what needs to be done when. This way, we can erase all the unrequired activities from our life.
People have careers, family and health issues. It might seem hard to juggle and we might want to leave one of them to live a normal life. But that is not true. If we plan things properly, we can live a happy balanced life. Once you know what your plans are, you are in a position to say yes to what you want and no to what is not needed at all.
Planning in life not only gives us a better future but it also gives us a starting point. When we know where we stand it can be easy for us to devise a future. Planning is not only important for our life, it is also important for our finances, job, and even education. We are taught to plan our days in school. We know we have a week to follow and we have a timetable for all our classes. For a student, planning matters a lot. Every student should maintain a planner before going to school after holidays. It makes it easy to come back to the routine quickly and be effective like before.
The following back to school planner template provided by http://templates.office.com/ is a wonderful tool for students who are starting their school after vacations. It helps you to get prepare for the things that are necessary for school work. The planner contains shopping list, to do list and a budget breakdown for all the things required to begin the school. Have a happy back to school beginning! 🙂
Preview and Details of Template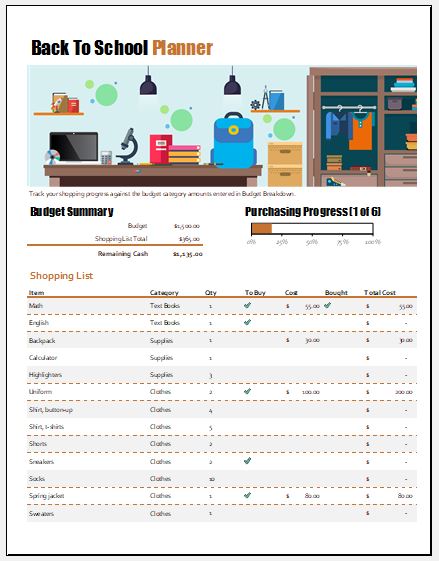 Back to School Planner Template
File: Excel (.xls) 2003+ and iPad 
Size 186 Kb | Download
Provided by: http://templates.office.com/
---
SEE ALSO
---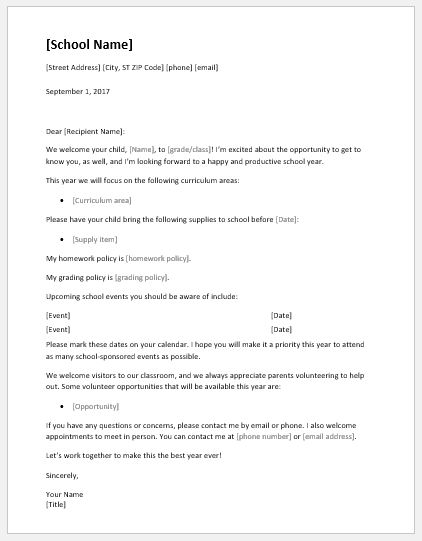 Back to School Welcome Letter
File: Word (.doc) 2003+ and iPad 
Size 186 Kb | Download
Provided by: http://templates.office.com/