Being humans we all make mistakes but the wisest humans are those who follow their mistakes with an apology. An apology is your confession that you're sorry for the mistake that you did, the harm you caused, the loss you made, the ill behavior you showed, etc.
In everyday life with informal relations i.e. friends & family, apologies are usually made by verbally saying a sorry or otherwise by presenting a crying puppy apology card. Contrary to that, in professional life, apologies are made in writing.
An apology letter interestingly is a proper document there. These letters are a professional, decent, and mannered way of presenting your apology. Apology letters are used in all professional spheres. Like all professional letters, apology letters require a careful approach when you sit down to write. What about some tips? Here are a few;
When you begin your letter, start with some phrases that may catch your recipient's attention at the very first glance.
Remember you're writing an apology letter not a clarification letter. Don't try to make any arguments to prove yourself right.
The best apology letter is the one that shows the sender's humility and his decent confession of his mistake.
Keep your letter short and simple and make sure your reader will accept your apology letter by the time he finishes reading.
Don't forget to flatter your recipient a little by telling that you expect forgiveness from a mighty kind heart like him.
Mistakes are made everywhere so apology letters are used everywhere too. The body of an apology letter differs depending on what purpose it is written for. Therefore, we are presenting a few samples of apology letters to you. Choose, download but please do try to add some genuine apology lines by modifying our samples since you're sorry for the blunder you made. Aren't you?
Preview and Detail of Templates
Personal Apology Leter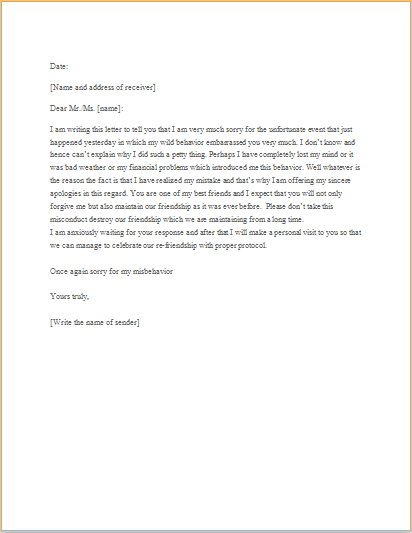 File: Word (.docx) 2007+ and iPad
Size 24 Kb |
Download
---
Letter of Apology for Poor Service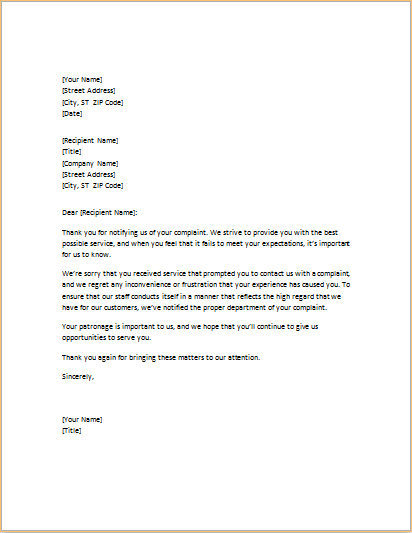 File: Word (.docx) 2007+ and iPad
Size 24 Kb |
Download
---
Letter of Apology for Late Payment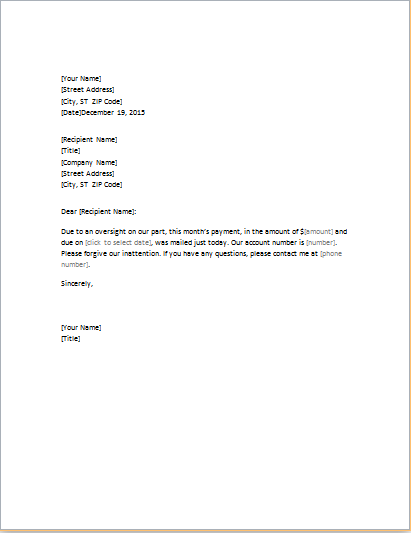 File: Word (.docx) 2007+ and iPad
Size 16 Kb |
Download