Home Construction Budget Worksheet
The Main Concept
A home construction budget worksheet is a spreadsheet which helps set and keep track of a budget for the construction or remodeling of a building. It can be created in the form of MS Excel spreadsheet or MS Word document. Professional builders prefer this worksheet over complicated software applications owing to its ease of use.
Important Uses
Home construction budget worksheets play a significant role in tracking building costs and allocating a budget for different components of the construction process. Excel worksheets offer the following important uses.
Formulae to keep track of construction cost estimates.
Tools for job costing – estimated cost against actual cost.
Maintaining a record of due payments and the paid amount to subcontractors and laborers.
Maintaining a checklist for all items and components of the construction process in order to set a budget accordingly.
Major Benefits
Builders benefit from home construction budget worksheets in the following ways.
The feasibility of a construction or remodeling project can be evaluated through the process of cost estimation.
The worksheet helps in dividing the construction cost into categories – labor, material, design, utilities, inspection fee and other related expenditure – in order to allocate the right amount of money during the budgeting process.
The inbuilt system of calculation through mathematical formulae helps users save a significant amount of time during the estimation process. In addition, human error is also eliminated.
Checklists can be maintained in order to make sure that all important construction items are covered during the estimation and budgeting processes.
Preview and Details of Template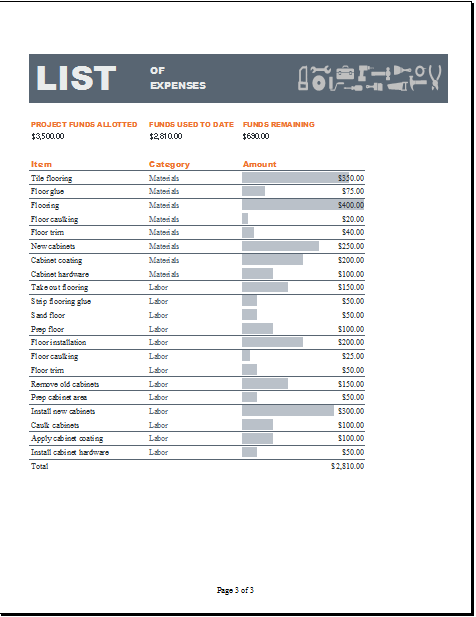 File: Excel (.xls) 2007+ and iPad 
Size 83 Kb   |  Download
File: OpenOffice (.ods) Spreadsheet [Calc]
Size 63 Kb   |  Download
License:  Microsoft Corp. (Free Use)
(distribution) by Kate Elizabeth(CEO)