If you want to create a file for any specific purpose or event, for example, a job sheet, product rate sheet, time sheets an assignment cover sheet or any document or project proposal in slides, then you can quickly get started by choosing these templates or you can say they are ready made format for doing complex tasks simply in some minutes.
Job Sheet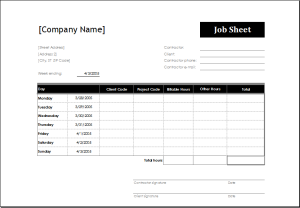 The job sheet is an instruction sheet actually, that is used to train new operations. In this sheet the list of the jobs is shown in steps, detailing all the special steps that may be required to perform the job safely with utmost quality and efficiency. It is also used for various purposes like it can be used by experienced operators to reconfirm the right operations. For creating standardized work, this sheet is among one of the three basic forms along with the standardized work chart and standardized work combination table.
Rate Sheet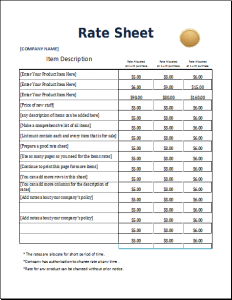 A rate sheet is a sheet that consists of tables, tables of interest rates and points that are prepared by a lender. The prices mentioned on the rate sheet are those, the lender is willing to accept when the sheet is distributed. It is also known as a schedule that a bank distributes to auto dealerships, it includes convincing the customers to pay for a specific thing.  A rate sheet includes the following things:
Number of the rate sheet
Name of the country
Code
Selling and buying
Timesheets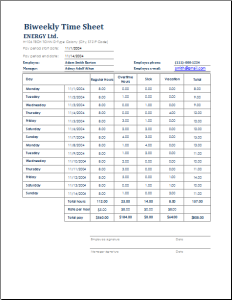 A timesheet is a technique or a method that is used for recording the amount of a worker's time spent on each job, traditionally it is known as a sheet on which the data is arranged in tabular format and it is often a file of a document or spreadsheet. It is actually used for reporting the total hours for which the individuals have worked or time spent working on a specific task or job. These sheets are primarily used for payroll; they help in paying for the time an individual has worked. In many companies, these sheets are only be owned by non-exempt employees. This sheet is very helpful for the organization as it helps the company to accurately track and pay hours worked according to applicable laws.
Assignment Cover Sheet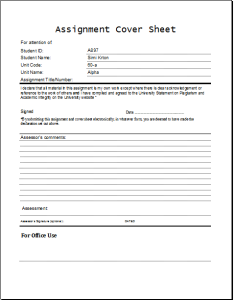 A cover sheet is a signed sheet that is used when you submit your documents via regular post which ensures that university admissions can match them and goes with your admissions application. These cover sheets are available on almost all the website on the internet. Individuals that are students and have a Swedish Personal Identity Number do not require a cover sheet, they are required to write their personal number on all pages of the documents they submit. When you have already uploaded the documents, then a cover sheet is not required and a cover sheet consists of the following things:
What are you filing for
Entity name
Calculate your fees
Payment method
Required- return delivery option
Pick up by and date