What is a Sales Invoice?
A sales invoice is a bill which the service provider or product provider sends to the purchaser. It marvelously establishes an obligation on the purchaser to pay the amount mentioned on the invoice. It is indeed a verification in written form which represents the agreement between the seller of the service and the buyer.
For every business, sales invoice is considered mandatory because it is used for keeping the record of sales transactions made by the company. The business bookkeeping can view the details of particular invoice or the invoices of a specific month by having such record.
The invoice is generated after delivering or shipping the product. The invoice can be given to the customer by the email, fax or courier.
What information does the sales invoice contain?
The sales invoice differs from receipts as an invoice is generated to notify the customers regarding the payment while the receipt serves as the proof of payment made. The invoice contains enormous beneficial information which includes the date on which a particular invoice was generated, name and address of both supplier and customer.
It includes the description of services hired or the items purchased including the quantities and prices. Each invoice contains different invoice number. Having different invoice number is to avoid confusion and to give recognition to the each invoice.
In addition to this, the terms of payment can be mentioned such as net 30 days which means that the purchaser has to make the payment within 30 days. Likewise, If there is any term of discount involved such as getting 2% discount of payment if paid in 10 days only then it needs to be mentioned too.
Sales invoice templates for MS Word & Excel
The purpose of sale invoice template is to give the amazing facility to the product provider or service provider to get the payment from the customer after providing him the sales invoice in written form. The professionally designed sales invoices for MS Word & Excel is easy to get as it just needs to be downloaded to relish the amazing benefits of working professionally in a flawless manner which ensures that no confusion remains between both parties.
Preview and Details of Templates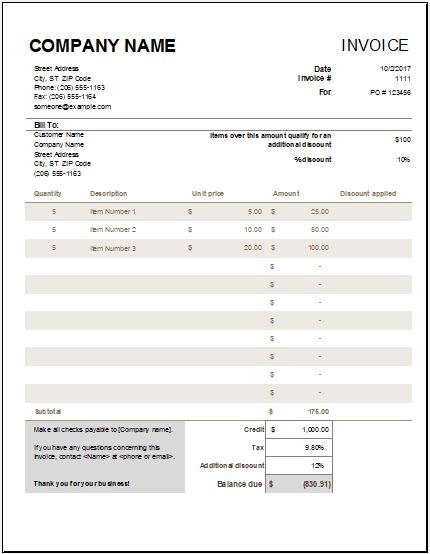 Sales Invoice Template for MS Excel
File: Excel (.xls) 2003+ and iPad 
Size 37 Kb | Download
---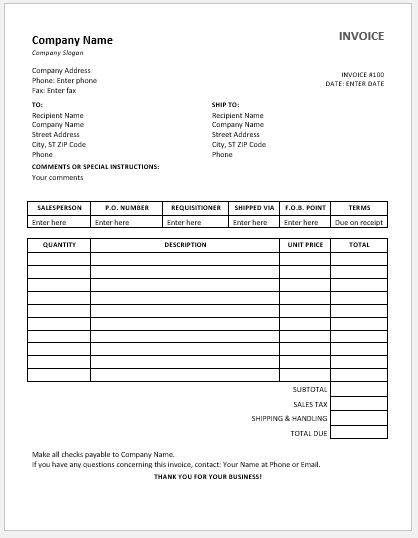 Sales Invoice Template for MS Word
File: Word (.doc) 2003+ and iPad 
Size 37 Kb | Download
---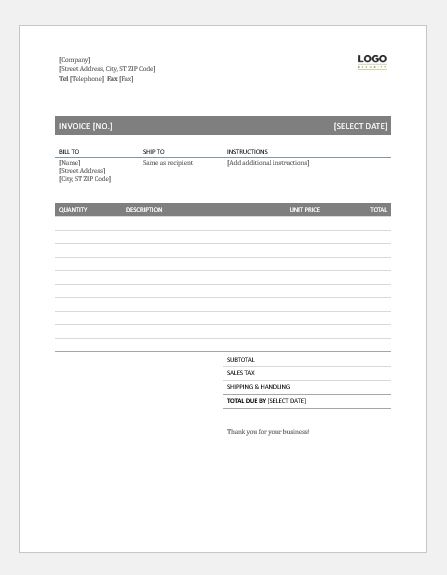 This invoice is printable with MS Word. Change the LOGO, input necessary details, and print. The invoice can be filled online or can be print to be filled handwritten.
File: Word (.doc) 2003+ and iPad 
Size 37 Kb | Download