Service Invoices
Customer services invoice is used to send bills and invoices to your customers to whom you have provided any services and now want to receive payments for your provided services. Many business concerns and business individuals who are involved in providing services to their customers instead of physical goods are often found in looking for user-friendly and easy to use, cost effective, professional free alternative to sophisticated billing software. The best invoice template for all such professionals is a customer services invoice formatted in Microsoft word or excel.
About Template
This customer service invoice designed and prepared in MS Excel is very effective and perfectly suitable for businesses that are involved in services. A template is a good option for all those who are very much familiar with MS Excel. The invoice sent by a seller toward the buyer makes an increase in accounts receivables by creating a responsibility on part of buyer to make payment.
Service invoice is mostly related to businesses involved in services like consulting, janitorial, contracting, and architectural or any other small business that is related to some specialized service. This invoice gives you a chance to keep a track of all services rendered to your customers along with the complete details and status of the payment. The given invoice template is especially a useful tool for you if you are running a small business because a complete and fully equipped billing and invoice system may be too costly and too complex for you to deal with. Therefore this services invoice which is simple and easy yet elegant and professional is the best option to cater all your billing needs.
Preview and Details of Template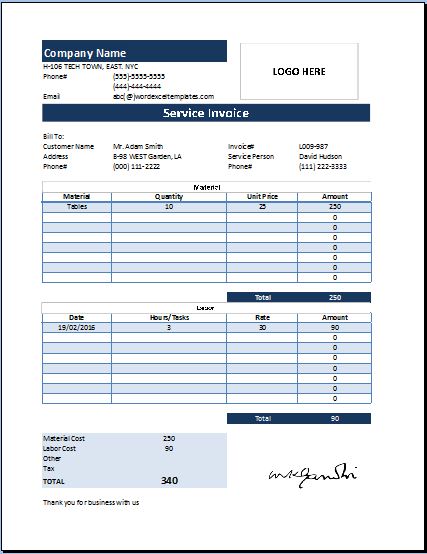 File:Excel (.xls) 2007+ and iPad
Size 48 Kb  |    Download
File: OpenOffice (.ods) Spreadsheet [Calc]
Size 31 Kb   |    Download
License: ENERGY   (Personal Use Only)
(Not for resale and distribution) by Kate Elizabeth(CEO)
---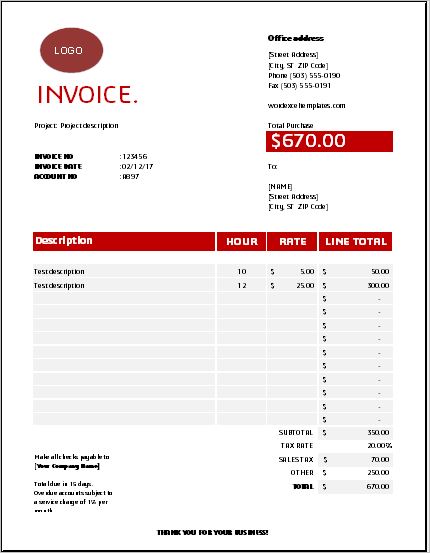 File:Excel (.xls) 2007+ and iPad
Size 46 Kb  |   Download
File: OpenOffice (.ods) Spreadsheet [Calc]
Size 31 Kb   |   Download
License: ENERGY   (Personal Use Only)
(Not for resale and distribution) by Kate Elizabeth(CEO)