Release forms
The medical release form also known as the medical consent form is prepared for the purpose to allow the medical practitioner to check the patient's medical background. In some cases, it can also be used to allow the medical professionals to give treatment to your child in the event of any emergency when he is away from home. The use of medical release form ensures that you child will be given a proper treatment even in your absence.
These forms are very important since they are very helpful in protecting your child. The parents of the child can also limit the treatment type with the help of this form. For example, you can ask to provide the emergency treatment to your child only. You can provide information in the form such as the name of the child's physician, the preferred hospital; the names of medicine the child take on a regular basis etc.
When to use the medical release form:
Most of the parents use the medical release form for their child to give the permission for the treatment of the child when they are unable to do it themselves. When the parents are traveling, the child care professional can be given the permission to take care of child through this form. This form is also used when a patient goes to a new medical practitioner and he wants to start the treatment after seeing the previous treatment details. The patient in this situation uses the medical release form to permit the doctor.
Since this form is a legal document, the law should also be kept in consideration before taking any step. It is decided by the law that which individual can be given the permission to use this form for the child. Mainly the child's family members such as parents, grandparents, siblings, etc. and close relatives have been given a legal right to use this form.
A medical release form template is available on this website that can be downloaded free of cost. The template includes all those details that a person may need while permitting the medical practitioner to start the treatment. You can customize the template as per your needs and requirements.
Preview & Details of Template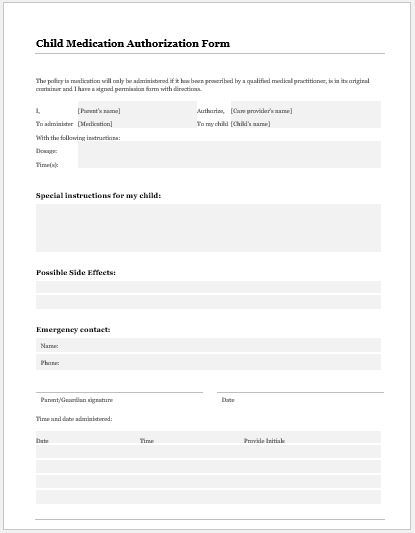 Child Medication Authorization Form Template
File: MS Word (.doc) 2003+ and iPad
Size 44 Kb | Download
License: ENERGY [Personal Use Only]
[Not for Commercial Use/Resale/Distribution]
---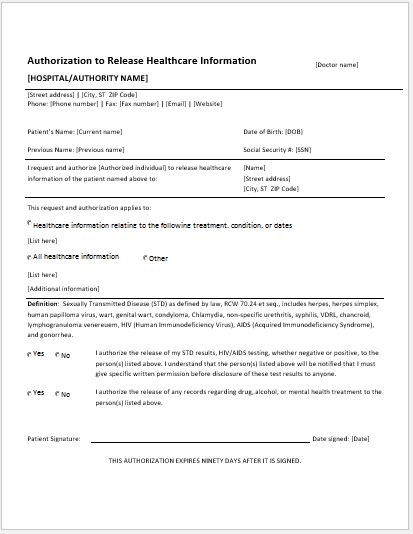 Authorization to Release Healthcare Information
File: MS Word (.doc) 2003+ and iPad
Size 42 Kb | Download
---
SEE ALSO
---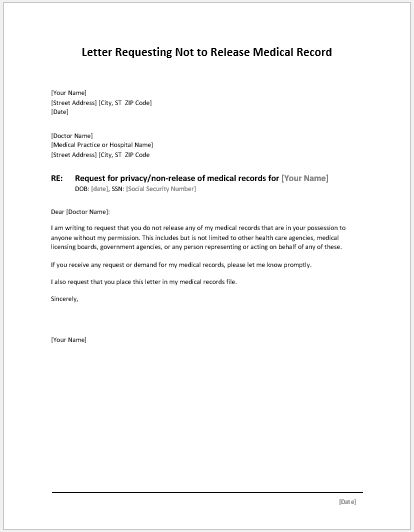 Letter Requesting Not to Release Medical Record
File: MS Word (.doc) 2003+ and iPad
Size 42 Kb | Download
---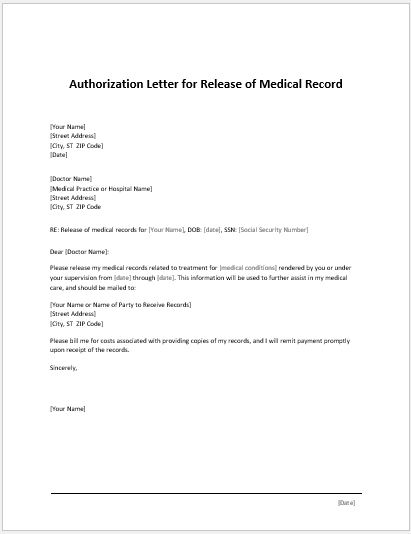 Authorization Letter for Release of Medical Record
File: MS Word (.doc) 2003+ and iPad
Size 42 Kb | Download
---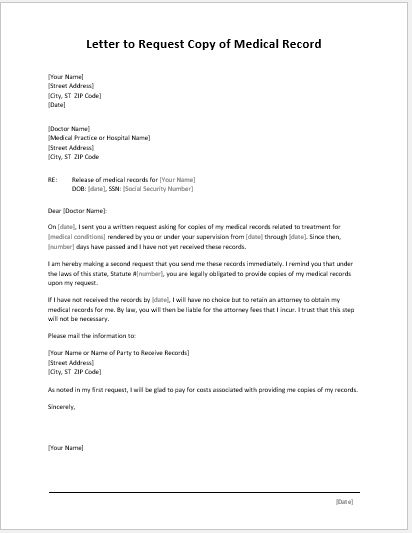 Second Letter to Request Copy of Medical Record
File: MS Word (.doc) 2003+ and iPad
Size 42 Kb | Download