A library, having a collection of books, is, usually, present in any institution that is directly associated with books, such as a school, college, or university. There are three types of ID badges normally issued by the library administration: badges for the students, for the library staff, and for the librarian. 
A librarian is a person who controls, manages, and administers a library. The librarian ID badges are the identification badges issued to the librarian of a school, college, university, or any other institution. Apart from serving the obvious purpose of identification, these ID badges can be used and can benefit in many ways, such as:
A librarian can be distinguished from the other staff members of the library.
The badge helps in controlling and maintaining security.
The librarian can mark his attendance, record the number of working hours, and do other things by swiping his ID badge.
Through the ID badge, a librarian can have access to the library and its resources, which may include the library equipment, software, books, and online (purchased or subscribed) literature.
A badge is associated with an authority as well as responsibility. Therefore, an ID badge would facilitate the smoothness of the library operations. 
For rules and discipline maintenance, the librarian can utilize his badge and control any irregularities.
The management would approach the accountable person, having the librarian ID badge, for any issues of the library.
The students can easily identify who to approach for any library-related help or issuance of the books.
Due to the numerous associated benefits and the possibilities of the incorporation of technologies, such as chips, codes, etc., the advantages of maintaining identification, security, access, control, and authorization can be enjoyed by the librarian as well as the organization issuing the ID badge.
The institution issuing the librarian ID badge may include varying details on the badge as per their requirements. In addition, they may or may not want to make their ID badges technologically sound and secure, depending on the scope of their business and the ID badge usage. However, the basic details included in all the badges are:
Photo
Name
Gender
Title of the job e.g. librarian, assistant librarian, etc.
Name and logo of the institution
Scan code
Distinct ID badge number
If an organization wishes to use the badge only for identification purposes, it might design a template or use the available templates present in the programs, like MS word, and customize them. However, if a badge is to be utilized for other functions as well, such as accessing resources, the incorporation of technology or codes may be outsourced to an expert outside technology firm.
Due to the significance of the ID badge, the librarian should have it all the time and should wear it in a way that is visible to everyone. This will help in averting misunderstandings and making access easy.
#1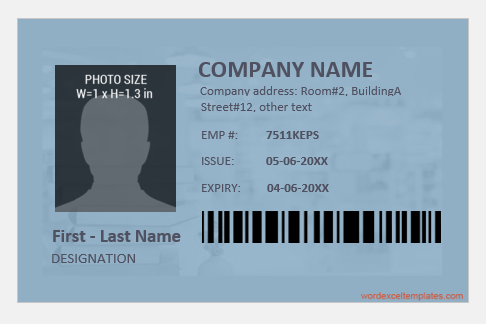 #2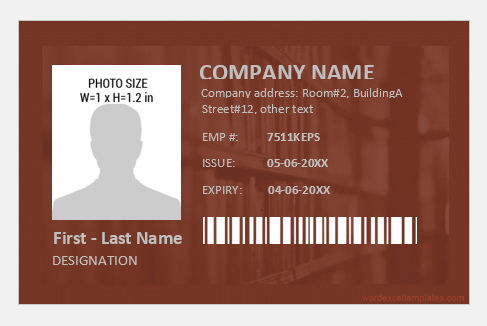 #3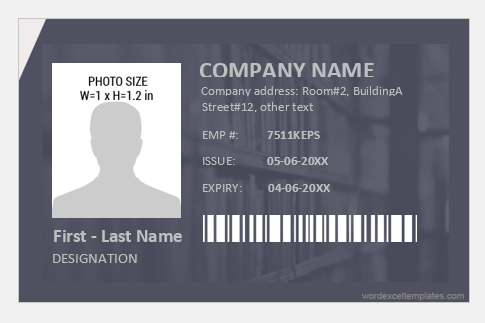 #4
#5