Civil engineers work in collaboration to build, maintain or rebuild infrastructures such as public houses, apartments, bridges, dams, power units, sewage, and waste management. They use different software for designing and modeling blueprints. They also work as supervisors to monitor projects and also give advice for public infrastructure. They use solid knowledge of mathematics, and physics, and plan to design.
The resume objective should precisely and clearly demonstrate the knowledge and skills that are needed to be successful in this stimulating position. The resume objective displays the first impression as a candidate, so you should have to make sure it has the power to win this position.
Make a skill and experience base objective statement that makes you stand out as a candidate. Following are some examples of resume objectives that you can edit as you required them.
1.
Committed individual comprehensively experienced in construction and building. Have the ability to make 3D building designs using computer software. Seeking a civil engineering position in a construction company where I can fully utilize my skill and experience.
2.
Hardworking civil engineer looking forward to securing a position with ABC groups of construction. Possess expertise in solving and analyzing multifarious engineering problems.
3.
A resourceful individual has 10 years of experience in the field of civil engineering. Seeking a job position as a civil engineer with ABC Co. where I can apply my knowledge and manage project cost-effectively.
4.
A qualified individual possesses the ability to forecast the timeframe for a project and to make sure the project is done according to the plan and time. Look forward to acquiring a position as a road constructer with ABC Company.
5.
A civil engineer specializing in water resource designing, analyzing, and rebuilding projects for the government. Organized individual with instilled ethical workability to mainstream multi projects with conception to inference. Have experience in analyzing and building hydrologic and hydraulic bridges cost-effectively.
6.
Army retired officer seeking to secure a position of civil engineer with an emphasis on operational management. Possess the ability to create alliances, and partnerships and expand the business relations to achieve advantageous outcomes. General responsibilities include overseeing the projects and making the decision for critical and complex construction problems.
7.
ICB registered and a civil engineering individual has 8 years of experience. Highly independent individual Committed to providing quality projects keeping in view environmental and health issues. Seek to leverage my work expertise, leadership, and management abilities.
8.
Pursue to secure a position as a civil engineer in government construction work. A committed individual has the ability to ensure that the project is completed timely with legal requirements and government rules and regulations. Possess 5 years of experience in constructing and designing roads, sewage systems, and infrastructural projects.
9.
Dedicated Civil engineer, have 7 years of experience in the transportation sector with a special focus on road designing, construction, and improvement. Have the ability to finish budget under budget and prior to due time. Thorough professional is familiar with all types of construction, commercial and residential planning. Committed to designing and planning; sustainable, environmentally conscious, and cost-effective construction solutions.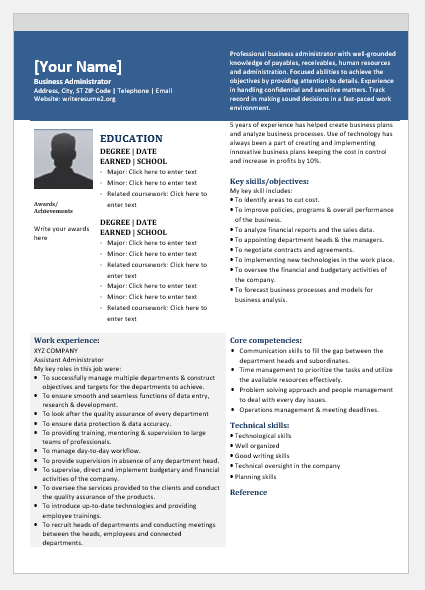 File: Word (.docx) 2007+ and iPad Size 38 Kb |
Download
---