Estate agents use real estate business cards for spreading their business. The use of the business card is considered as an extraordinary activity towards developing your business. Most of the businesses try enlarging their network by using the strategy of a business card as it is considered as one of the most successful strategies.
Many customers of business completely rely on the information provided on the business card by an estate agent. Coming with the more engaging design is important.
Real estate business cards enable the user to describe everything through a business card that his business brings in.
Importance of business card in real estate business:
Most of the real estate agents prefer to use business cards no matter they are in their office or somewhere outside. A business card is required to be an attractive piece of information that should be able to leave a lasting impression on the minds of clients.
As we all know that use of the business card is the best solution to most of your problems when it comes to expanding your business, it is recommended to keep a business card always with you so that you can distribute them whenever you want.
Tips for making the real estate business card:
The design of the business card should be chosen with great care. An attractive and classy design can make a big difference. Try incorporating an attractive color scheme on the card that goes well with your business. If you want your business card to stand out, then try to use a light color on the card. However, use of vibrant color is also effective.
No matter you are representing a large organization or a small company; always add one or two images on the card. The images are always very important to grab the attention of your customers and clients.
Utilize both sides of the card. Add the primary information such as the name of the company, contact details, logo on the front side. Add secondary information on the backside. The appointment reminders and several other details can be added.
#1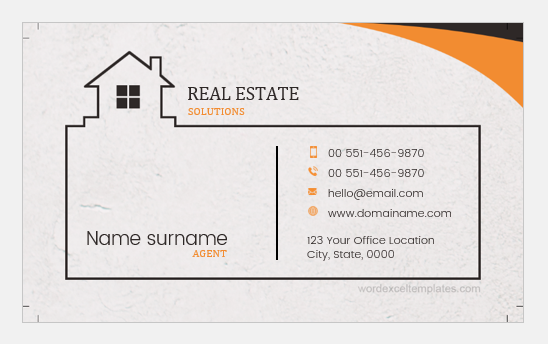 Download
[For Word: (.docx) File: Personal Use Only] [Size: 852.0 KB]
---
#2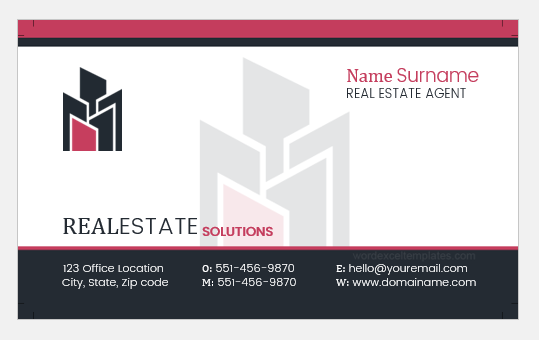 Download
[For Word: (.docx) File: Personal Use Only] [Size: 49.0 KB]
---
#3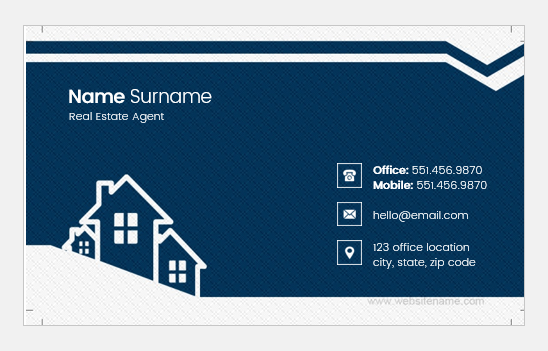 Download
[For Word: (.docx) File: Personal Use Only] [Size: 521.0 KB]
---
#4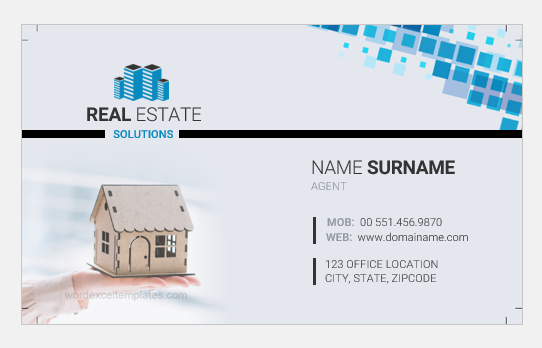 Download
[For Word: (.docx) File: Personal Use Only] [Size: 334.0 KB]
---
#5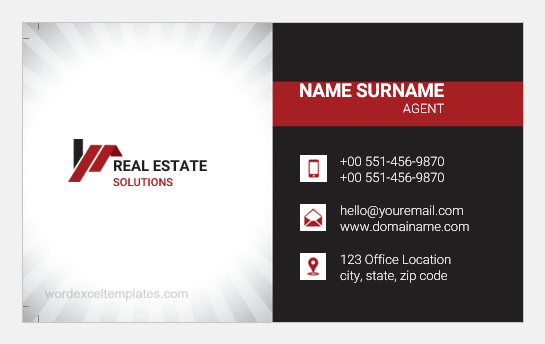 Download
[For Word: (.docx) File: Personal Use Only] [Size: 165.0 KB]
---