Academic advisors play a crucial role in the career-building foundation of a student. It is a central role in any organization. People with a high sense of responsibility and integrity are encouraged to apply for it. Following are a few samples of objective statements of an academic advisor:
Sample Objective Statements
Seeking the position of an academic advisor in ABC institute to showcase my planning and organizational skills and to utilize the experience of eight years as a career counselor to promote aptitude-based learning.
I hope to build a strong career pathway for students of XYZ institute with my scrupulous personality assessment traits and empathetic nature. I am looking for a platform where I can utilize my abilities to classify the capacities and capabilities of a student to promote career-oriented education.
Looking for a position of an Academic advisor where my analytical skills can be utilized for future good. A passionate helper and a conscientious communicator. Trained around 2000 students in XYZ institute to explore their gifted potential and a career of their interest.
A highly motivated and work-driven persona. A recent graduate from XYZ University. Readily available to use my problem-solving skills at ABC institute to bring a positive change in the academic community.
Looking for the position of an academic advisor, where I can utilize my critical abilities to the fullest. An excellent communicator, with exceptional motivational skills. A gifted speaker and orator.
A diligent and brilliant mind with sound grasps an empathetic approach. Able to do inductive and deductive reasoning. With my aptitude assessment skills set I can make a difference in the lives of students and the repute of ABC institute eventually.
An excellent advisor with prior experience of nine years at XYZ School. My strong academic background and sound knowledge and experience as an academic advisor makes my expertise in my field. I am a good listener. Possess proficient analytical skills to motivate students in the field of their capacity.
Owns resilient interpersonal and intrapersonal skills along with an experience of two years as an academic counselor at XYZ institute. An analytical thinker, an acute problem solver, and a meticulous administrator.
An experienced individual with expertise in counseling, motivational talks, and empathetic listening. Ready to utilize my energetic and zealous nature in the positive formation of a better academic community.
Desiring to obtain the position of an academic counselor at ABC institute. A proactive and highly dedicated individual with the ability to form reports, advise students and counsel them for their future career choice.
A compassionate individual with an aptitude to meet the progressive needs of the institute regarding career counseling of the students. Excellent observational and communicational skills. Able to work with challenging students. Can motivate students to set career goals and make a decision about their work choices.
Hoping to secure the position of an academic advisor with my experience of four years. I am looking for a place where I can utilize my psychiatric abilities to boost up the confidence level of the student to make a healthy decision for their future.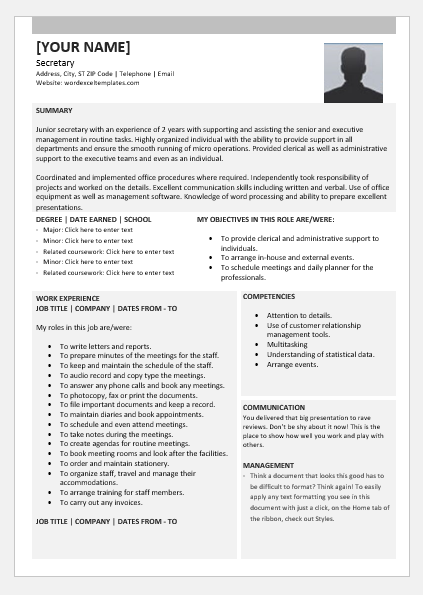 File: Word (.docx) 2007+ and iPad Size 28 Kb |
Download
---