School/College/University Letterheads
A letterhead is as important for an educational institute as for a business. A letterhead for any organization is like its brand. It is a marketing collateral that can leave a lasting effect on the customers. As for an educational institute, it is very important to have a professional letterhead as it will make the customers realize that it is a serious and a reliable educational institute.
Educational institutes hold important and credible stance in the society. The achievements during our educational life make our future. When we are in a phase to apply for a university, every little bit from our school and college counts.
The educational systems have become very creative these days. We get numerous options in schools and colleges to study for. We have societies such as dramatics, arts, and craft, photography and theatre. Not just the subjects, we have various options for extracurricular activities as well such as debating, creative writing and what not. These activities shape our future. They determine what we become in our later life. And we get credited for them as well. When we participate in activities such as debates or swimming, our institute provides us with an acknowledgment or letter of participation. These letters of appreciation help us a lot when applying for a university, or even for a job.
But, these letters have to be authentic. That means, it is very important to be written on the college letterhead. Most of the colleges follow the same letterhead format with the following options on them:
Logo
Every institute has their own logo which is their identity. Every letterhead contains this logo either on the top or in the footer of the letterhead.
Contact Address
Mentioning the contact address is very important. It helps to make it easy to send the mails back and forth. The contact details will contain the address, telephone number along with the email address and the website link. All these details will make it easy for a prospective employer or a university administrator to get reference and verification.
Tag Line
If not every university, most of the universities do have slogans. These slogans can be the catchy lines which represent the major subjects of the university. They are also an indication of the brand identity of the university/college.
Preview and Details of Templates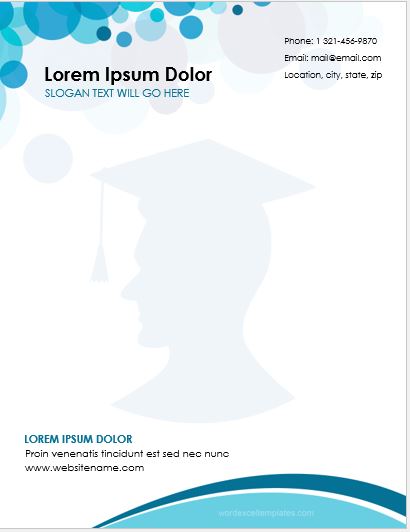 Template
File: Word (.doc) 2003+ and iPad 
Size 805 Kb | Download
[Personal Use Only]
---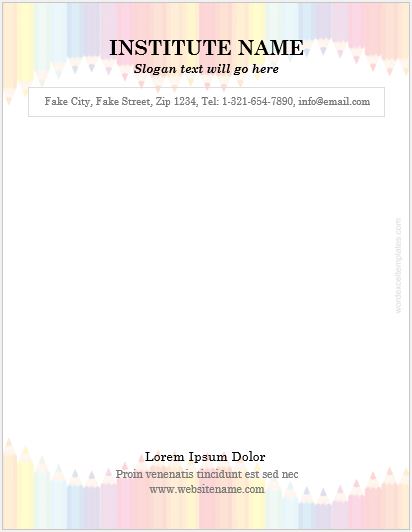 File: Word (.doc) 2003+ and iPad 
Size 977 Kb | Download
[Personal Use Only]
---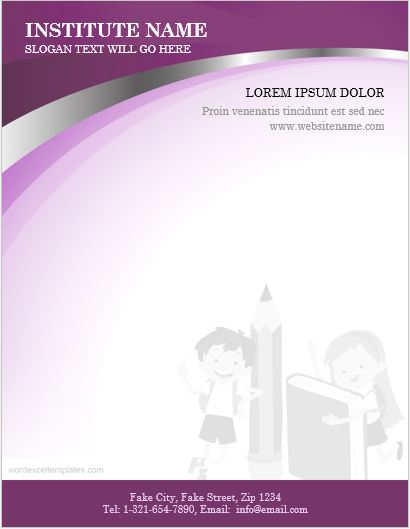 File: Word (.doc) 2003+ and iPad 
Size 1851 Kb | Download
[Personal Use Only]
---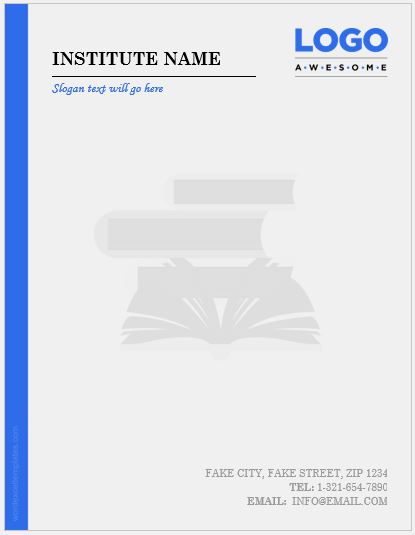 File: Word (.doc) 2003+ and iPad 
Size 391 Kb | Download
[Personal Use Only]
---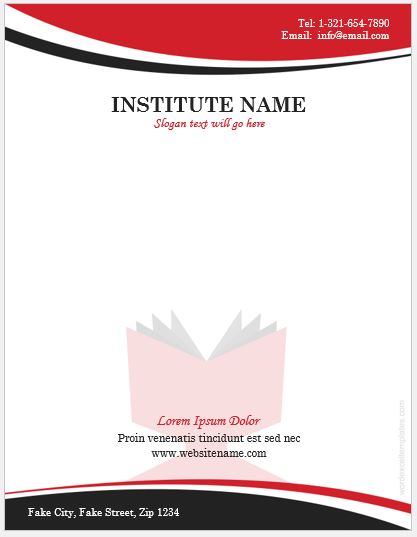 File: Word (.doc) 2003+ and iPad 
Size 599 Kb | Download
[Personal Use Only]
---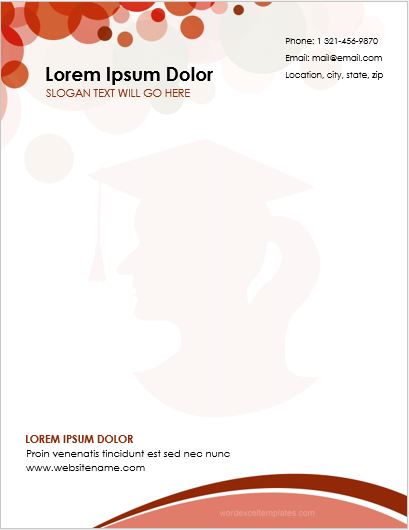 File: Word (.doc) 2003+ and iPad 
Size 922 Kb | Download
[Personal Use Only]