What is Real Estate Letterhead?
Every company, organization or agency needs a good recognition of their esteemed and prestigious business in the most economical way. For which they would love to keep their hands on the various documents which reveal and spread their business.
If you are running a real estate business then the real estate letterhead would be the most beneficial for you to fulfill your desire of spreading the business and promoting it as well. The letterhead is amazing as this aids perfectly in spreading the brand and business in the most elegant and professional way. It is indeed the designing of the real estate letterhead that would work as wonder. The customized real estate letterhead is the personalized tool. These letterheads are impressive to be used in each and every mailing.
Designing of Real Estate Letterhead:
Are you tired of searching for the real estate letterhead and did not find the most elegant and attractive one to fulfill your professional needs? If yes, then congratulations you are at the right spot. We comprehend the significance of your reputed real estate business and design the templates by keeping in mind all the mandatory and professional slots that could help you out in intensifying your profit by making the maximum people aware about your real estate business.
The designing contains the identity of the company by displaying your company name and logo with the use of vibrant colors in a stylish way. The colors or the combination of colors used is just the perfect which would add a flavor of elegance to your business.
Real Estate Letterhead in MS Word Format:
Get your hands on the beautifully designed real estate letterhead by downloading it. You just need to fill all the details regarding the letterhead. The instantly printable format would be great as it helps you to fill the fields and get the print of it instantly. A quick method indeed!
The blank sample is a reusable format which you can use whenever you want. In the intuitive design, everything is simple, clear and professional. It contains all necessary fields such as company name and logo. Last but not the least is the fully customizable format which provides the facility to edit it as per companies need and policies.
Pre

view and Details of Templates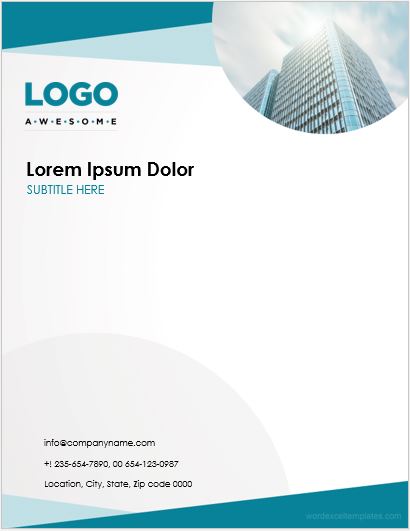 Letterhead Template -1
File: Word (.doc) 2003+ and iPad 
Size 2310 Kb | Download
[Personal Use Only]
---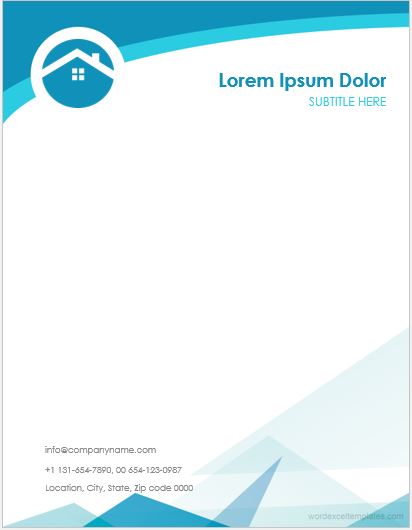 Letterhead Template -2
File: Word (.doc) 2003+ and iPad 
Size 821 Kb | Download
[Personal Use Only]
---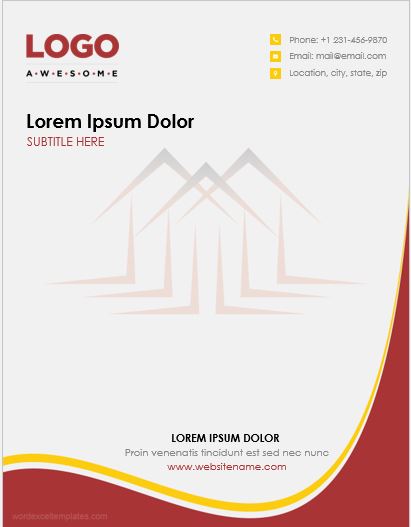 Letterhead Template -3
File: Word (.doc) 2003+ and iPad 
Size 576 Kb | Download
[Personal Use Only]
---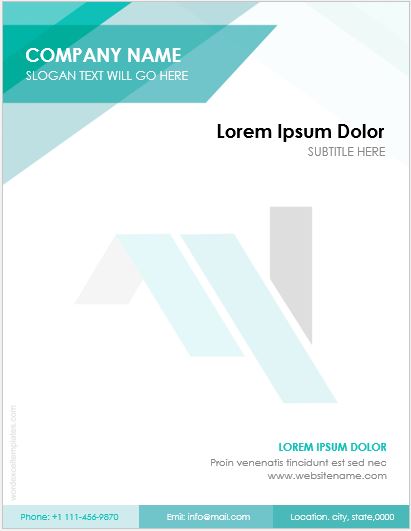 Letterhead Template -4
File: Word (.doc) 2003+ and iPad 
Size 686 Kb | Download
[Personal Use Only]
---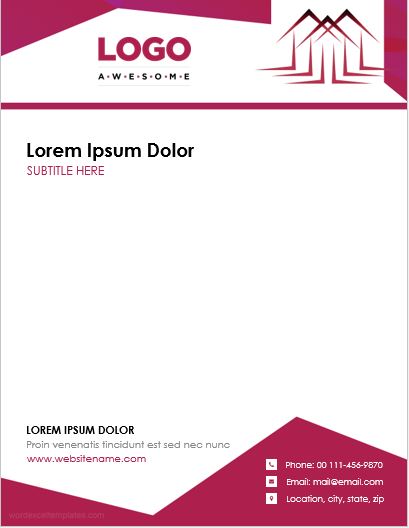 Letterhead Template -5
File: Word (.doc) 2003+ and iPad 
Size 557 Kb | Download
[Personal Use Only]