In earlier ages, people were keen on times, months, and years. Even when there were no clocks, people wanted to keep a hold of the time. In pagan times, people used to track times with the sunrise and sunset. This was the most basic form of calculating and maintaining calendars.
With the passage of time, people started to study and record the movements of the Sun and the planets. They used these movements to do calculations for months and years. During Egyptian rule, the 12 months calendar came into existence. Then these months were divided into weeks and then days.
We might feel that every day is the same so why do we need to keep a track of them? But for successful people, time is money. Time management is not only important for our professional success it is also very valuable for our personal growth.
With our everyday commitments and busy life, we are juggling our tasks and if we want to achieve the best, then we need to juggle in the best of ways. Calendars help us to keep our schedule very organized.
Calendar helps us to plan…
A calendar helps us to plan every day of our life and not just days, it even helps us to manage our daily tasks. Calendars can be helpful in our personal lives and they can also be helpful in managing a successful business. Businessmen plan their payments and receivables according to the dates. If they miss a date or a meeting, it can mean huge losses. This shows how important a calendar can be.
Calendars also help us remember our social events like birthdays and anniversaries. Remembering the important days not only make our loved ones happy, but it also shows how much someone means in our life.
Traditional calendars…
Some people use traditional calendars and we see those marking dates on them. For tech-savvy people, we see them use online calendars and apps. The use of online apps can be easy as you can get reminders so you don't have to flip the pages of the calendar every day.
Calendars are just not a collection of months and days, in fact, it is a tool to make your life better. It aids planning in your life.
Templates…
The following are given printable calendar templates for 2023 and onward. These templates are prepared using MS Word & Excel software. It makes it very comfortable for the common man as this software is easily available in the market and almost everyone has it on one's personal computer. It can also be used as a daily activity planner.
Preview and Details of Template
#1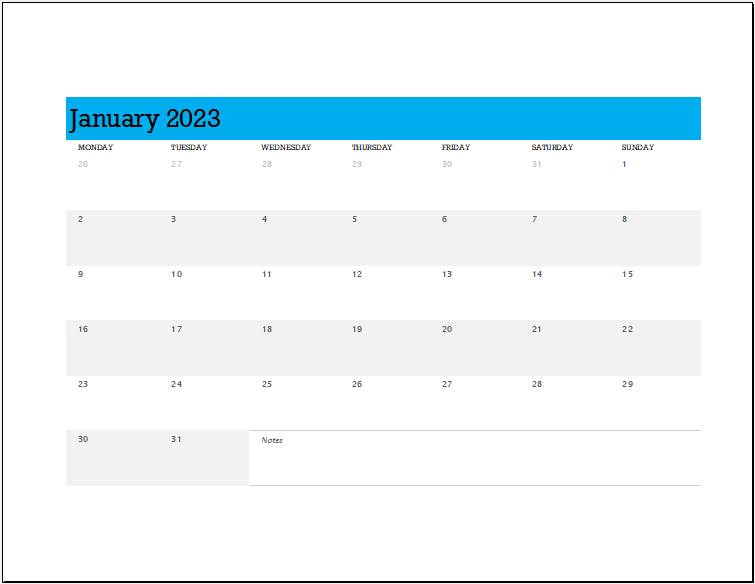 File: Excel (.xls) 2003+ and iPad 
Size 50 KB
*Select any Year
*Select any Month
*Select the week start day
#2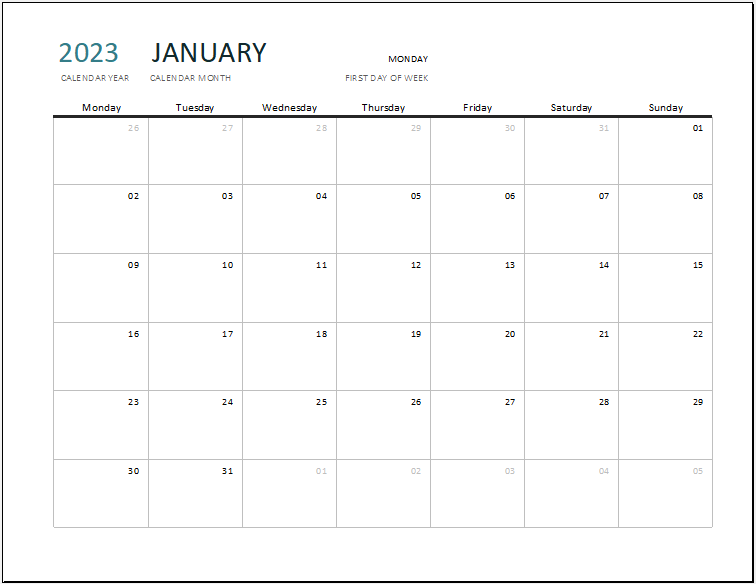 File: Excel (.xls) 2003+ and iPad 
Size 19 KB
*Select any Year
*Select any Month
*Select the week start day
#3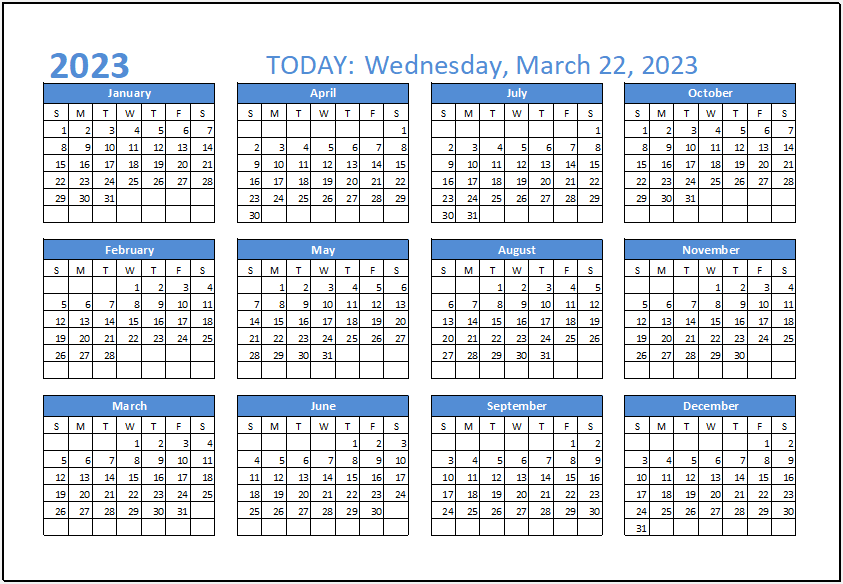 File: Excel (.xls) 2003+ and iPad 
Size 23 KB
*Select any Year
*Print on one page
#4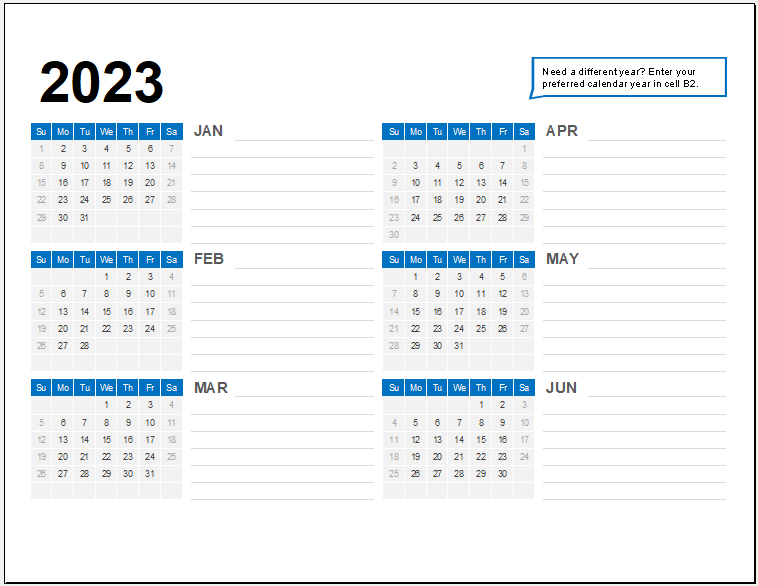 File: Excel (.xls) 2003+ and iPad 
Size 36 KB
*Select any Year
*Print 6 months on one page
"Add notes
#5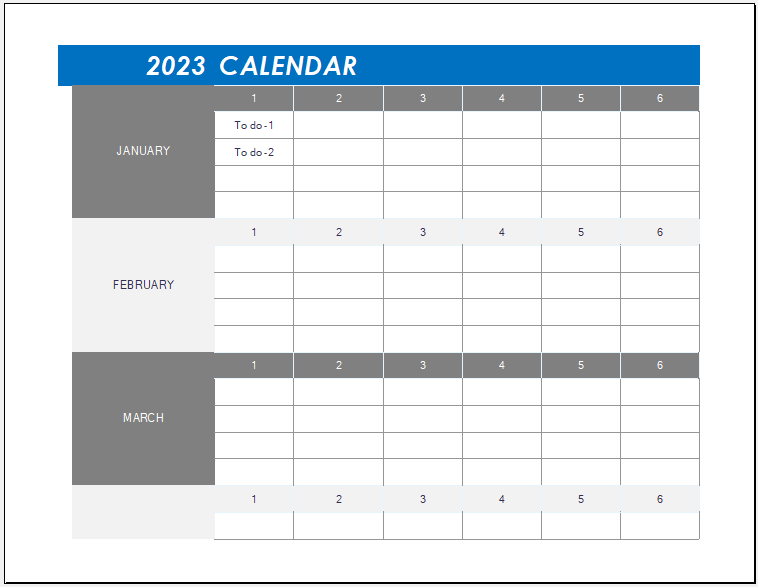 File: Excel (.xls) 2003+ and iPad 
Size 19 KB
*Works for any Year [Manual Calendar]
*Horizontal lining
"Add notes