Year in Picture Photo Album
Photo Albums
The best way of preserving your memories is by organizing your photographs and keeping them in a safe place. A year in picture photo album can serve the job really well. You can organize your entire year's photos in such albums. We take hundreds of photographs on every occasion. However, most of us just forget about them after saving them to your computer. Some also share memorable photographs on social networks. However, this is not enough for preserving your memories.
In the case of computers, you are always at a risk of losing your photographs unless there is a backup. Therefore, making a year in picture photo album ensures the safety of your memories. In addition, you can go through the albums for any year. There are various templates available online for creating such albums. Select and personalize your favorite template. You can use a different template each year.
This is a great idea for folks who have kids. Do not miss out on each year's progress made by your children. Preserve the way they grow up and enjoy every occasion. The best thing about a year in picture photo album is that you can add your memories in different forms. For instance, the footprints and handprints of your toddlers can be added. You can arrange your photos in various fun ways. Look for ideas on the internet. Free templates will give you some of the ideas you need. You can be creative regarding colors, patterns, and design of your album.
Preview and Details of Template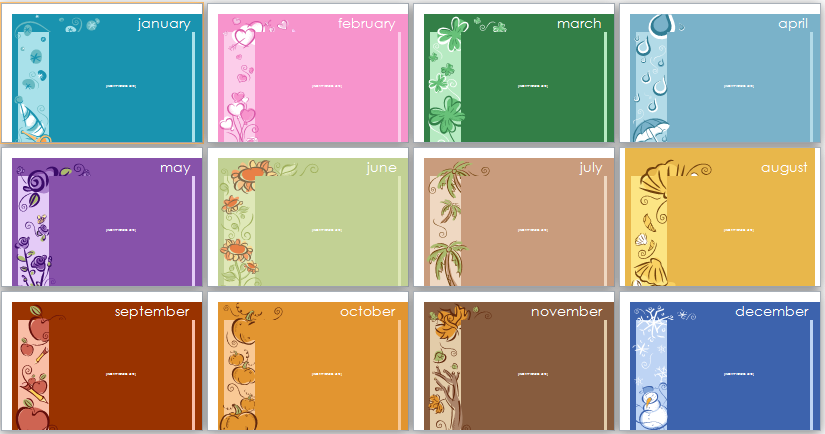 File: Word (.doc) 2007+ and iPad 
Size 206 Kb   |  Download
File: OpenOffice (.odt) Writer [Writer]
Size 160 Kb   |  Download
License: ( General Use)
(distribution) by Kate Elizabeth(CEO)