Vehicle Mileage Log Template
Mileage Record Sheets
Mileage logs are used to record or register how many miles a vehicle has traveled in a specific time, days, weeks, months or years. If you require a mileage log or are on the lookout for how to make a Mileage logs, the best place to find one is on the internet.
You really don't need to construct a Mileage log table yourself to be used for your business or personal needs. In today's day and age when everything is so widely available on the internet, you should also utilize this convenience. Making your own Mileage log can be very time-consuming and tiring. The best thing to do in such a case would be to download a Mileage log template. Templates are created to make your life easier.
Mileage log template is quite a beneficial thing for the fitness of your vehicle. By keeping a proper record of mileage log, you can keep your vehicle fit and perfect. You will also get an idea about oil change and tire change. As about after how many miles your vehicle needs these changes. In a simple word, a mileage log template is a fitness guide of your vehicle.
Therefore, if you are ever in need of a Mileage log template, it is best to download it from the internet. Plus, on the internet, you get a very professional looking one. Now you can easily get a mileage log template which you can use for the purpose you intended.
---
Preview and Details of Template
File: Excel (.xls) 2007+ and iPad 
Size 47 Kb   |   Download
File: OpenOffice (.ods) Spreadsheet [Calc]
Size 17 Kb   |   Download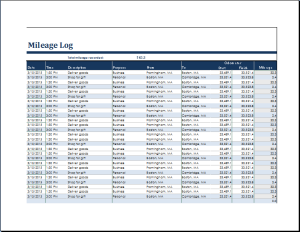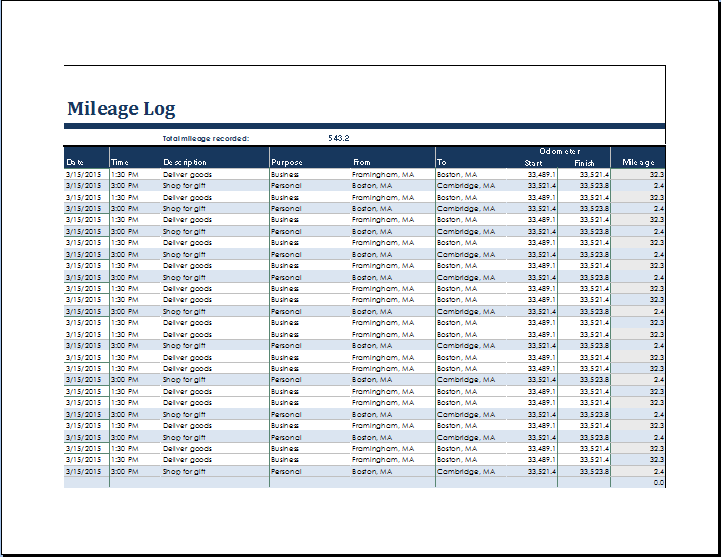 ---
Preview and Details of Template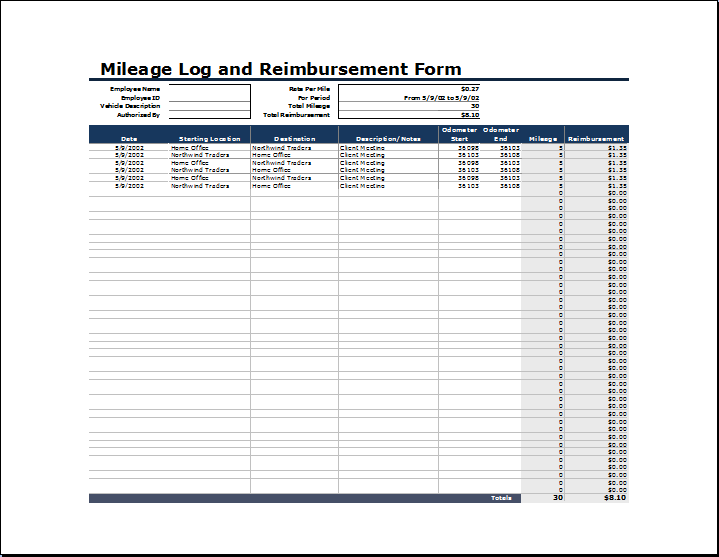 Mileage Log with Reimbursement Form
File: Excel (.xls) 2007+ and iPad 
Size 52 Kb   |   Download
File: OpenOffice (.ods) Spreadsheet [Calc]
Size 16 Kb   |   Download
License: ENERGY   (Free Use)
(distribution) by Kate Elizabeth(CEO)