Scholarship Award Certificate Template
Awarding an individual with Scholarship Certificate is a distinction. To do this honor make use of
Scholarship Award Certificate
A scholarship is a monetary or financial assistance that is awarded to a person for his/her excellent performance in an educational institute. There are many other types of scholarships as well including the one which is focused towards the welfare and supportive assistance. The later requires meeting a certain criteria or standard already set by an authorized body. But the former is totally based on merit and how well the person has performed in his or her assigned activities or examinations. Thus for many, the scholarship acts as a prize or award itself. It helps the person achieve few targets:
The recipient gets motivated for the future performance and will put his/her better efforts for a better scholarship.
The hard work of the person is recognized and he or she feels emotionally alleviated and his morale gets higher than before.
When the person is appreciated for all the work that he has put in, his self-esteem needs are fulfilled to a higher level.
The contents of the scholarship certificate are also quite simple and easy to formulate. It contains the name of winning individual along with a small description of the achievements and performance in the various activities. Anyone can draft a scholarship certificate but if you are still lost or clueless, you can simply search the internet and find out some scholarship certificate templates. These can be downloaded and conveniently used as a starting point for different types of scholarship certificates.
About Template
The scholarship certificate template we have designed for you is unique in terms of layout, format and color scheme. The template is designed using Microsoft Word. One can download and make use of this certificate template for completely free. We recommend it to use in its original format as it covers all necessary professional requirements. It is provided here for completely free.
Preview and Details of Template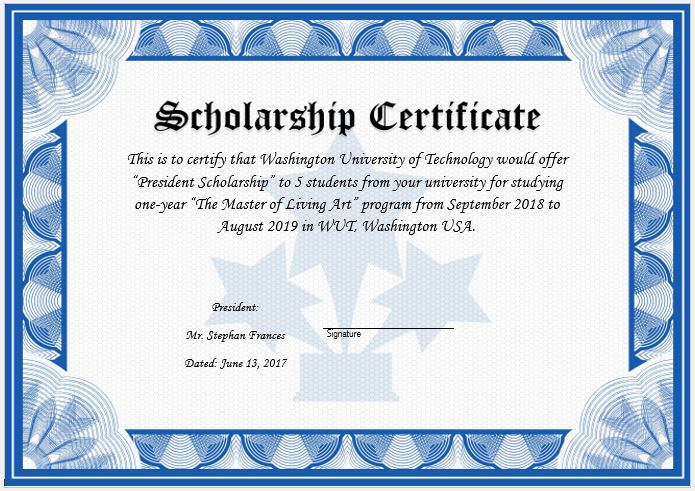 File:Word (.doc) 2007+ and iPad
Size 433 Kb   |   Download
File: OpenOffice (.odt) Writer [Writer]
Size 421 Kb   |   Download
License: ENERGY   (Personal Use Only)
(Not for resale and distribution) by Kate Elizabeth(CEO)
---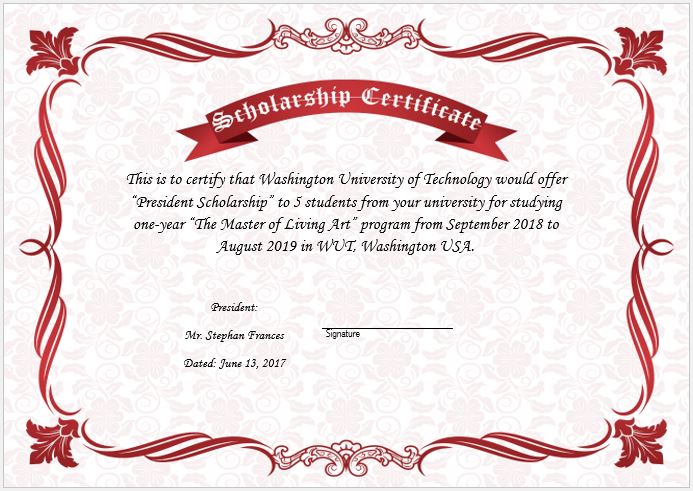 File:Word (.doc) 2007+ and iPad
Size 421 Kb   |   Download
License: ENERGY   (Personal Use Only)
(Not for resale and distribution) by Kate Elizabeth(CEO)
---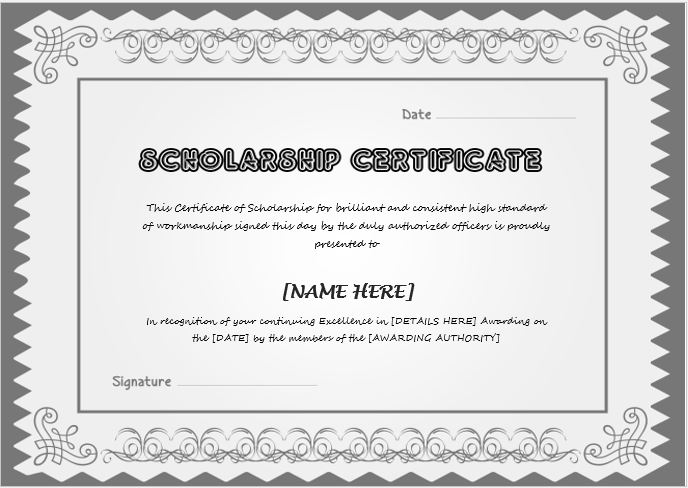 File:Word (.doc) 2007+ and iPadSize 421 Kb   |   Download
---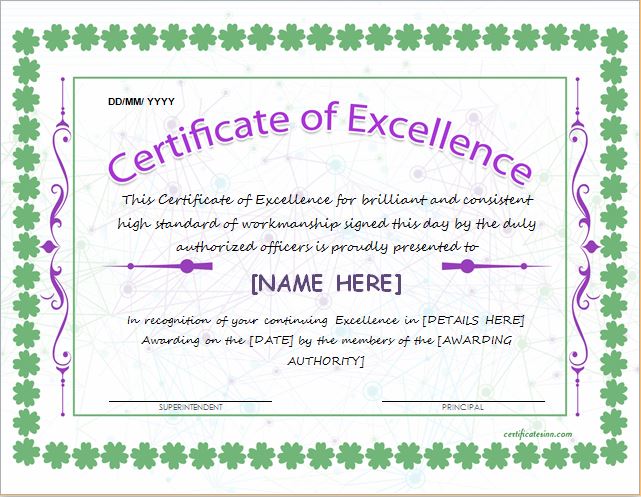 File:Word (.doc) 2007+ and iPadSize 421 Kb   |   Download
---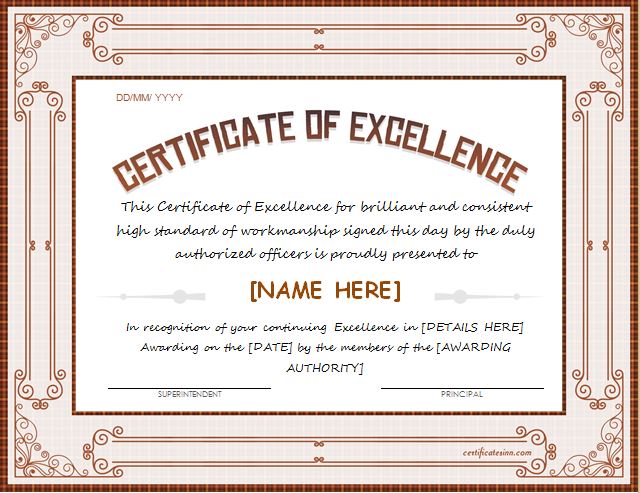 File:Word (.doc) 2007+ and iPadSize 888 Kb   |   Download
---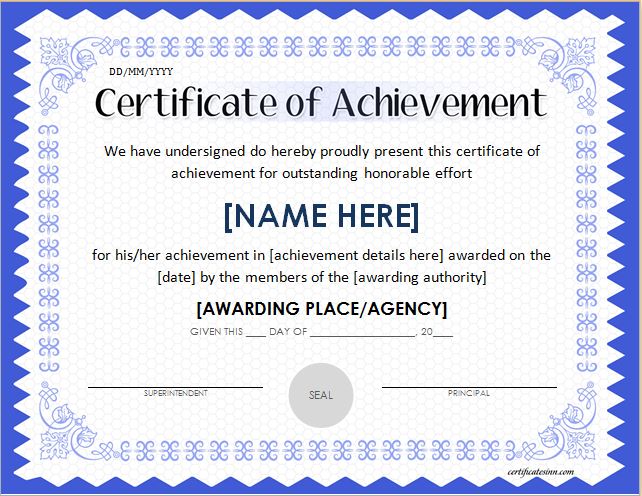 File:Word (.doc) 2007+ and iPadSize 888 Kb   |   Download
---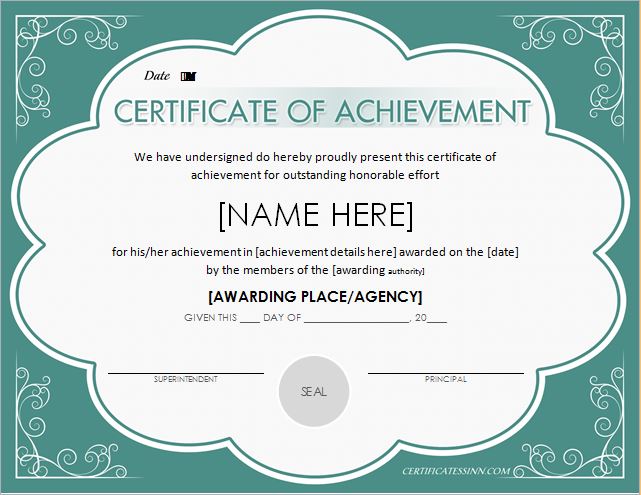 File:Word (.doc) 2007+ and iPadSize 888 Kb   |   Download