Quarterly Sales Report Template
Quarterly Analysis Report
A sales report is probably regarded as the backbone of the company. It is the proof of how a company is performing. Sales analysis reports show the results in the sales volume over a specific period of time. A quarterly sales report provides results related to the sales volume and its changing trends over the period of 3 months.
A quarterly sales report, in its most basic terms, shows if the sales of the company during a quarter are increasing or decreasing. Sales managers of the company may analyze the report during any part of the quarter to determine how their company is performing during a quarter and how well it will deliver in the future. It allows managers to chalk out a plan for improving their course of action according to the needs of the company.
About Template
The quarterly sales report template prepared using Microsoft Excel is a wonderful tool for business owners through which they can identify their opportunities and weaknesses in a most commendable way. It helps owners to closely monitor quarterly sales for gauging company performance over the period of three months. This shows how well customers are behaving towards the products or services offered by the company.
This great template for businesses helps you keep track of your customers and products through a detailed analysis of the quarterly sales of the company. It is very simple to use. You just need to put in the data and the template automatically updates info providing you with an organized sales report for the quarter.
Preview and Details of Template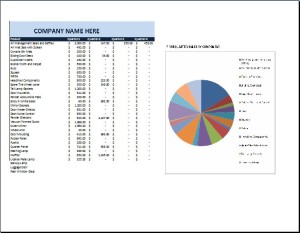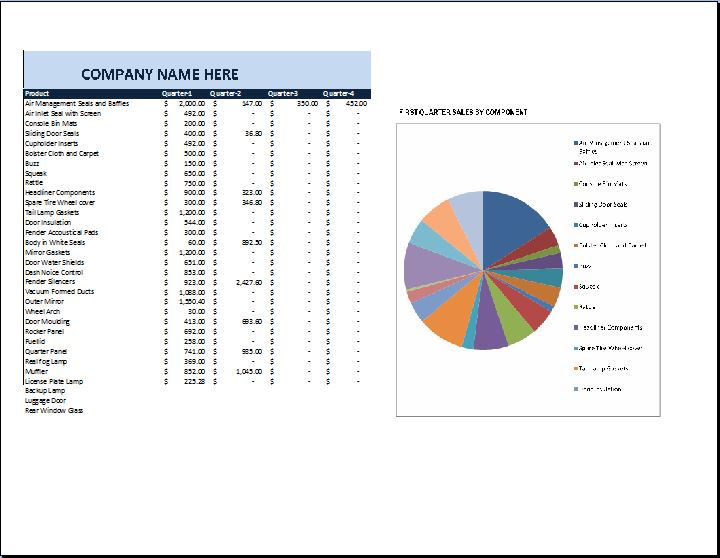 File:Excel (.xls) 2007+ and iPad
Size 40 Kb   |   Download
File: OpenOffice (.ods) Spreadsheet [Calc]
Size 26 Kb   |   Download
License: ENERGY   (Personal Use Only)
(Not for resale and distribution) by Kate Elizabeth(CEO)