Professionally Design Wedding Invitation Card
Wedding Invitation Card
One of the most important events in the lives of most people around the world is marriage. Everyone takes up the institution of marriage for at least once in life. It is an occasion that we want to celebrate and share with our family and friends. For this reason, wedding ceremonies are planned to hold a reception for all the guests that wants to participate in the married couple's happiness and special event. To invite people to come and join that auspicious occasion you need to hand out wedding invitation cards to the selected group of people. You can make a list prior to the event and hand out the invitation a few days before.
As it is a very special occasion, everyone wants their wedding to be special and memorable. For this purpose, many people choose to make their wedding ceremonies very unique. They want to hand pick every little detail.
The wedding invitation card template can help you draft a good invitation posture for your special day. It is a very useful and handy template that can definitely make your efforts convenient and comfortable. All you need is the professional design invitation card template and make modifications in it according to your own needs and requirements. You can use your own imagination and style and design a card that shows the best affection and courteous for the people you are inviting. It should be in a soft yet warm tone and should convey the message in such a way that people should actually be attracted to attend the wedding.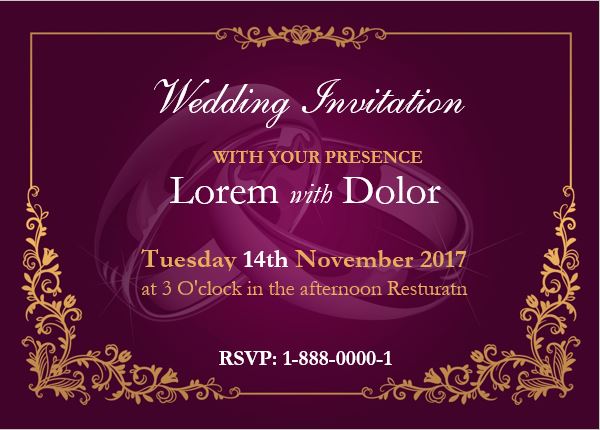 Download [Personal Use Only]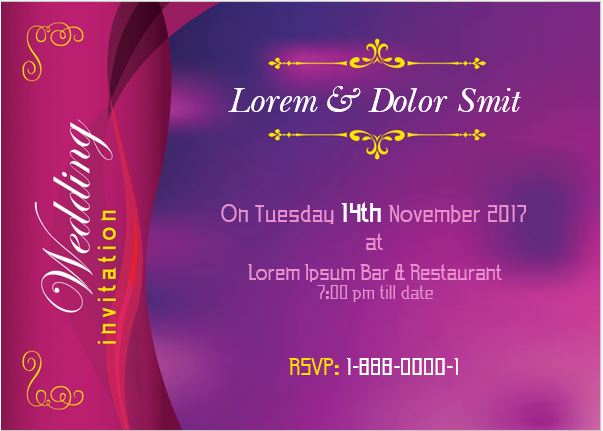 Download [Personal Use Only]