Picnic Party Flyer Template
Picnic Flyer Templates
Flyers might be cheap and don't go heavy on your pocket…but if you look into the depth of it, the purpose for which you utilize it, demands effort and hard work. This inexpensive, single paper, requires equal attention that you might give to a proper invitation or even more than that!
With summers come picnics and if you are planning to promote your picnic event, with the help of a flyer then make certain that it is worth the consideration! From your basic idea to what you write on it; everything matters, as public sets, an eye on every detail and judgment is a part of our society. How to phrase everything on your flyer, can be a little challenging, however, I plan to help you with that, with some simple tips;
Make the event's name visible and it should reflect the condition of your event; formal or casual. Use a phrase to introduce your event…you can begin with, "Join us for the…."
Time and date are the top priorities and they also must be done according to the type of event.
If there are any liabilities…if kids are not allowed or people under 18 are prohibited; you must mention that on your flyer because you cannot afford to make people angry at their arrival to your picnic party.
Your imagination can really do magic to your flyer…as the theme of the picnic invitation template must be really grasping that people really think about taking out time for it.
Preview & Details of Picnic Flyer Template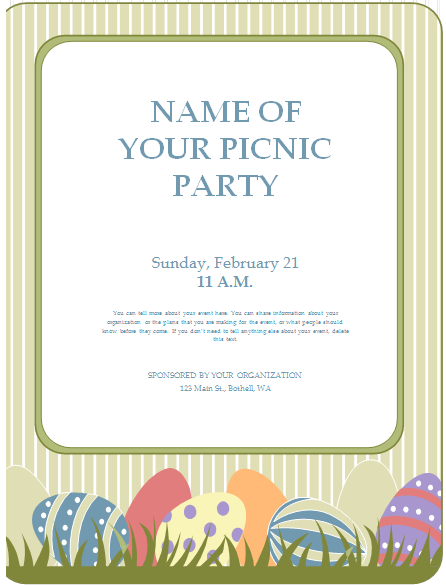 Picnic Party Flyer
File: Word (.doc) 2007+ and iPad 
Size 30 Kb   |   Download
License: ENERGY  (General Use)
(distribution) by Kate Elizabeth(CEO)
---
SEE ALSO
---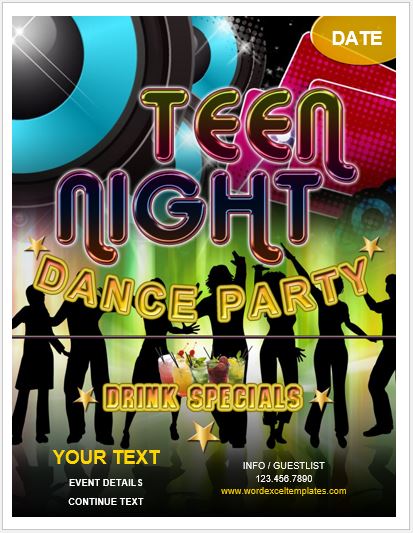 Teen Dance Party Flyer
File: Word (.doc) 2007+ and iPad 
Size 823 Kb   |   Download
License: ENERGY  (Personal Use)
(distribution) by Kate Elizabeth(CEO)
---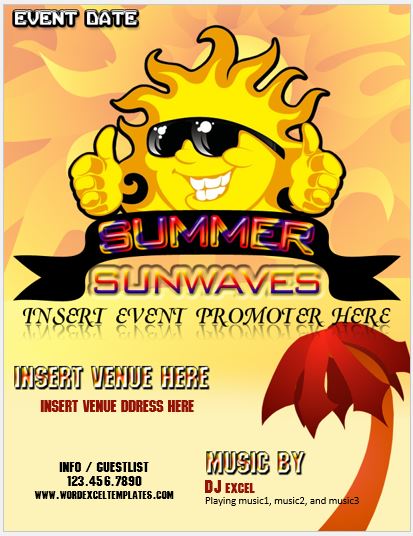 Summer Party Flyer
File: Word (.doc) 2007+ and iPad 
Size 830 Kb   |   Download
License: ENERGY  (Personal Use)
(distribution) by Kate Elizabeth(CEO)
---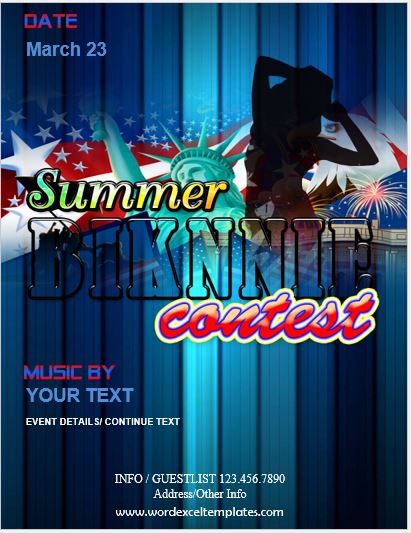 Summer Bikini Contest Flyer
File: Word (.doc) 2007+ and iPad 
Size 830 Kb   |   Download
License: ENERGY  (Personal Use)
(distribution) by Kate Elizabeth(CEO)
---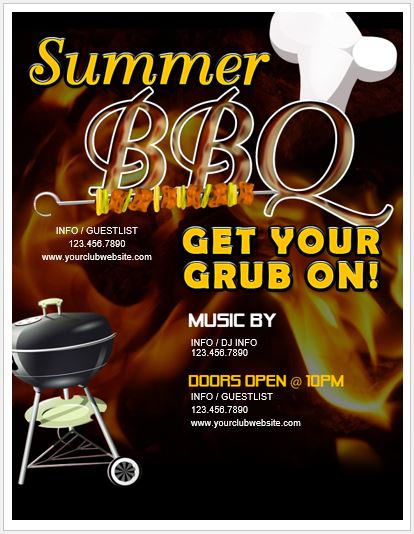 Summer BBQ Party Flyer
File: Word (.doc) 2007+ and iPad 
Size 830 Kb  |  Download
License: ENERGY  (Personal Use)
(distribution) by Kate Elizabeth(CEO)
---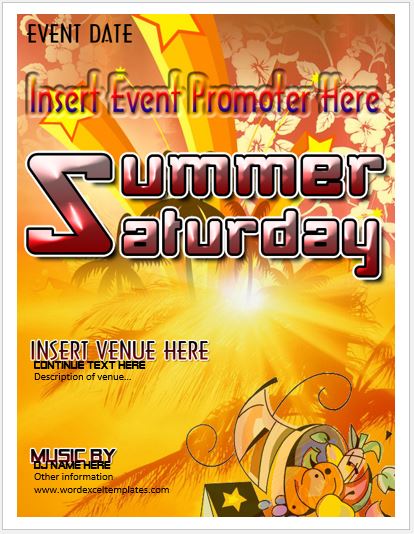 Summer Saturday Night Party Flyer
File: Word (.doc) 2007+ and iPad 
Size 830 Kb  |  Download
License: ENERGY  (Personal Use)
(distribution) by Kate Elizabeth(CEO)
---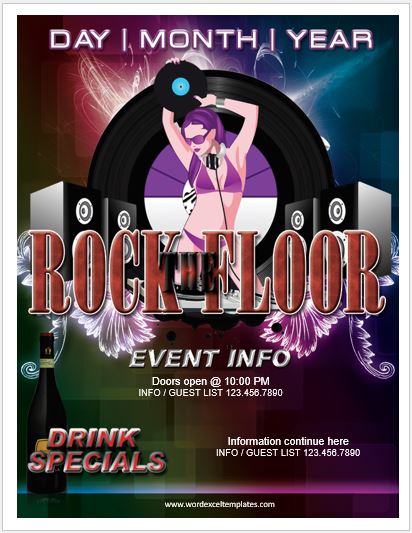 Rock the Floor Dance Party Flyer
File: Word (.doc) 2007+ and iPad 
Size 830 Kb  |  Download
License: ENERGY  (Personal Use)
(distribution) by Kate Elizabeth(CEO)
---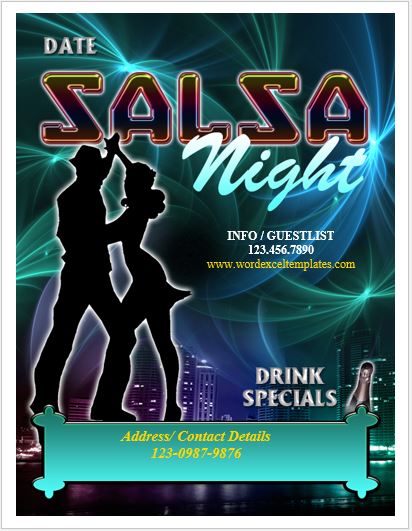 Salsa Night Dance Party Flyer
File: Word (.doc) 2007+ and iPad 
Size 830 Kb  |  Download
License: ENERGY  (Personal Use)
(distribution) by Kate Elizabeth(CEO)
---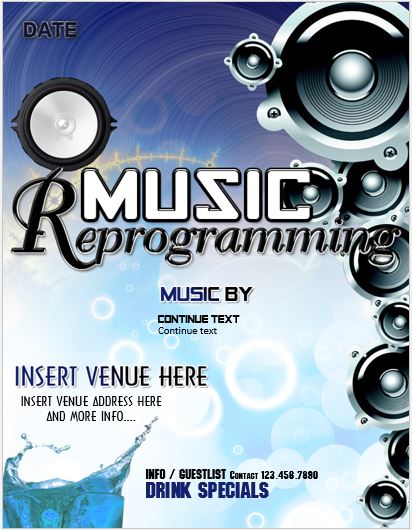 Music Party Flyer
File: Word (.doc) 2007+ and iPad 
Size 830 Kb  |  Download
License: ENERGY
---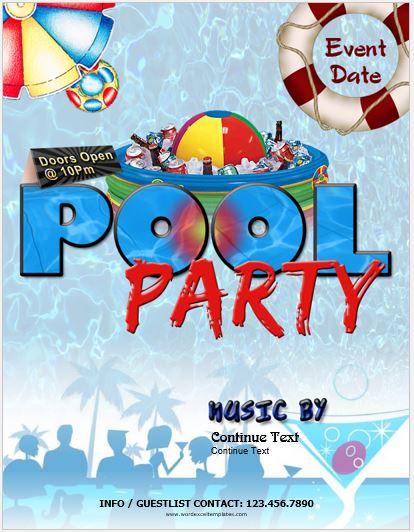 Pool Party Flyer
File: Word (.doc) 2007+ and iPad 
Size 830 Kb  |  Download
License: ENERGY
---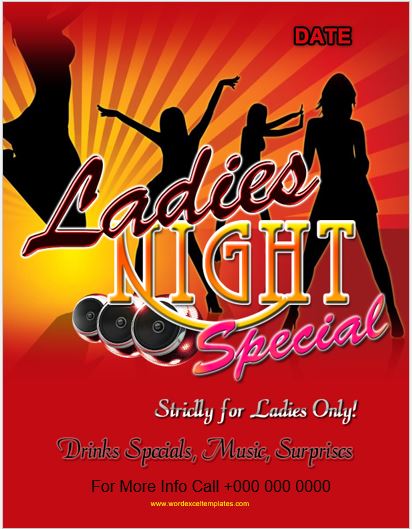 Ladies Night Party Flyer
File: Word (.doc) 2007+ and iPad 
Size 830 Kb  |  Download
License: ENERGY